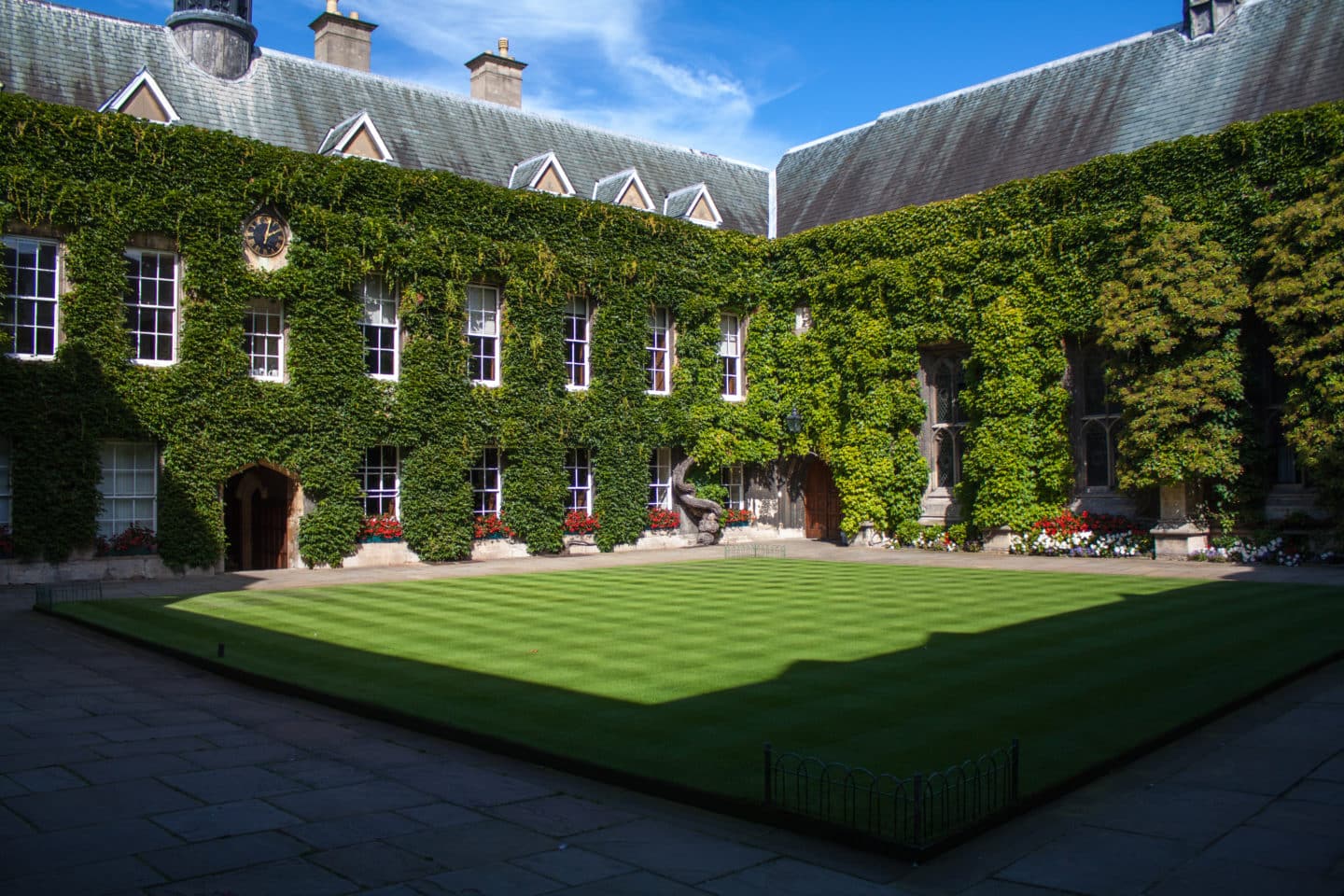 Meals
Lincoln has an excellent reputation for its food and our kitchen team are able to cater for most dietary needs. The majority of students eat in College, whether in Hall or the College bar (Deep Hall), so mealtimes tend to be very sociable and provide a good opportunity to mix with other Lincoln students. Food and drink in College is heavily subsidised, making dining in College affordable.
Hall
Our dining hall is open daily throughout term, and during much of the vacation periods. During term the following meals are served:
Days
Times
Type
Guests
Prices 2023-24
Booking required?
Breakfast
Mon-Sat
8am-9am
Servery
1
£1.45-£5.45
No
Brunch
Sunday
11am-11.30am
Servery
1
£5.50
Yes
Lunch
Mon-Sat
12.35pm-1.30pm
Servery
3
£3.30-£6.35
Yes, if you have a dietary requirement*
Dinner
Sun-Fri
6pm-6.30pm
Servery
3
£3.70 - £6.75
Yes, if you have a dietary requirement*
Mon-Fri
7.15pm
Formal
3
£7.10 Lincoln £11.95 Guest
Yes
Sunday
7.30pm
Formal
0
£7.10
Yes
Great Hall
Thursdays in weeks 2, 4, 6, 8
7.15pm
Formal
2
£11.75 Lincoln £15.75 Guests
Yes
High Table
Mon and Tues
7.15pm
High Table (MCR only)
0**
£34.00
Yes
*  vegetarians do not need to book in advance
** some students with special meal entitlements (e.g. Senior Scholars, Wardens or Junior Deans) may be permitted to bring guests.
Deep Hall
Monday through Friday during term time you can purchase pastries, hot and cold drinks, light lunches (including baguettes, baps, salads, soup etc.) and snacks from Deep Hall.
The most up to date information on Deep Hall will appear on the College website in September.
Pricing
All students must pay a non-refundable catering charge which can be set against meals purchased in Hall and Deep Hall. For those on the 'In College' plan the charge is £249.75 per term, for those on the 'Out of College' plan (including all graduate students) the charge is £109.00 per term. For questions about catering charges, please contact the Accounts Office.
Kitchens
Undergraduates in their third and fourth years, as well as all graduate students, have access to shared kitchens in their accommodation. Kitchen facilities are also available in the Junior Common Room (JCR) for undergraduates and the Middle Common Room (MCR) for graduates.