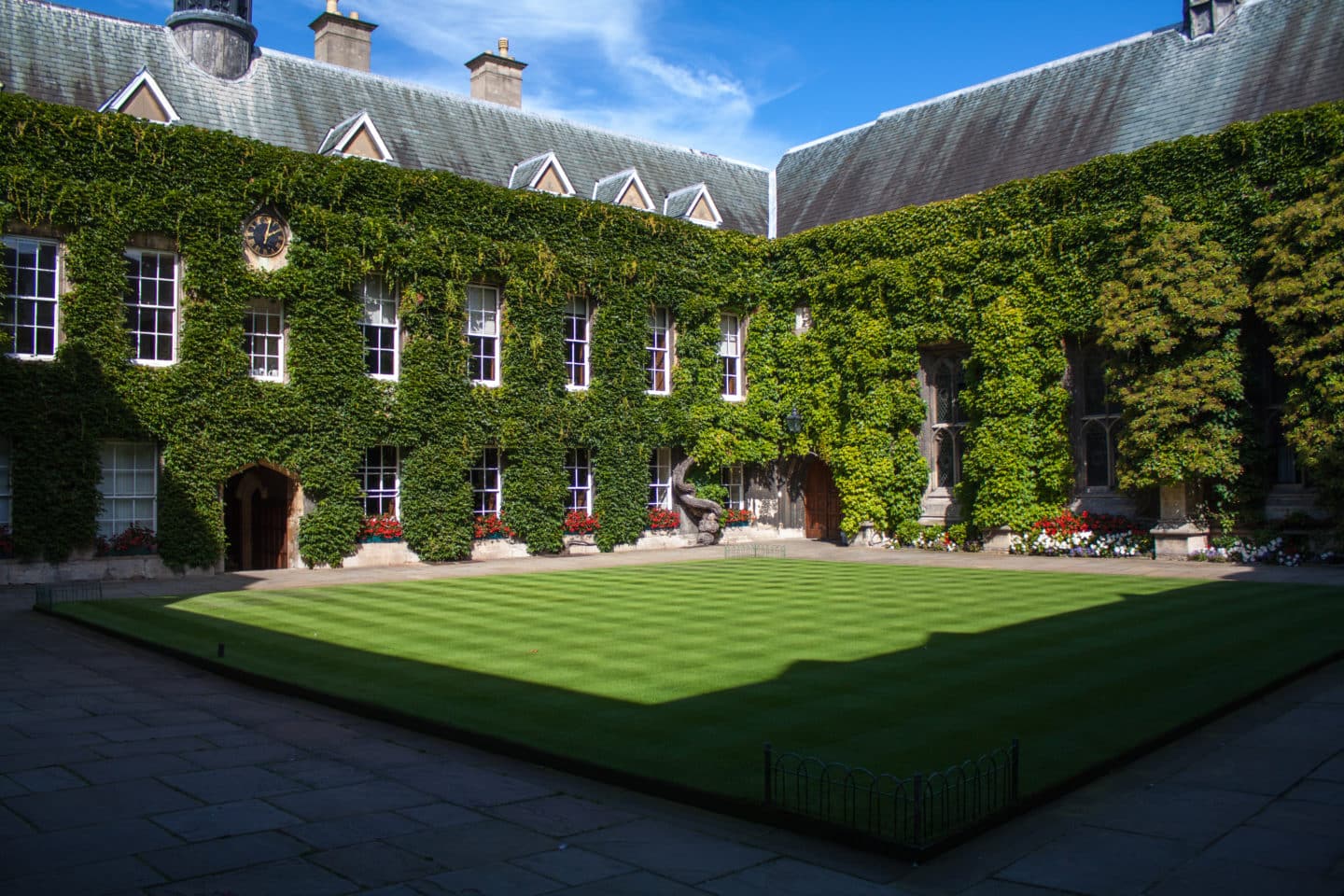 Meals
On this page, you can find information relating to meals in Hall and Deep Hall.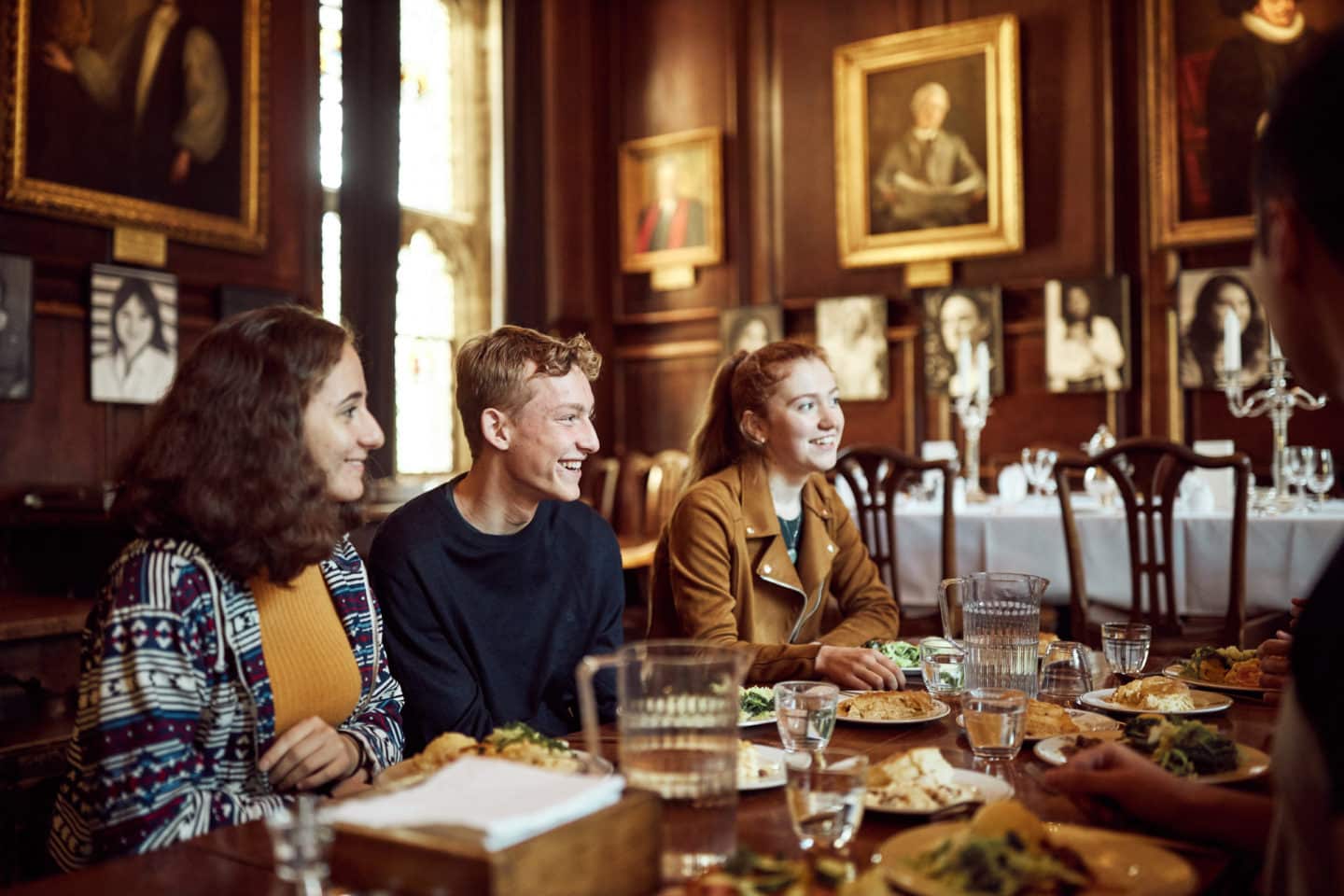 Hall
The weekly menu for meals in Hall will be available here. Some meals require you to book in advance; you can do so here:
Remember to sign up by 10am each morning - and by 10am on Friday for any weekend meals.
Days
Times
Type
Guests
Average cost
Booking required?
Breakfast
Mon-Sat
8am-9am
Servery
1
£1.20-£3.90
No
Brunch
Sunday
11am-11.30am
Servery
1
£4.10
Yes
Lunch
Mon-Sat
12.35pm-1.30pm
Servery
3
£2.50-£4.45
Yes, if you have a dietary requirement*
Dinner
Sun-Fri
6pm-6.30pm
Servery
3
£2.80 - £4.75
Yes, if you have a dietary requirement*
Mon-Fri
7.15pm
Formal
3
£5.50 Lincoln £8.85 Guest
Yes
Sunday
7.30pm
Formal
0
£5.50
Yes
Great Hall
Thursdays in weeks 2, 4, 6, 8
7.15pm
Formal
2
£8.50 Lincoln £11.35 Guests
Yes
High Table
Mon, Tues, Thurs, Fri
7.15pm
High Table (MCR only)
0**
£26
Yes
*  vegetarians do not need to book in advance
** some students with special meal entitlements (e.g. Senior Scholars, Wardens or Junior Deans) may be permitted to bring guests.
Deep Hall
During term time, you can purchase pastries and light lunches (including baguettes, baps, salads, soup etc.) from Deep Hall. Pizzas are available in the evenings when Deep Hall is open (Mon-Fri, Sun).
Days
Times
Pastries
Mon-Fri
9am-11.30am
Coffee and Tea
Mon-Fri
9am-3pm
Lunch
Mon-Fri
11.30am-1.30pm
Evenings
Mon-Fri
6pm-11pm
Sunday
7pm-10.30pm
Pricing
All students must pay a non-refundable catering charge which can be set against meals purchased in Hall and Deep Hall. For those on the 'In College' plan the charge is £201.67 per term, for those on the 'Out of College' plan (including all graduate students) the charge is £88. For questions about catering charges, please contact the Accounts Office.
How do I login to the meal booking system?

You can login to the meal booking system here. You login using your Bod Card number and a password (the password will be issued to you when you first join the College). This password can be changed once you have logged into the system.

If you forget your password, please contact the Domestic Bursary.

Can I block book meals?

Yes. Block booking is a two-stage process, and you need to repeat these two stages for each kind of meal you wish to block book (i.e. you'll need to go through the process to block book Brunch, then repeat it for First Hall, then again for Second Hall, etc).

Login and go to 'Change My Normal Meals'
Navigate to the menu in the middle and select the meal sitting (e.g. STU 2nd Hall) from the drop-down. Select the type of meal you require (e.g. Standard Meal' from the drop-down menu in the middle and 'Lactose free' from the drop-down menu at the bottom).
Select the days you wish to block book
Select 'Submit', and then 'OK' in the pop-up window
This sets your default preferences - but it hasn't booked you in for any meals yet. You then need to return to the main booking page, and you'll see that a button has appeared at the top saying 'Block book my meals'. Click on this, and the meals you've selected will be booked through the system.

The system will only book you in for the dates currently showing as available on the meal booking page, so you'll need to block book again every few weeks.

What happens if I miss a meal I've signed up for?

If something crops up at the last minute and you are unable to attend a meal you've signed up for, you will not automatically be charged. However this system depends on good will; if you've signed up for a meal then the Kitchen will prepare one for you, and if you fail to attend then that meal is wasted. The Domestic Bursary reserves the right to charge you for missed meals (especially if you're a repeat offender). Likewise, we may well charge you if you sign up for a special dinner (e.g. Chapter Day) and fail to attend, because by doing so you've prevented a fellow student from attending.

I have dietary requirements and signed up to First Hall. I'm running late - can I attend Second Hall?

If you sign up for a special meal to be provided at First Hall and are running late, staff will do their best to keep your meal for Second Hall, but this cannot be guaranteed. If you sign up for a special meal at Second Hall, you cannot then attend First Hall, because the kitchen staff will not yet have prepared your meal. However please do your best to attend the Hall you signed up for - it makes the life of the Kitchen and Hall staff a lot easier!

This does not apply to special dinners, such as Chapter Day - in these instances you need to attend the Hall you originally selected.

I think for first hall we should say that staff will do their best but can't guarantee a meal will be kept for them if they sign up for first hall but can't make it and attend second hall instead.

Does signing up for a special dietary option guarantee me a place at Hall?

Unless it is a ticketed event, places for First Hall and Second Hall are on a first-come first-served basis. Although signing up with particular dietary requirements means that a meal meeting those requirements will be prepared for you, it doesn't guarantee you a place - you will still need to ensure you arrive early enough to get a seat.

I'm a graduate student - how do I sign up for High Table?

Sign up using the online booking system, here. Please select 'STU SCR sign-up' form the meal options available.

Graduate students are entitled to dine at High Table once a week during term time (on Mondays, Tuesdays, Thursdays, and Fridays), excluding Domus, Guest, and Dessert nights. You are not able to bring a guest, unless you are a Junior Dean or Senior Scholar. The guests of Junior Deans and Senior Scholars must be signed up through the Domestic Bursary. No more than two guests may be permitted in total, and no more than four MCR members (including Wardens, Senior Scholars, Junior Dean, and guests) may dine at High Table on any single night.

The price of dinner on High Table (2019-20) is £26 (not including wine which is charged separately). The Wardens, Senior Scholars, and Junior Dean are entitled to dine at High Table free of charge, a set number of times during term (as specified in their contract/offer letters).

If wine is not required, please turn your glass upside down. The dress code is smart and you must wear a gown.

Please meet at 7pm in the Lower SCR for pre-dinner drinks (the door on the right at the bottom of Staircase 3). Any drinks taken before dinner (in the Lower SCR) or after dinner (in the Upper SCR) must be signed for. The Fellows process into Hall from the Lower SCR in order of seniority - graduate students will be towards the end of the procession.

If you sign up for a High Table dinner you must attend. If you fail to do so, there will be an empty space at High Table and you will be charged the full price of the meal.