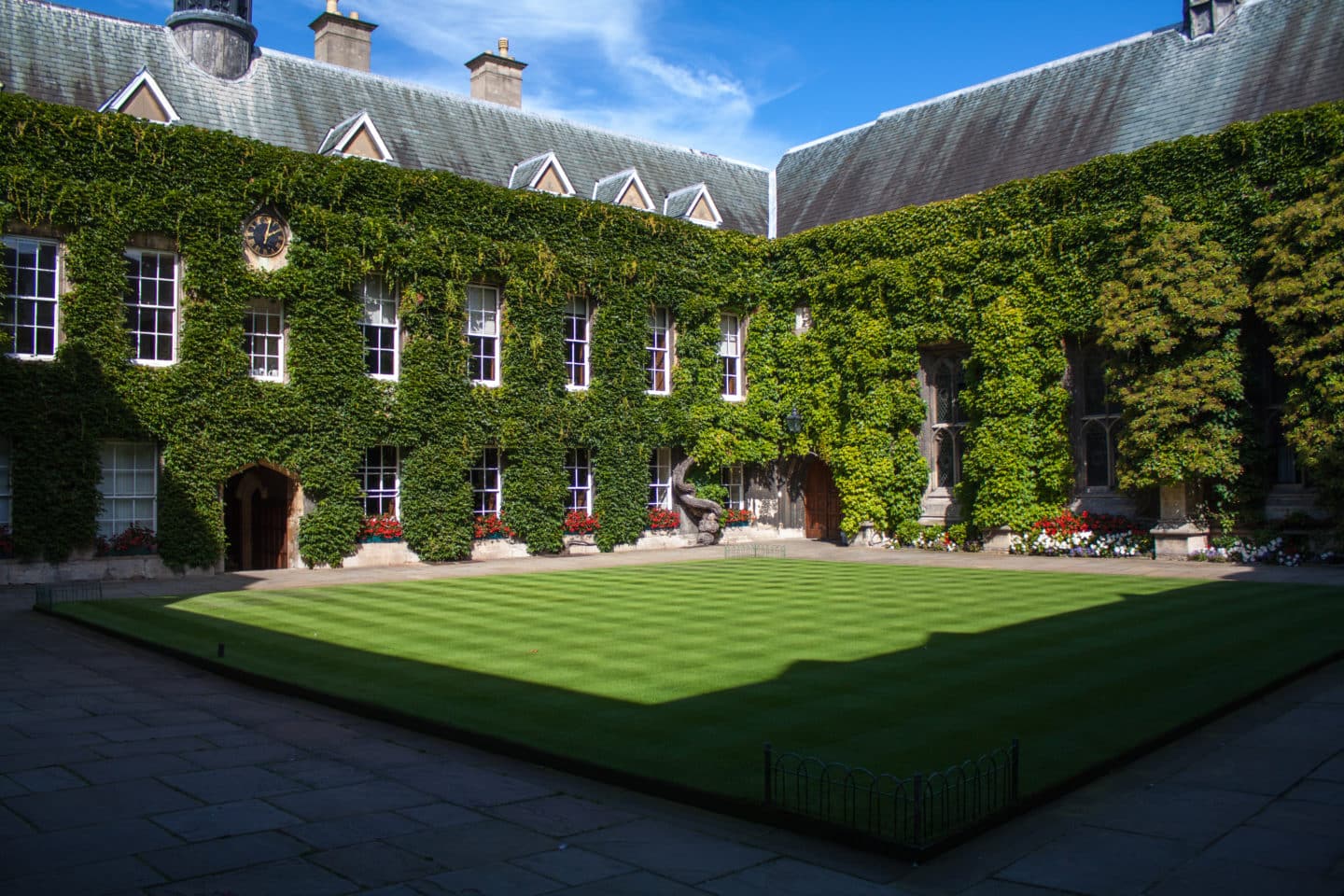 Meals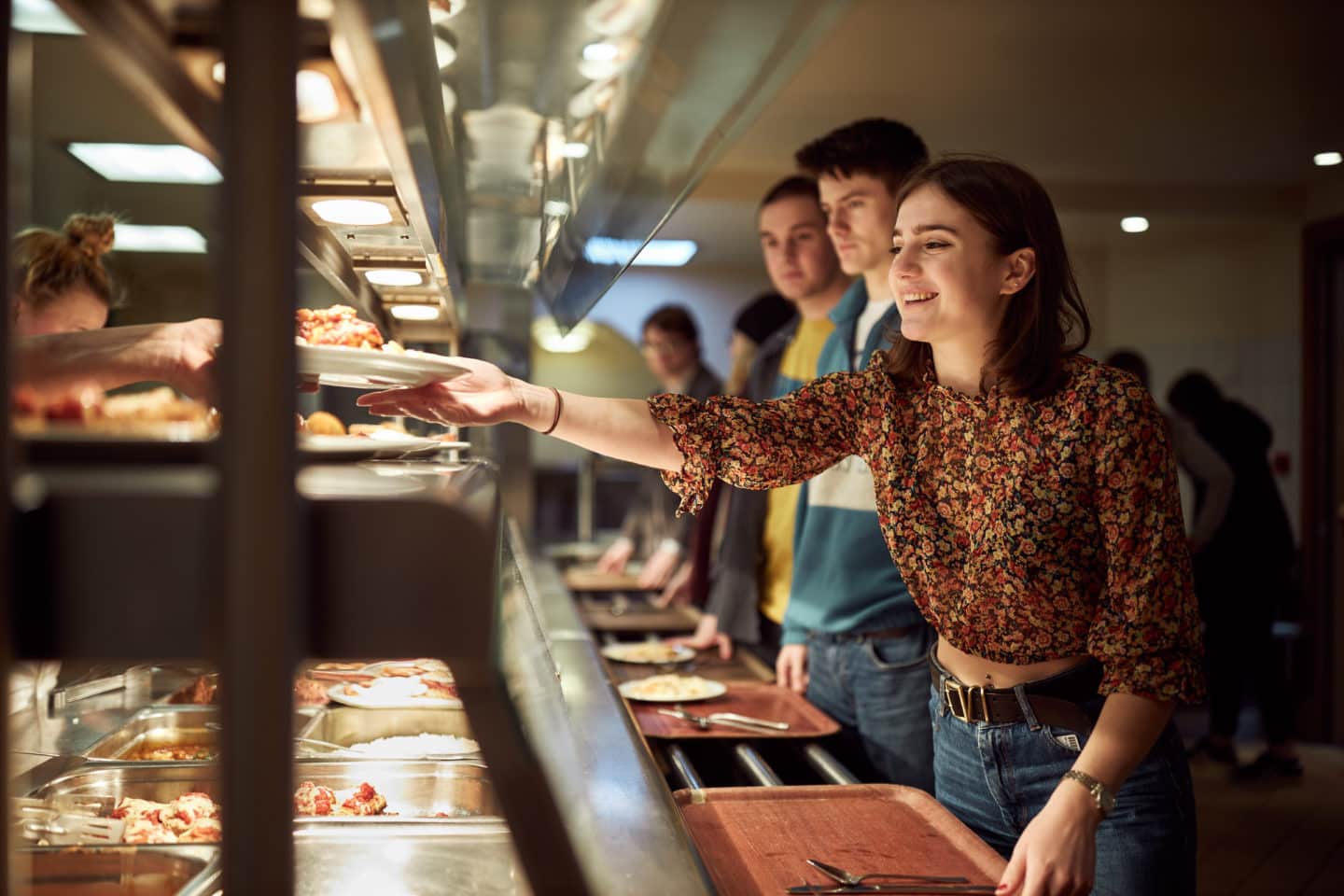 In Hall, breakfast and lunch are served Monday–Saturday, and dinner is served Sunday–Friday during term time. A Sunday brunch, held in Hall during term time, is very popular. Meals are also available throughout most of the vacation periods. In addition, morning pastries, hot and cold drinks, smoothies, snacks, and light lunchtime meals (baguettes, salads etc.) are available in Deep Hall (the College bar) during term time. Average prices are as follows:
Breakfast: £1.90-£4.60
Lunch: £3.00-£5.35
Dinner: £3.35-£5.70 (servery); £6.50 (three-course formal)
At the start of each term your student card will be topped up with catering credit and this can be used to purchase meals in Hall and Deep Hall.
There is always a vegetarian option available at meals, and vegan meals can be requested. Kosher and halal meals are available on request at lunch and dinner, and other dietary requirements can generally be catered for.
Undergraduates in their third and fourth years, as well as all graduate students, have access to kitchens in their accommodation. Kitchen facilities are also available in the Junior Common Room (JCR) for undergraduates and the Middle Common Room (MCR) for graduates.
Current students can find more information here.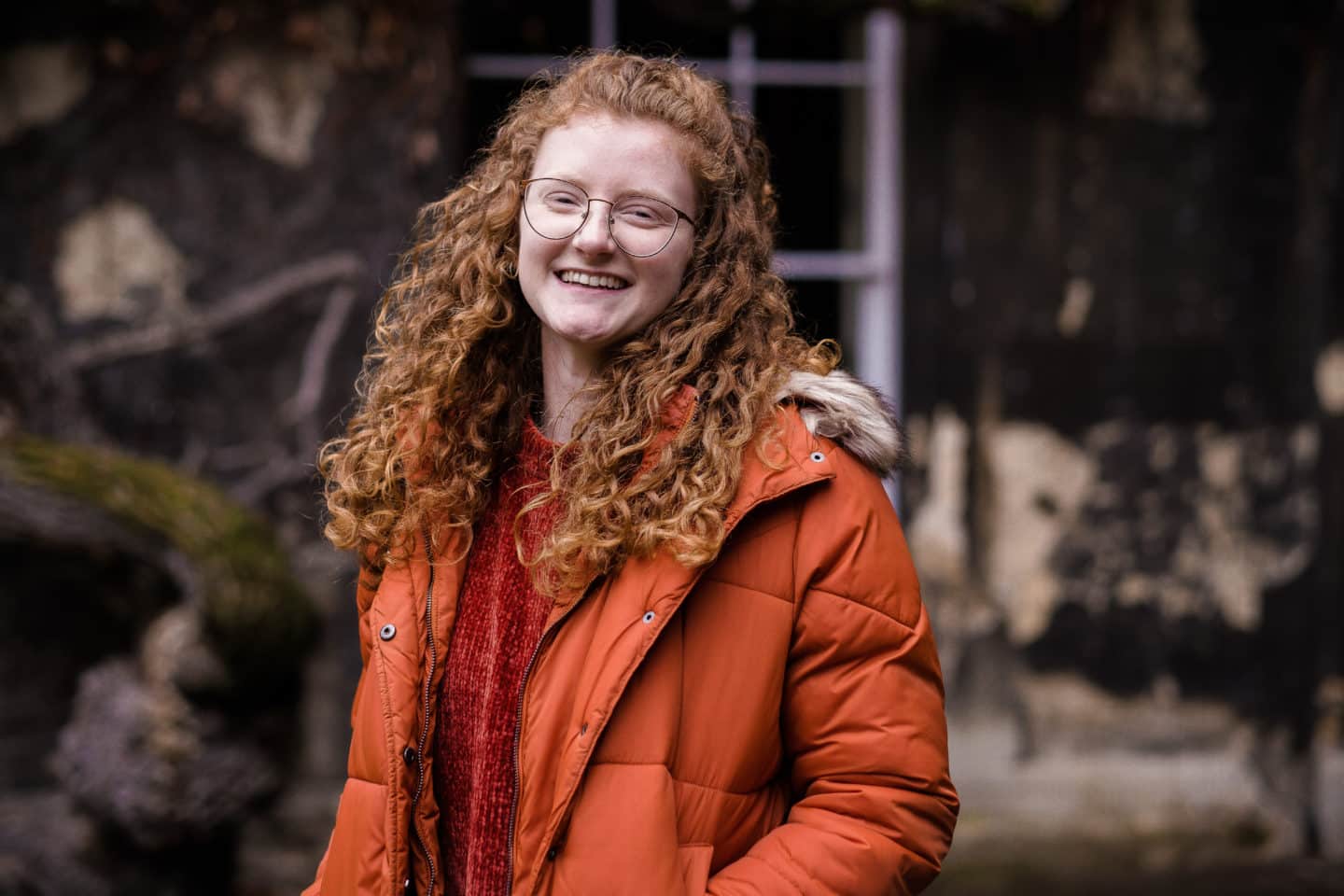 Our Hall is an excellent place to catch up with people over food, and if you're a morning person like me then breakfasts are a pleasant way to start the day.
Abigail Merchant
View Abigail Merchant's profile