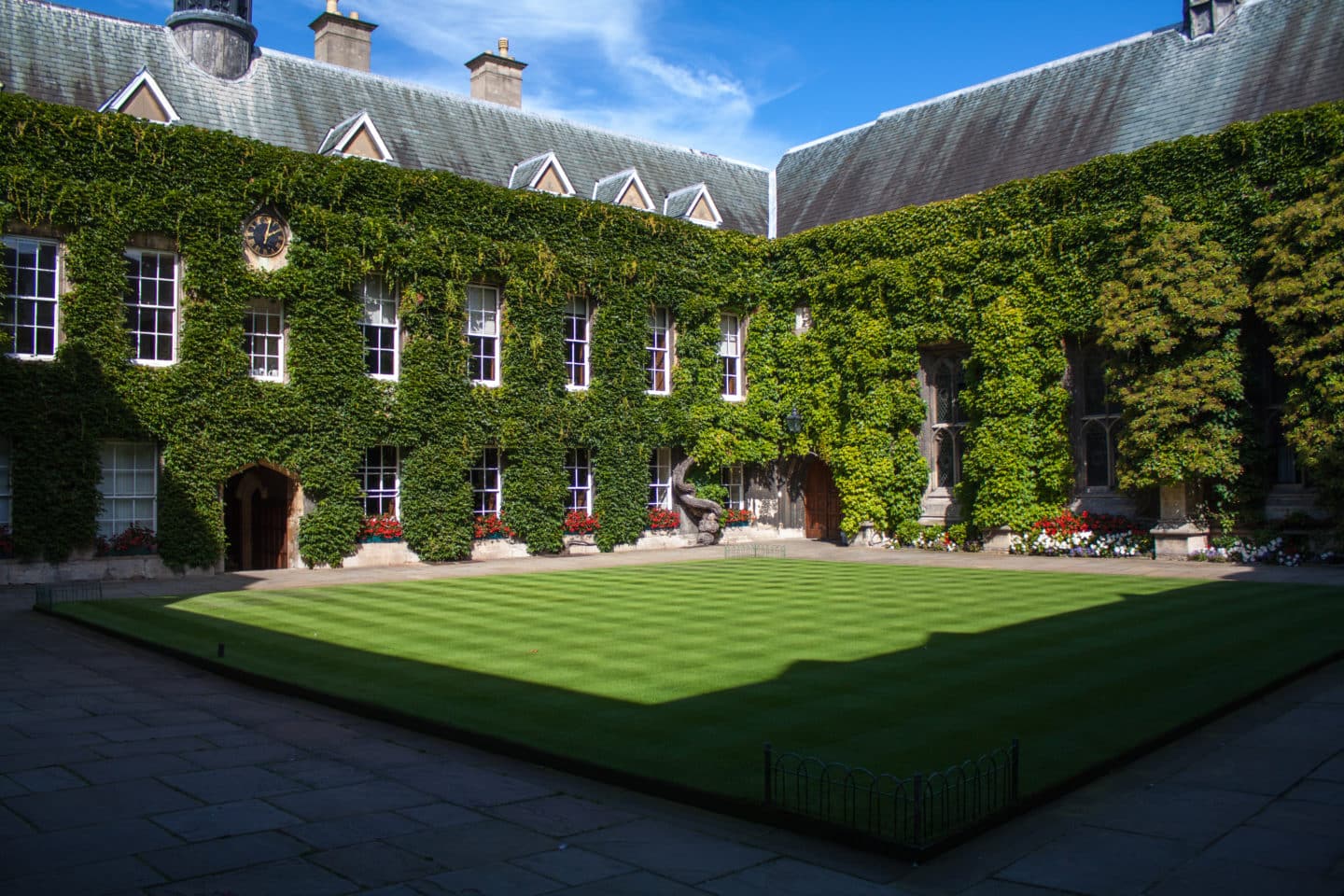 Supporting an Applicant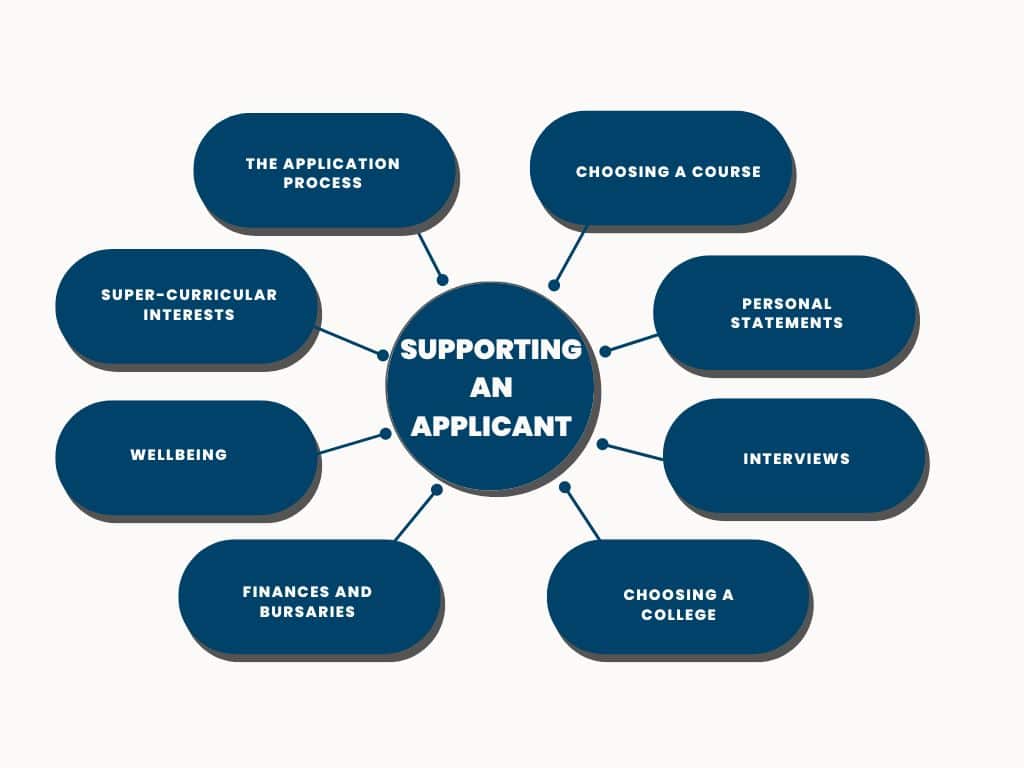 It is important to note that the application process to Oxford is a little different, has a few extra steps, and an early application deadline (16 October in 2023).
To stand the best chance of making a good application, students should try and be aware of the extra steps and key dates.
This will help them prepare in good time, not miss any deadlines, and be more comfortable with the process. For a more detailed explanation of the Application Process click here.
Choosing a subject to study at Oxford, or any university, is an important decision that should be based on a student's interests, strengths, and long-term goals.
Oxford wants and values students that genuinely love their subject, and can demonstrate that enthusiasm. Students should consider their academic strengths and the topics that spark their curiosity, and think about what they would be excited to study for several years.
Oxford has a large number of courses and prospective applicants should be encouraged to explore the range of subjects offered at Oxford.
For more information try the advice from our Access Fellow or the University guide.
These are important for an application to Oxford, and we do read all of them. However, there is no magic formula or secret code that they need to know.
We want to see evidence of student's commitment to their subject and studying it, that they have gone above and beyond the school curriculum, and outline some of their most impactful super-curricular activities.
An excellent support for applicants could be to provide a little bit of proofreading and to encourage them to showcase their passion for the subject, not be shy or embarrassed by it, their relevant experiences, and their academic achievements.
For a fuller explanation of Personal Statements, try our blog entry on the subject.
Oxford interviews for every subject, which is something only ourselves and Cambridge do.
Interviews are now all held online, using MS Teams, but the format and purpose remain the same as they always been.
Applicants will have a minimum of two interviews, each with a pair of tutors that teach their subject at the college. Sometimes applicants may be invited to additional interviews, but this is subject and case dependent, and not a sign they are a good or bad candidate.
Each interview is an academic conversation, designed to assess an applicant's potential to do well in our system. Tutors are looking for enthusiasm for their subject, independent thought, and engagement with new ideas. They are not concerned with background or appearance.
Support you could provide includes encouraging applicants to speak about their subject which is good practice. They should be encouraged to think critically and pursue their intellectual curiosity, problem-solving, and analytical thinking.
For a student's perspective read the blog post from our student.
The University also has an explainer on their website.
Once a student has decided that you want to apply to Oxford, they can decide whether they want to state a preference for a college (pick them from the drop-down list on UCAS) or make an open application, and let the computer randomly assign them to a college.
This should not be a stressful process and should not distract students from other parts of the application, such as drafting their personal statement or revising for exams, or otherwise working hard in school.
If students want to pick a college, it should be done on personal preferences. This can involve a college's architecture and atmosphere, location in the city, facilities, proximity to lectures, etc. Open Days are a great way to sample the atmosphere of a college, but there is also plenty of information available on the internet, including Virtual Tours.
Most importantly, stating a preference for a college or making an open application makes absolutely no difference to your chances of being made an offer. Colleges do not know which option you chose and will never ask you.
The University of Oxford uses a system of reallocation to make sure that applicants are equally distributed across colleges and to ensure fair access. You can be reallocated at any stage of the process.
It costs no more to attend the University of Oxford than it does to attend most other UK universities.
It is also much more cost effective to live as a student at an Oxford college as they all have their own dining hall and accommodation.
These are both subsidised by the colleges to keep costs down and protect students from outside costs.
There is also generous bursary support, bursaries are non-repayable grants, as well as other pots of funding, at both university and college level.
One of the benefits of the Oxford system of colleges is that we have small supportive communities with lots of help around. You can take great confidence that students will be supported here, and that this is a welcoming environment for students from any background to come and pursue their academic interests.
A parent or carer can also think about supporting a student's wellbeing through the longer application process, with all of its extra steps that involves. Helping them balance their studies with managing this process is helpful, and can be important in enabling them to be as competitive as possible.
Applicants should be encouraged to pursue their academic interests, in school and outside, but to enjoy that at the same time.
Lastly, while applying to Oxford can be a competitive process and seem daunting at times, academically capable students should be encouraged and supported to be ambitious. Parents and carers are in a great position to provide that encouragement.
To do well at a top university, including Oxford, it is important for students to have enthusiasm for the subject, intellectual curiosity, and an ability to think independently. Super-curricular activities are one way for students to practice and develop these things, and to tell us about in their Personal Statement.
Super-curricular activities are those that are above and beyond the school curriculum, in the subject that they want to apply for at university.
These are different from "extracurricular activities", like sport and music, which do not relate to the subject they want to apply for.
It can be going into more depth on something from the classroom or learn about a new topic altogether. There are many valid way to engage with your super-curricular activities. Many naturally start with wider reading, but you can also use videos online, downloading lectures, visiting museums or entering academic competitions. All are legitimate, so long as you can talk about it effectively afterwards.
This is different from homework, should not be a chore, and they should not do something just because they think it looks good. Students should enjoy engaging with this material, whether they are going to use it in the Personal Statement or not. That is because it should be something they want to do and enjoy anyway, if it genuinely is the subject they are passionate about. They should not need to fake an interest.
Your student should be encouraged to be open minded, think actively, and reflect on what they do and read. Keeping a notebook of what they do, to better remember and order their thoughts later, is also useful. It is also useful if they are encouraged to talk about what they are reading or doing. It will help them refine their ideas, and is useful practice for interviews.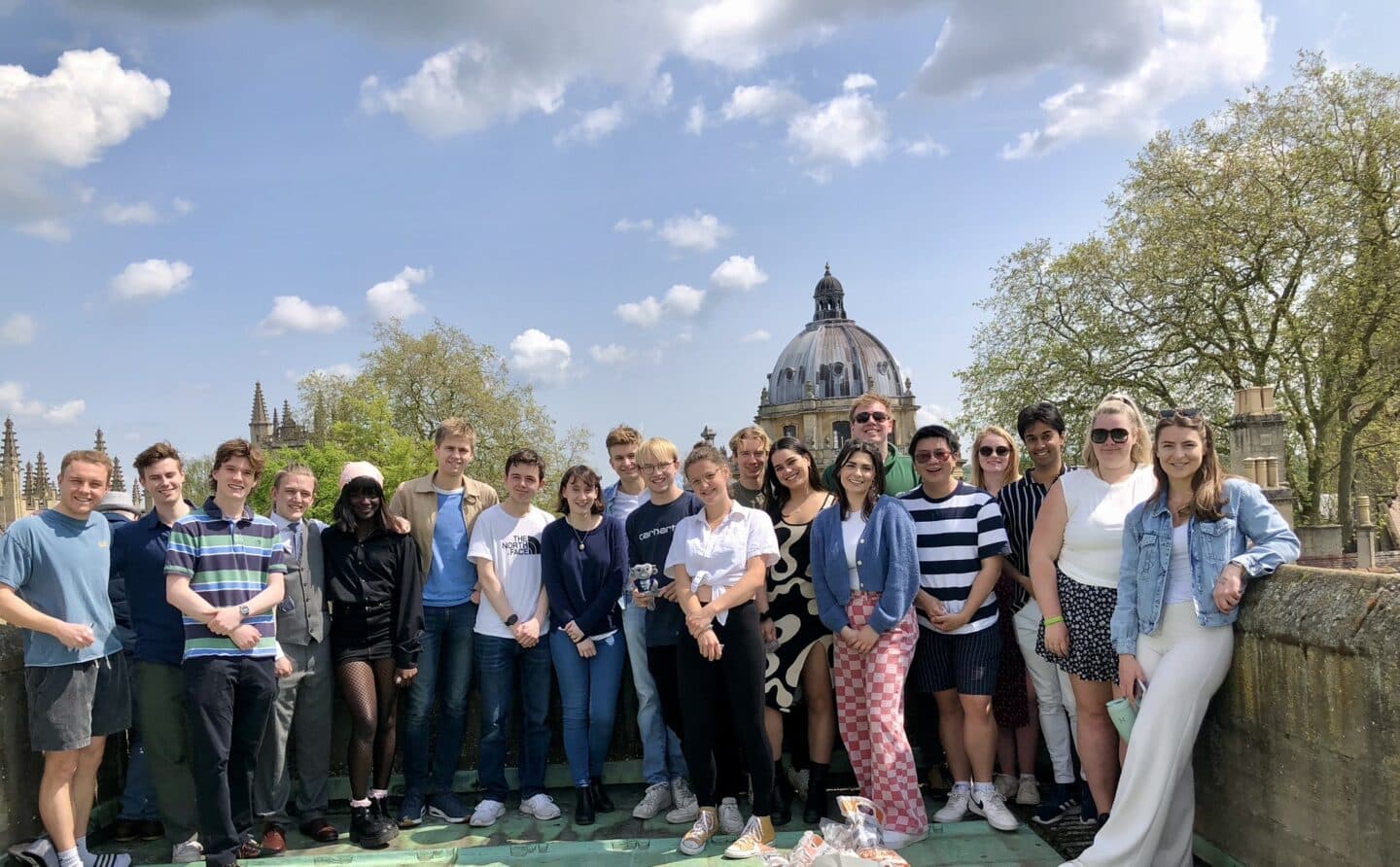 Above are some ideas about how you can support an applicant to Oxford. It is important for all applicants to have an understanding of the various steps involved and the things that make the process a little different from other universities they may be considering.
Parents and carers are in a unique position in a young persons life, to support, advise, and encourage them, and we provide these web pages to hopefully help you in that. One of the things we wan to help you, in particular, with is confidence to know that any applicant you help get here will be in a fantastic environment with all the benefits that an Oxford education can bring.
There is no 'Oxford-type' and their are almost 12,000 undergraduate students at Oxford, 300 here at Lincoln College, from all types of UK school, and from all over the world. As the University states "Oxford is committed to recruiting the very best students nationally and internationally
through an equitable process based on achievement and potential." We support and strive for this at Lincoln College also.
For ideas about where to go next, have a look at the links below, and get more information about the rest of the process and more things happening at Oxford.