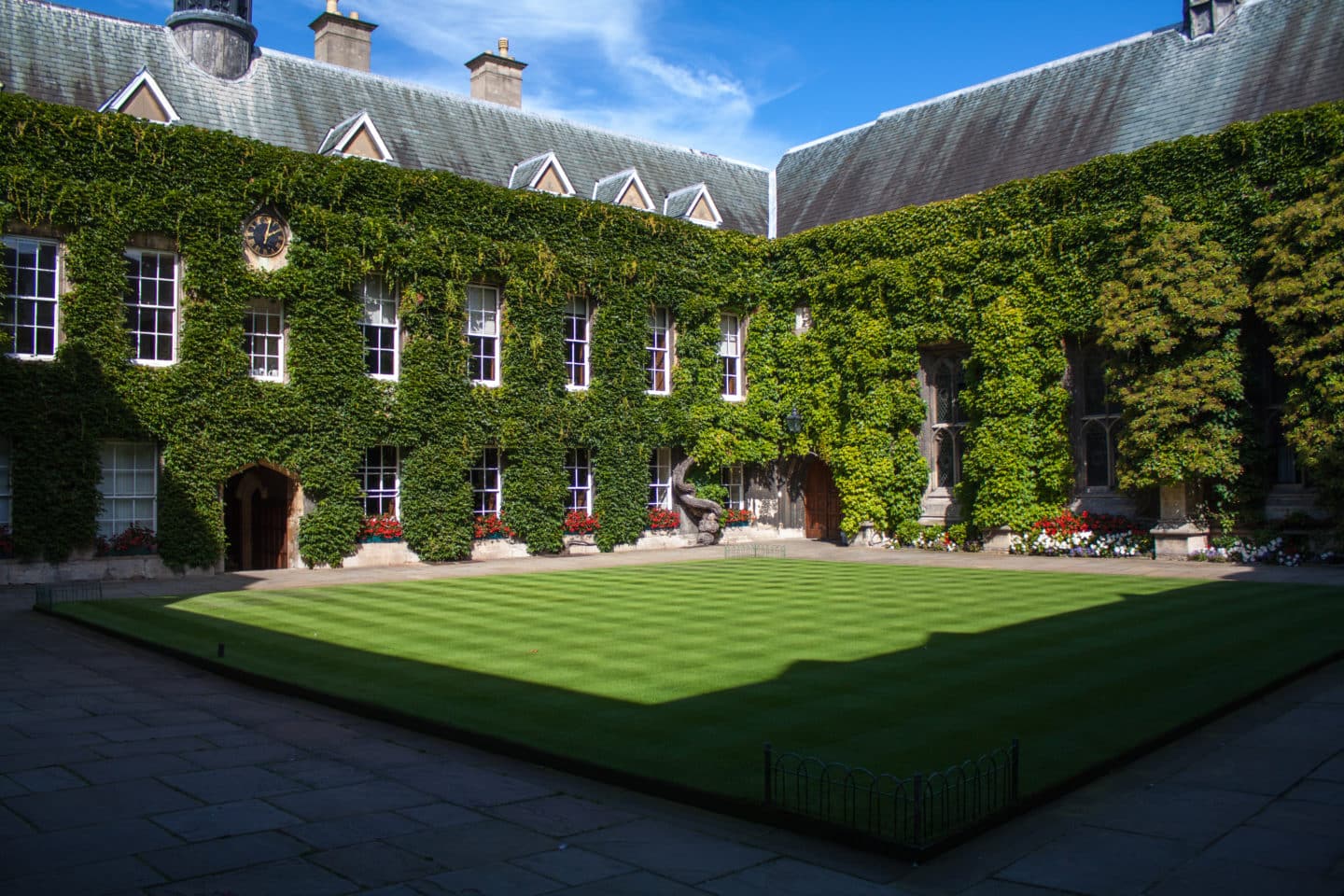 News
Introducing our new Fellows
12 Sep 2020
We are delighted to welcome four new Fellows to Lincoln College.
Dr Kimberly Palladino will be joining us as Tutorial Fellow in Physics, following positions at MIT and the University of Wisconsin. Kimberley's research interests are on the border of particle physics and astrophysics, primarily studying dark matter and neutrinos. Read her full profile here.
Mr George Green is our new Lavery-Shuffery Early Career Fellow in Roman Art and Archaeology, as well as holding a Leverhulme Trust Early Career Fellowship at the Ashmolean Museum. His current research project uses XRF, LA-ICP-MS and negative muon XES to investigate the major and trace element composition of the gold coinages of Rome and its African and Asian neighbours, with an aim to build a better picture of the gold supply networks that existed in these various regions and how they interacted with each other. Read his full profile here.
Dr Samantha Ege is taking up the position of Lord Crewe Junior Research Fellow in Music. Her research interests focus on music as a site for community-building, intellectual practice, racial uplift, and gendered empowerment. In 2019, Samantha was awarded the Society for American Music's Eileen Southern Fellowship and a Newberry Library Fellowship for her work on women composers in interwar Chicago. Read her full profile here.
Dr Joshua Bennett is joining Lincoln as Darby Fellow in Modern History. Joshua works on British history during the long nineteenth century, and particularly on the European and transatlantic dimensions of the subject. He is particularly interested in situating intellectual and religious history in its cultural and social contexts. Read his full profile here.
We hope you will join us in welcoming our new Fellows to the Lincoln College community.