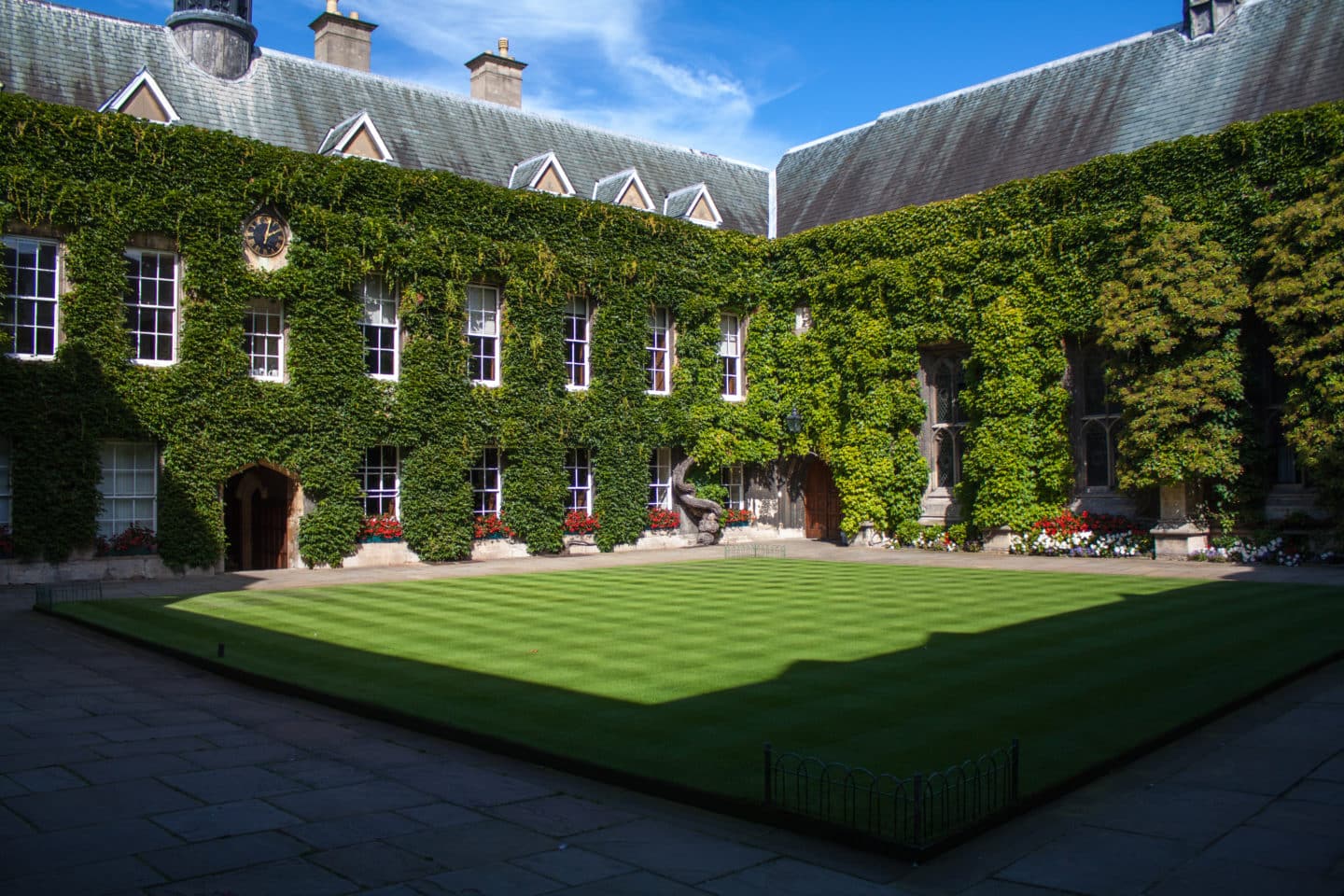 Packing Advice
Here is some advice on what you should be looking to bring with you or potentially plan on purchasing when you get to Oxford. Lincoln College is in the centre of the city and close to a variety of shops (e.g. John Lewis, Marks and Spencer, and Primark).
Domestic Items
Towels
Bed linen, duvet and pillows (standard single size) - complete bedding sets can be purchased from the College Lodge for £30
You do not need to bring basic cooking equipment or plates as these are provided in College accommodation
Study Items
Stationery – e.g. notebooks, folders, pens
Relevant notes and/or books
You do not need your own printer since we have a number of printers for you to access and provide you with printing credit to use them, but some students prefer to have their own.
Clothing (in addition to normal clothing)
Academic dress: Formal academic dress has to be worn for matriculation, exams and special occasions. It is called 'sub fusc', and means a gown, mortar board or soft cap, and your preferred option of the following:

dark suit with dark socks;
dark skirt with black tights; or
dark trousers with dark socks

This should be worn with a white collared shirt or blouse, with either a white bow tie, black bow tie, black full-length tie, or a black ribbon. Shoes must be black, and a dark coat can be worn if required. Gowns are worn on top. Gowns, mortarboards and ties may be bought in Walters on Turl Street for a discount, but make sure to pack the basic attire.
Semi-formal: For MCR or society dinners, and other special occasions. This should be a suit, a smart knee-length dress, or cocktail dress.
Formal: In all likelihood you will attend a couple of black-tie events while at Oxford such as a College Ball or a special dinner. Dinner jackets/tuxedos (these can be hired), and long or short dresses are all acceptable.
Laptop/Computer
Your laptop/computer will need antivirus software installed. You will be able to download antivirus software, Sophos, for free once you are registered as student. You will also be able to download Microsoft Office 365 to your device for free once you are registered; there is no need to purchase this in advance of starting at Oxford.
Other Electrical Equipment
The UK runs on 220/240v 50Hz with three pronged sockets. This is fine for most international laptops and personal computers (with an adaptor), but it is not recommended that you bring hairdryers and other items that are usually incompatible with British electrical voltage. You may want to bring an adapter depending on your country of origin and what electronics you choose to bring with you.
Electrical items should bear the British standard kite mark when used in college accommodation. Used electrical items and items from abroad should be PAT tested for compliance before being used in college accommodation.
Cycling
Cycling is a popular way to get around Oxford. We have bike storage at the main site and our various accommodations. If you are bringing a bike or plan to buy one when you arrive in Oxford, you will need to register your bike at the Lodge. We also recommend that you register your bike on the national Bike Register and that you bring the following:
Strong D-lock
Helmet
Bike lights
Miscellaneous
ID
Make a note of your national insurance number and bank details
International students will need to bring their passport, visa, and plane tickets – this will all be needed as part of your registration process
A face mask as part of our Covid-19 protection provision