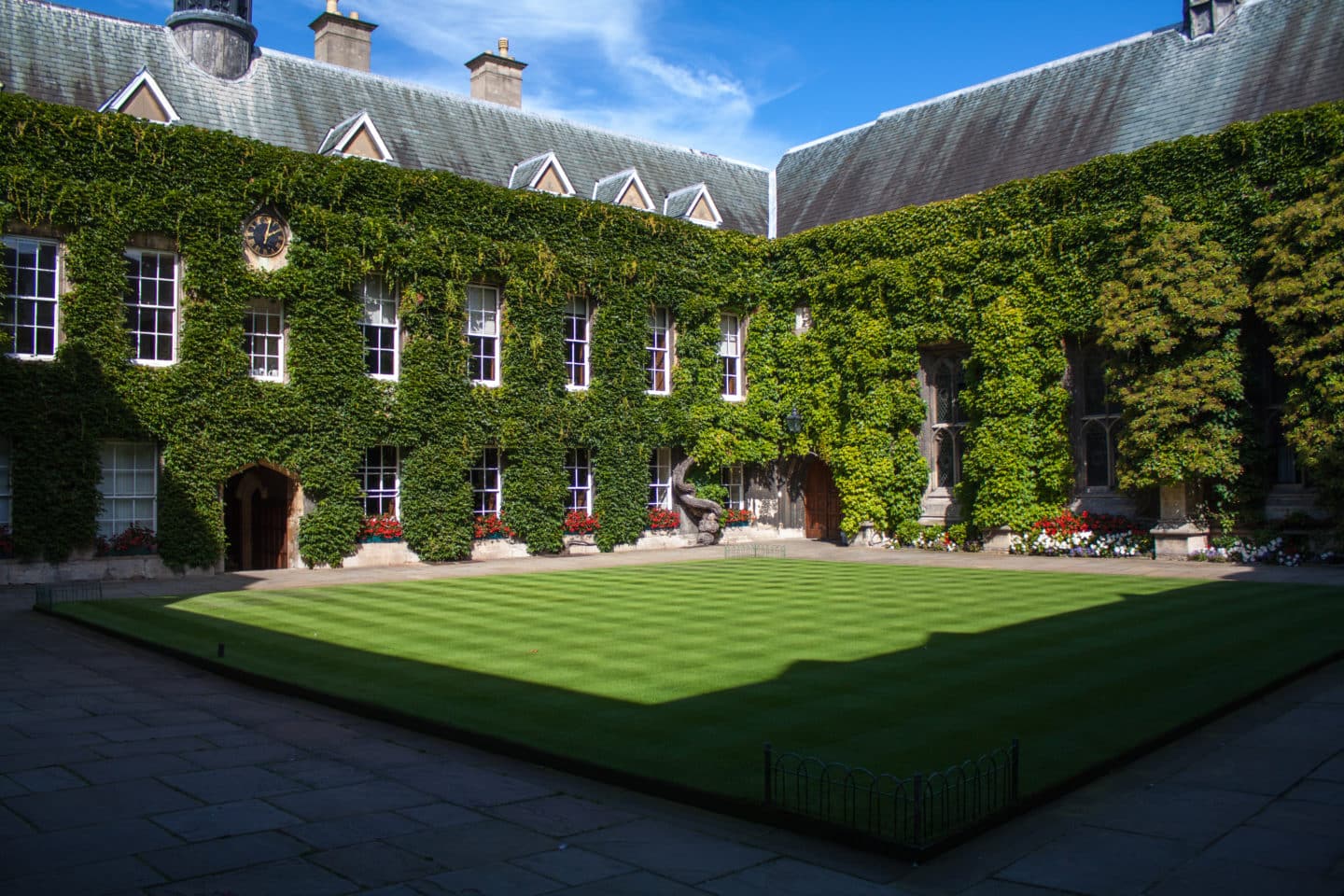 Jurisprudence (Law)
Years

3

Places

10

Tutors

3

Ucas code

M100

Grades

AAA
The course
The BA in Jurisprudence (Law) covers the law applicable in England and Wales in all its depth and breadth: private law, public law, criminal law, and the law of the European Union. Unlike most other university courses, and by contrast with all non-university law courses, Law at Oxford also covers the foundations of the law in Roman law and the philosophy of law. Apart from the core subjects required for a degree that allows its holder to enter legal practice, the course offers a wide range of optional subjects: public international law, labour law, comparative law, company law, commercial law, medical law, media law, criminology, family law, to name only a small fraction of the available choices. The unique feature of law at Oxford is the central role of tutorials (two students, one teacher per session), complemented by lectures and seminars, in the teaching of the course.
Law with Law Studies in Europe offers the same content, with an additional year in either France, Germany, Italy, the Netherlands, or Spain. More information can be found here.
Why study Law at Lincoln?
Law has a long tradition at Lincoln. Members of the College have gone on to be solicitors in national and international law firms, barristers and judges, or they have excelled in non-governmental organisation, the arts, or the economy. Lincoln has a beautiful library, housed in the eighteenth-century All Saints Church, with all the materials required for undergraduate law studies. The Law Faculty and the Bodleian Law Library are within a 10-minute walk from the College. The law students run a lively College law society that organises lectures, moots, and subject dinners and occasions on which students can make contact with the profession.
Law students at Lincoln receive a great deal of support tailored to their specific needs. Firstly, new students receive not only college based introductory classes on how to study law, to supplement the Law Faculty's own training, but support classes throughout the year to help them develop the skills they need to flourish. Secondly, the Lincoln Law Fellows' expertise covers the vast majority of the Law syllabus. This means the Law Fellows get to know individual students by teaching them a range of papers, and so are better able to tailor teaching and support to the needs of individual students.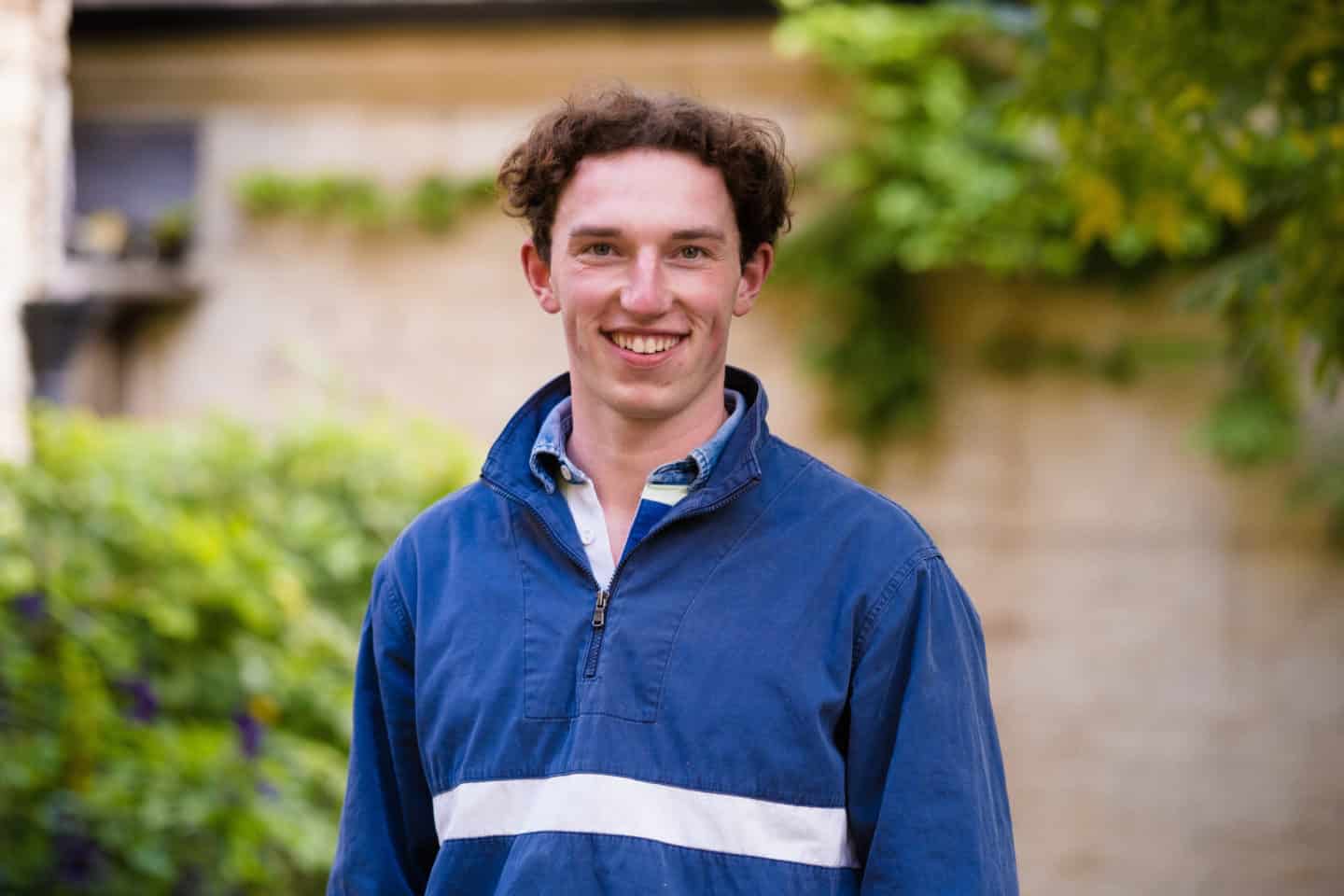 I love my subject, and I couldn't imagine studying anything else. I'm taught and lectured to by the best in the business... I would thoroughly recommend Lincoln, Law, and all Oxford has to offer.
Ben Coady
Third-year undergraduate, Jurisprudence (Law)
View Ben Coady's profile
Professor Stefan Enchelmaier

Berrow Foundation Professor of Law
Professor of European and Comparative Law
Associate Fellow for Alumni Relations
Date Protection Officer

View profile

Professor Andreas Televantos

Hanbury Fellow and Tutorial Fellow in Law
Fellow Librarian

View profile

Dr Gabrielle Watson

Shaw Foundation Fellow in Law

View profile

All applicants for Law at Oxford will take the Law National Aptitude Test (LNAT). This consists of a multiple choice test and an essay of the student's choice from a selection of topics. At Lincoln, applicants will then have two interviews. These do not require any previous legal knowledge.

The questions touched on in the interviews will come from areas of the law that are outside the syllabus of A-level or other secondary school law courses. This is because we are not testing for knowledge, but for the ability to think. Typically, candidates will be given a set of legal rules, a set of facts, and asked to how the rules would apply to those facts. Candidates should show themselves aware that there may be several ways of approaching a question. They should develop ideas, and they should defend them or abandon these ideas as the interview explores the question in more depth.

Find out how to apply here.