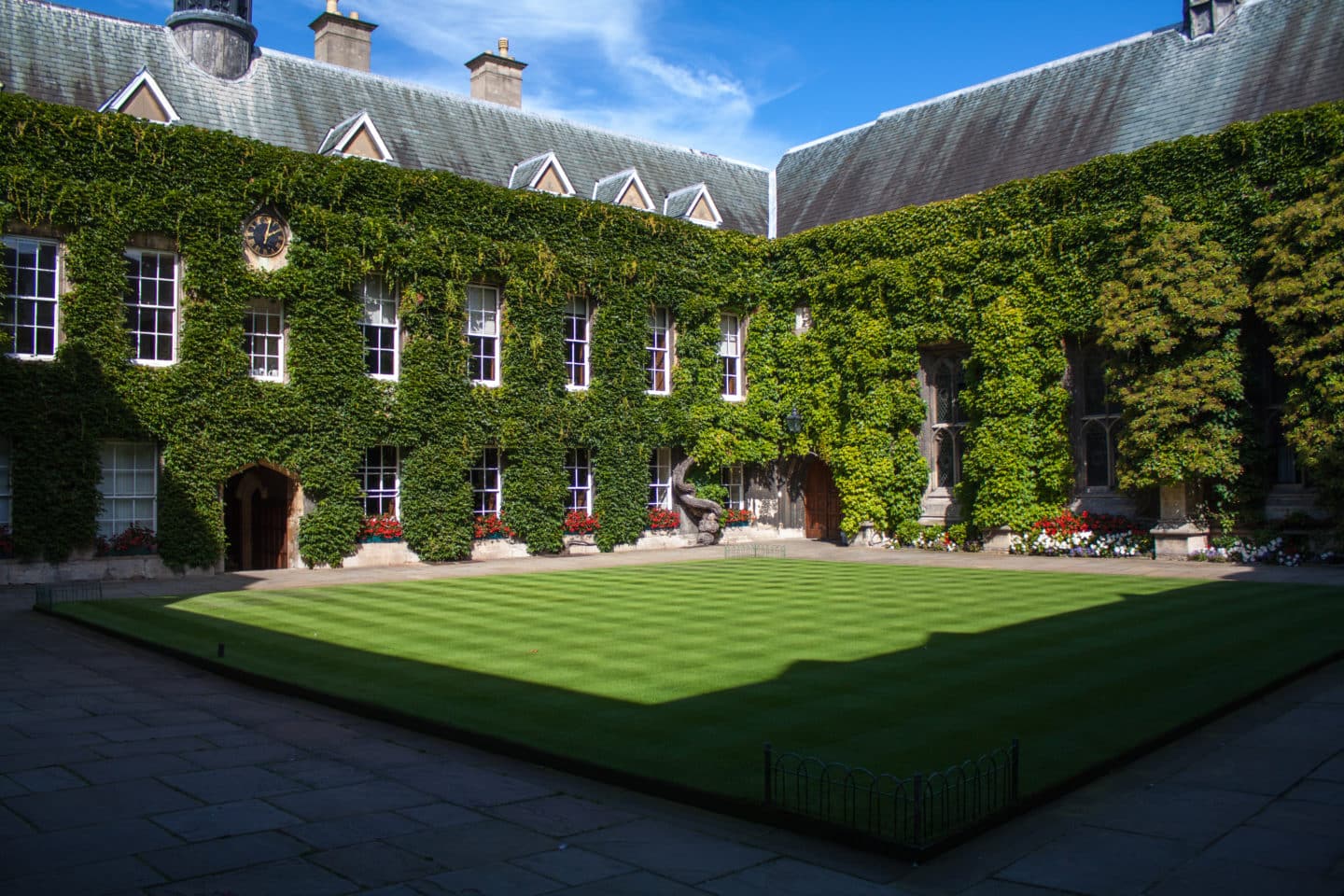 News
New multidisciplinary study from David Vaux's lab offers insight into Alzheimer's Disease and type II diabetes
28 Jul 2020
In a recent paper in the Proceedings of the National Academy of Sciences USA, Professor David Vaux (Tutorial Fellow in Medicine and Nuffield Research Fellow in Pathology), Dr Letitia Jean (Non-Stipendiary Lecturer in Biochemistry), Lior Pytowski (2017, Senior Scholar), and colleagues, offered new insights into the misbehaviour of proteins that lead to severe chronic degenerative diseases including Alzheimer's disease and type II diabetes.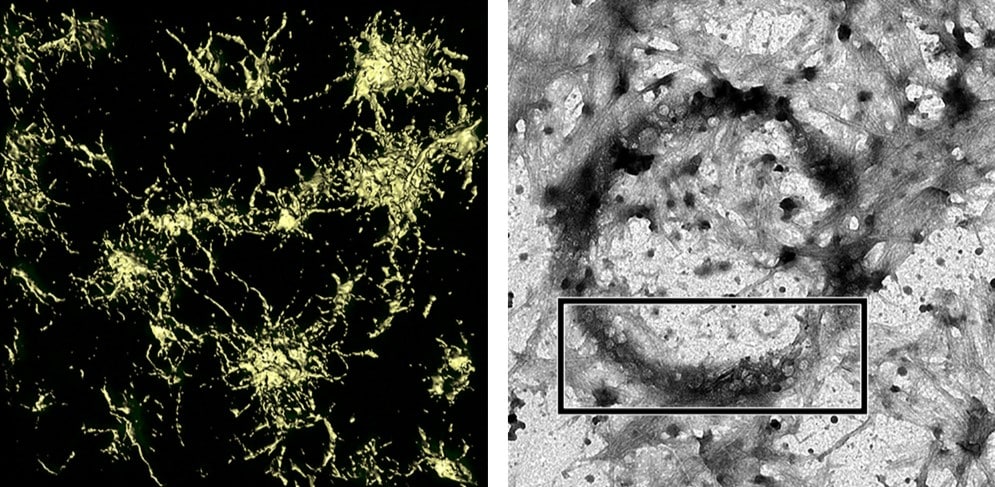 Left – tendrils of fluorescent fibrils begin to interconnect droplets; Right – electron microscopy confirms the origin of fibrils at the surface of droplets
Using a range of physical techniques and computational methods, including a new software method to track thousands of rapidly moving micro-particles in 3D, they show that liquid–liquid demixing (like oil forming droplets in water) of type II diabetes IAPP amyloid precursors leads to the formation of a water-filled gel within phase-separated droplets, which go on to trigger pathological aggregation at the droplet surface. This localised aggregation propagates to interconnect droplets, leading to a macroscopic meshwork formation with increased local viscosity, eventually percolating the whole system. These processes may be at the heart of the pathology of type II diabetes.