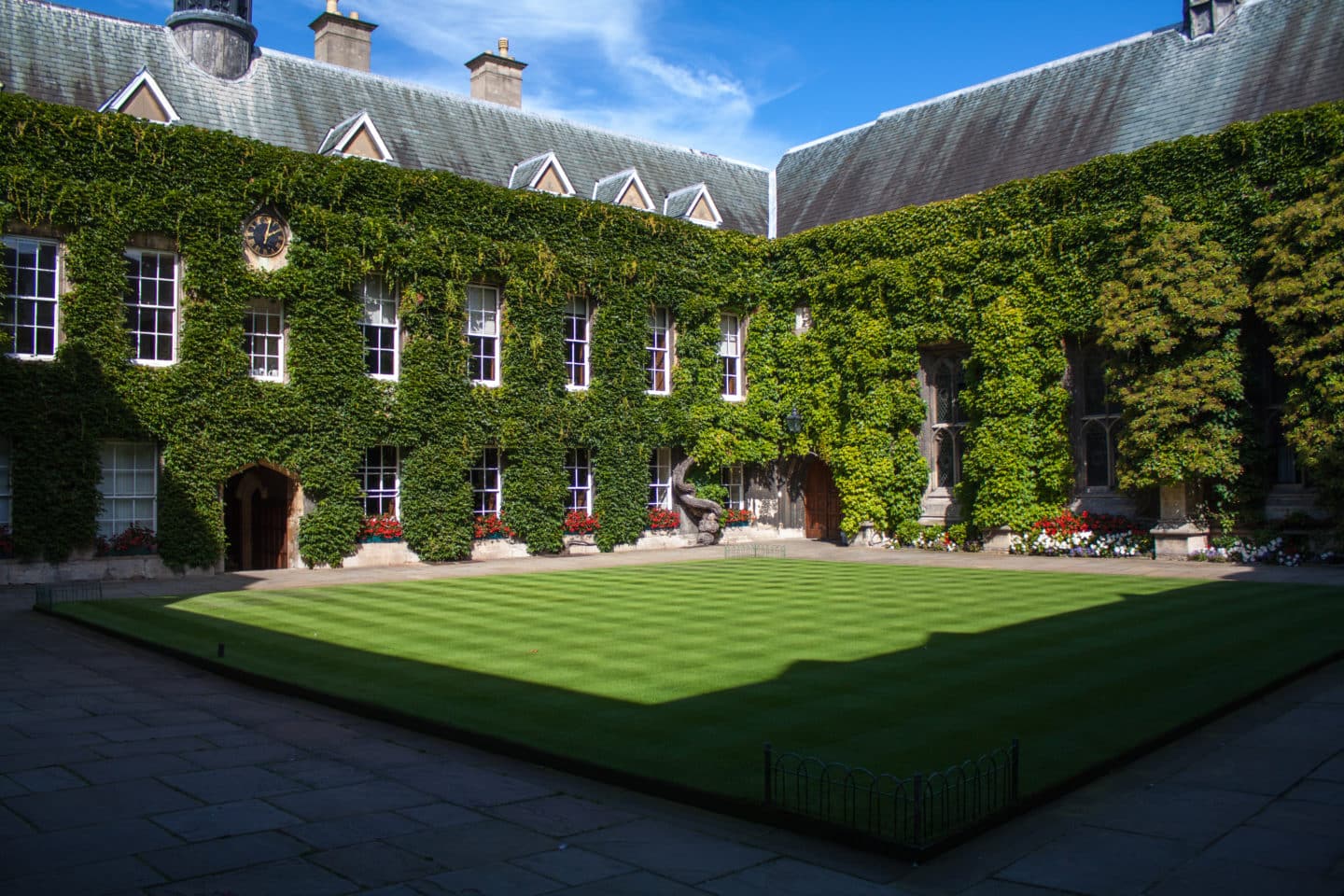 Professor David Vaux
Professor David Vaux
Tutorial Fellow in Medicine
Nuffield Research Fellow in Pathology
Professor of Cell Biology
Deputy Head (Education), Medical Sciences Division
Profile
I came to Corpus Christi College, Oxford in 1975 to study Medicine, but was side-tracked after my first degree into research for a DPhil in macrophage cell biology before completing my medical training and undertaking clinical jobs in Oxford and the Thames Valley. I then spent three years at Yale University as a Fellow of the Cancer Centre before migrating to Europe in 1988 as a group leader in cell biology at EMBL, Heidelberg.  I returned to Oxford as a Fellow at Lincoln in 1991 and have been variously Senior Dean, Sub-Rector, biotech spin-off founder, Chair of the FHS Medicine course, Deputy Director of Pre-clinical Studies, and most recently Deputy Head of the Medical Sciences Division.
College teaching
I teach Lincoln medical students in their second year, covering molecular pathology, immunology, microbiology, oncology and cardiovascular pathology, as well as cellular pathology for second year biomedical scientists.  I teach molecular biology, imaging, and experimental methods for third year medics and biomedical scientists, as well as offering specialist tutorials in cell biology, supervising extended essays, and lab-based research projects in my lab.  Together with other tutors at Lincoln, I support our final year students in writing their project dissertations and preparing them to defend their work in the viva examination.
Research

I have a range of research interests in molecular cell biology.  I have a longstanding programme studying the molecular details of early stage amyloid assembly, and pathological aggregation more generally, including the catalytic role of hydrophobic-hydrophilic interfaces, liquid-liquid phase separation and hydrogen bond networks.  This has led to an interest in small molecule modulators, translational applications including diagnostic antibodies, and spin-out commercialisation.  I also have an interest in the regulatory roles of the nuclear envelope under physiological and, especially, pathological conditions associated with premature aging syndromes as well as the normal aging process.  Finally, I have a project examining the modification of proteins by the breast cancer-associated tumour suppressor BRCA1, and the implications for cancer cell motility and metastasis.

Select publications

Kumar N et al (2017) 'Nanoscale mapping of newly-synthesised phospholipid molecules in a biological cell using tip-enhanced Raman spectroscopy' Chemical Communications doi: 10.1039/ C6CC10226C

Drozdz M et al (2017) 'Formation of a nucleoplasmic reticulum requires de novo assembly of nascent phospholipid and protein substrates' Scientific Reports 7: 7454. doi:10.1038/s41598-017-07614-w

Jean L, Brimijoin S and Vaux DJ (2019) 'In-vivo localisation of human acetylcholinesterase-derived species in a β-sheet conformation at the core of Alzheimer's disease senile plaques' J Biol Chem 294 6253-6272

Pytowski L, Lee CF, Foley AC, Vaux DJ, Jean L.(2020) 'Liquid-liquid phase separation of type II diabetes-associated IAPP initiates hydrogelation and aggregation.' Proc Natl Acad Sci U S A. 117 12050-12061. doi: 10.1073/pnas.1916716117.

Larijani B, Pytowski L, and Vaux DJ (2022) 'The enigma of phosphoinositides and their derivatives: Their role in regulation of subcellular compartment morphology' Biochim Biophys Acta Biomembr. 1864 183780.