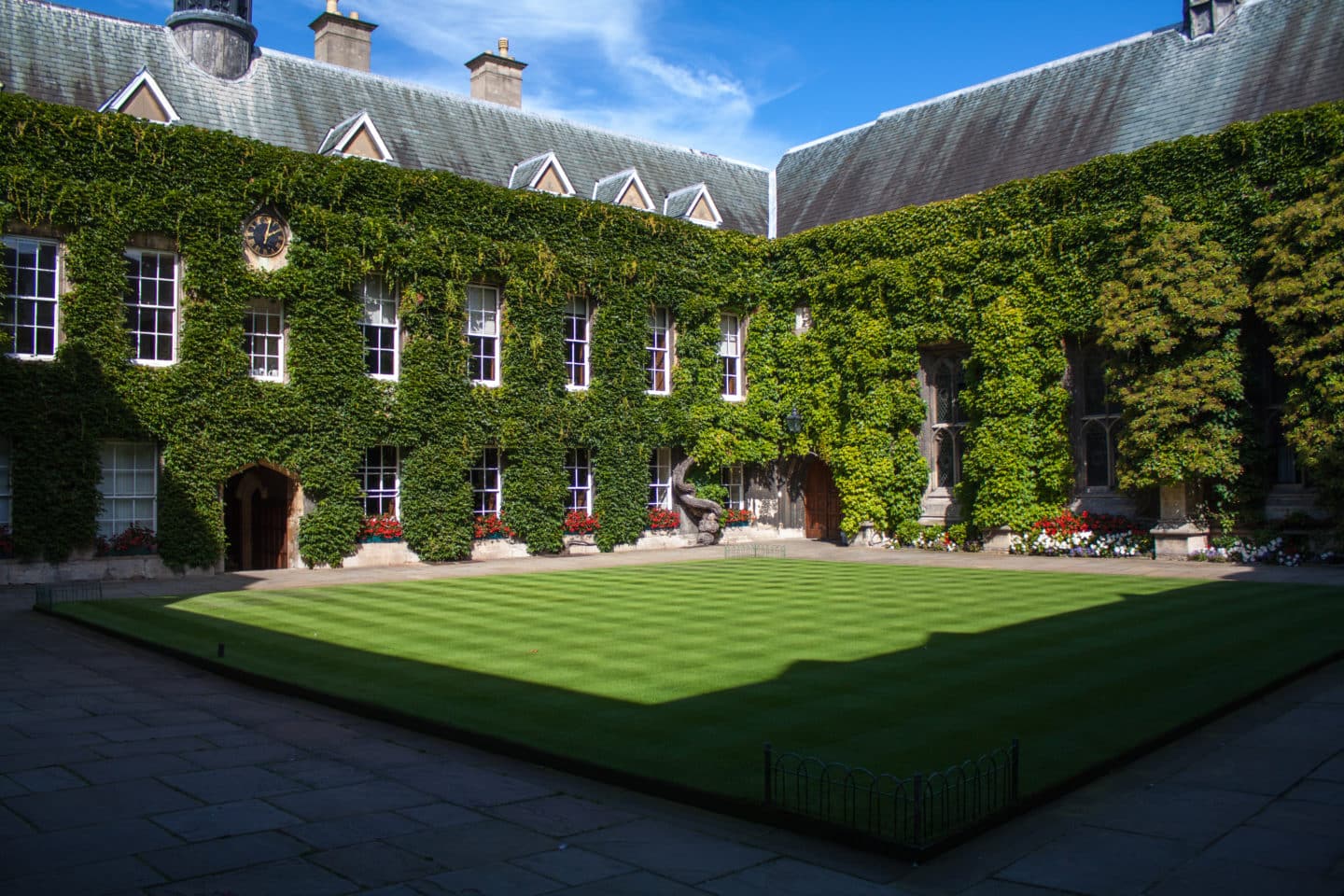 Pathfinders: Lincoln's Flagship Access Programme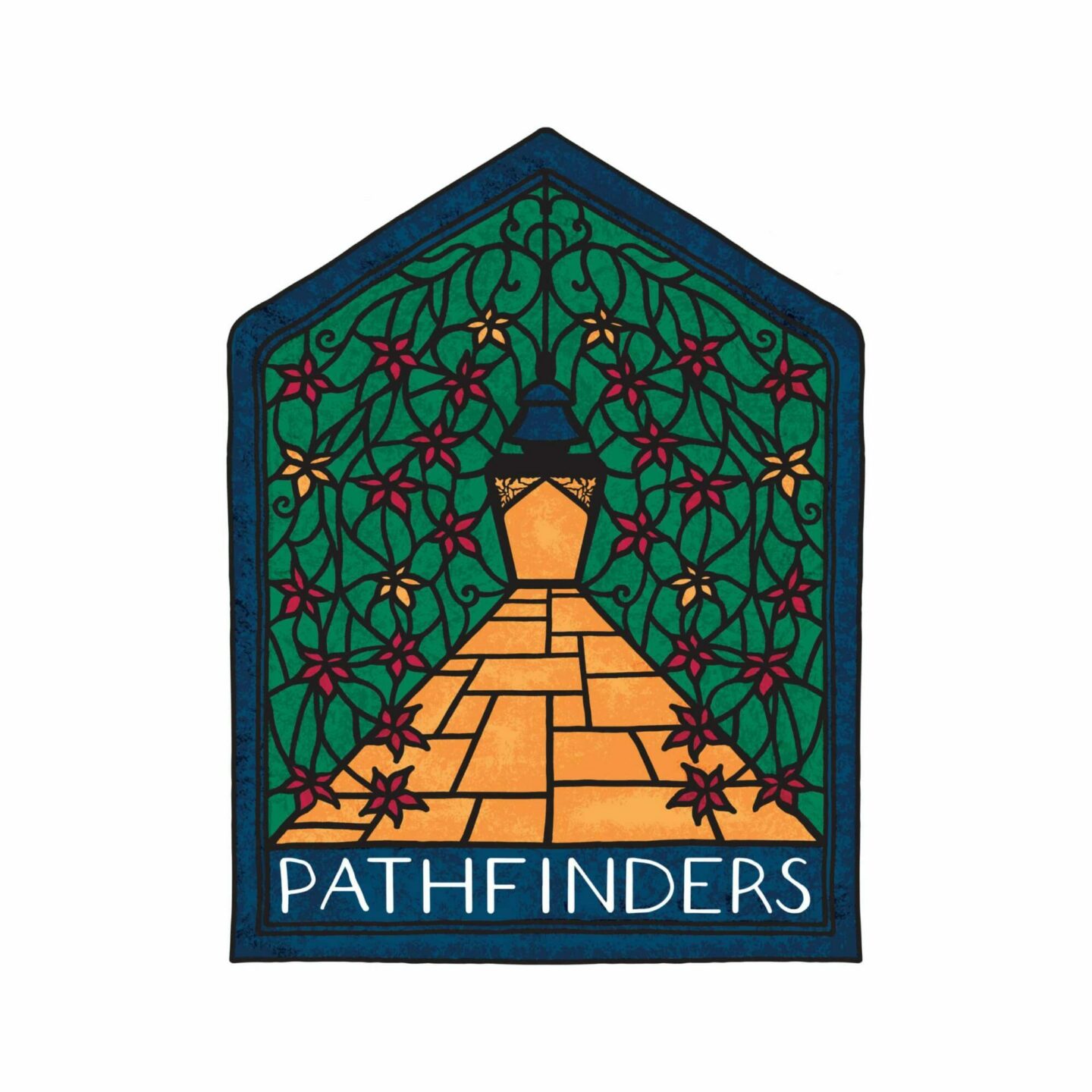 What is Pathfinders?
Pathfinders is a three-year, continuous contact programme for bright and enthusiastic pupils eligible for free school meals in the past six years. Pathfinders works with pupils from our link regions in the East Midlands, particularly Northamptonshire and Lincolnshire.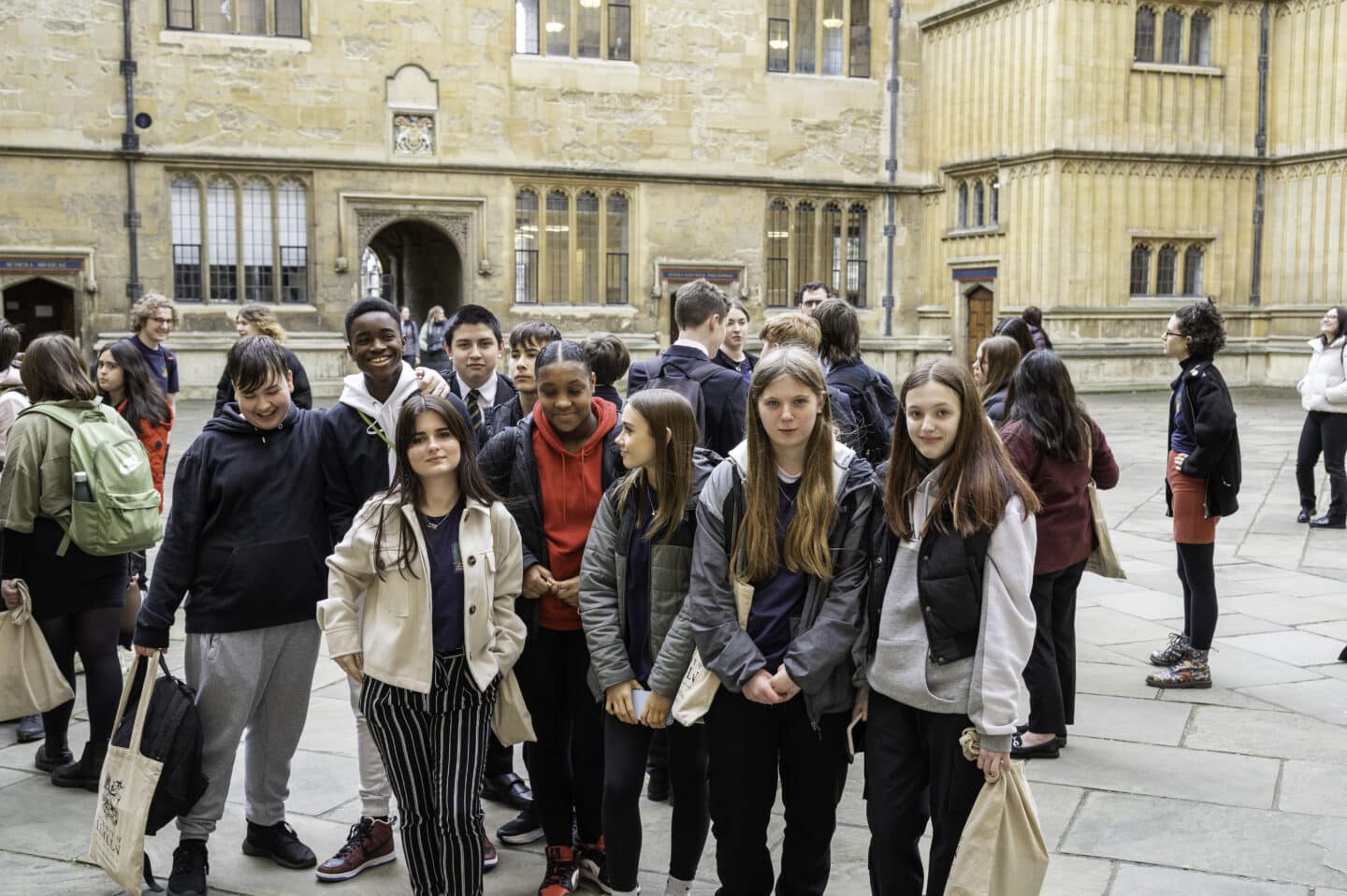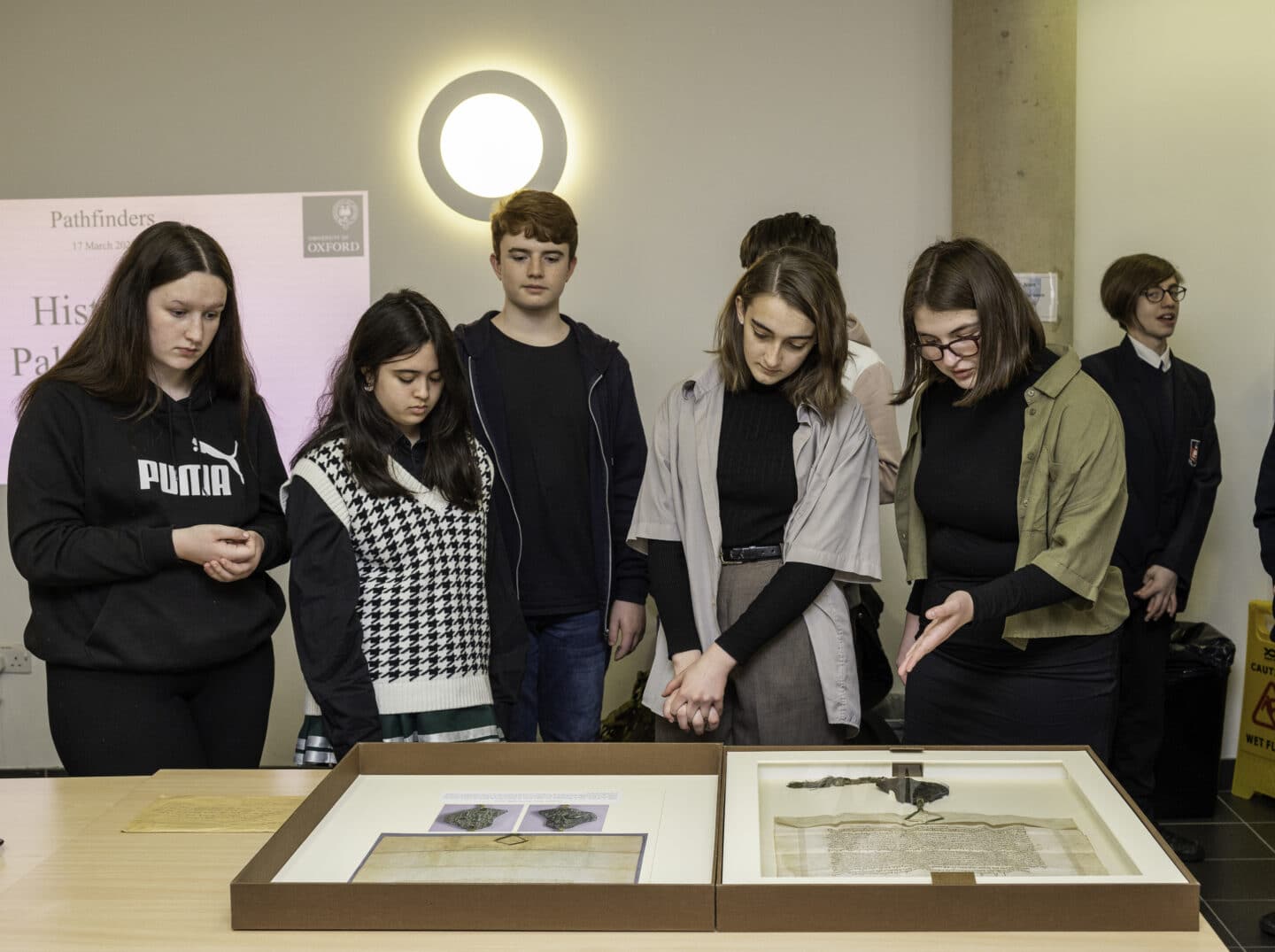 What is involved?
Pathfinders runs as two key events per year for students. Starting in year 9, pupils will attend one event in Lincoln and one event in Oxford per year. In the third and final year of the programme, the Oxford trip will be an overnight residential and will include a graduation.
Students will attend lectures, workshops and mini-trips with world leading academics and current student ambassadors from the University of Oxford and our Partners at the University of Lincoln.  Focus will be on exploring subjects students may not have encountered before such as Law, Medicine, Business, Art History, Politics and Engineering alongside more familiar aspects of the school curriculum.
Students will be put forward by their teachers to participate, providing they meet our criteria of being eligible for free school meals and show an aptitude for learning. There will also be additional information for parents and teachers about finance, university admissions, and skills development.
What do our pupils say?
"The Pathfinders programme has given me a wider perspective of what university is all about. It's not scary and daunting but quite welcoming. It's widened my eyes to other opportunities and subjects that I might want to study in future."
Faye Platt, age 14 from Guilsborough Academy (Northamptonshire)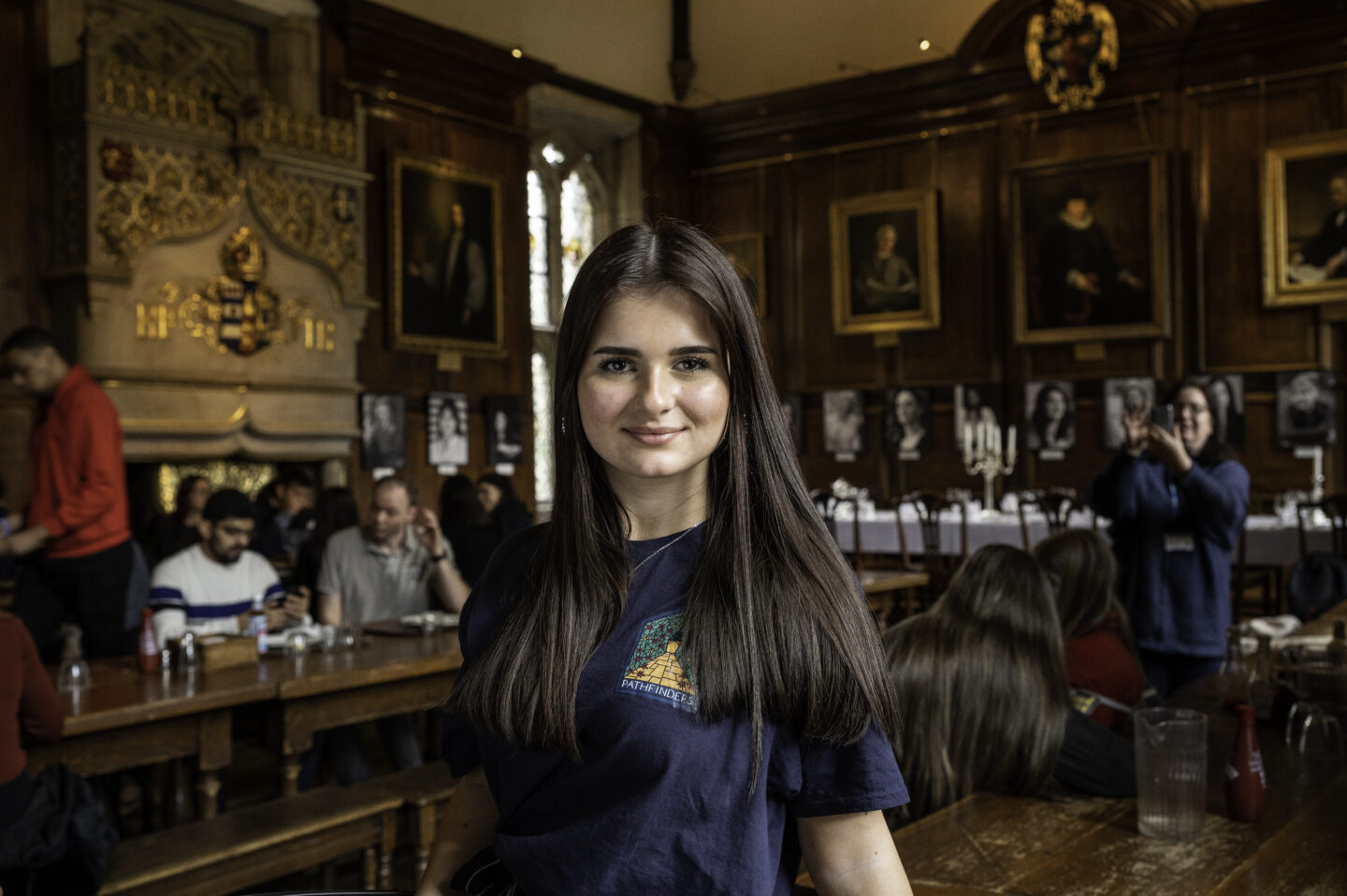 What do our teachers say?
"The Pathfinders Programme gives us an invaluable chance to expose our pupils to the remarkable opportunities that higher education represents. The academic sessions were challenging but the atmosphere of respect and collaboration encourages our pupils to stretch themselves. Involvement from both the University of Lincoln and Lincoln College Oxford has allowed both the school and our pupils to make connections we would have otherwise struggled to build."
Mr John Gibbins, Careers Coordinator, Lincoln Christ's Hospital School (Lincolnshire)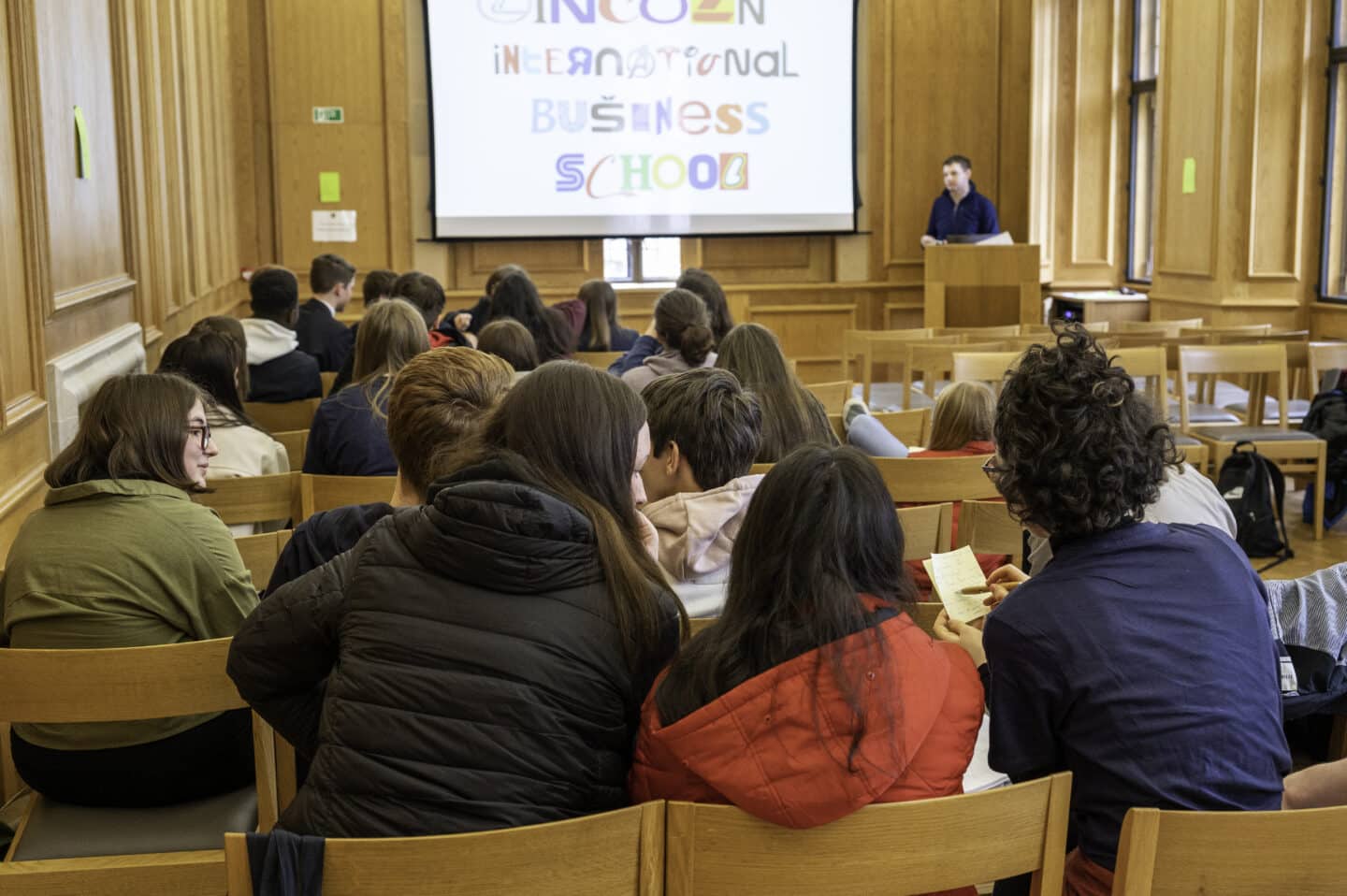 Eligibility
Pathfinders is a programme for pupils eligible for free school meals (or previously eligible) starting in Year 9. Students need to be curious and interested in learning. Other circumstances can be considered outside of FSM. If you or a pupil in your care are interested in Pathfinders but are not eligible for free school meals, do get in touch anyway.
Costs
The programme is entirely free for students. Meals and equipment are provided. Up to two teachers can accompany students on the trip. Teacher cover and travel costs for schools are reimbursed.
Partnership with Lincoln International Business School
We are delighted to be partnering with the University of Lincoln and Lincoln International Business school on Pathfinders. Together we have drawn on the historic association between our two cities and institutions to create an initiative that is not simply a recruitment exercise.
The University will assist with recruitment, events and venues for the programme, as we work towards our joint aim of giving pupils the tools to make informed choices about their futures and potential. The College will benefit from the University of Lincoln's expertise and knowledge of our Lincolnshire link region, and will also provide us with an opportunity to host events in the city of Lincoln.
Are you interested in taking part?
Please complete the form below to express interest in this programme.
The data collected on this form is used for registering interest in the Pathfinders programme. Your details will only be used by Lincoln College and the University of Oxford and we will never sell or pass your details to other organisations to use for their own purposes.
For more information, please refer to Lincoln College's Privacy Policy.