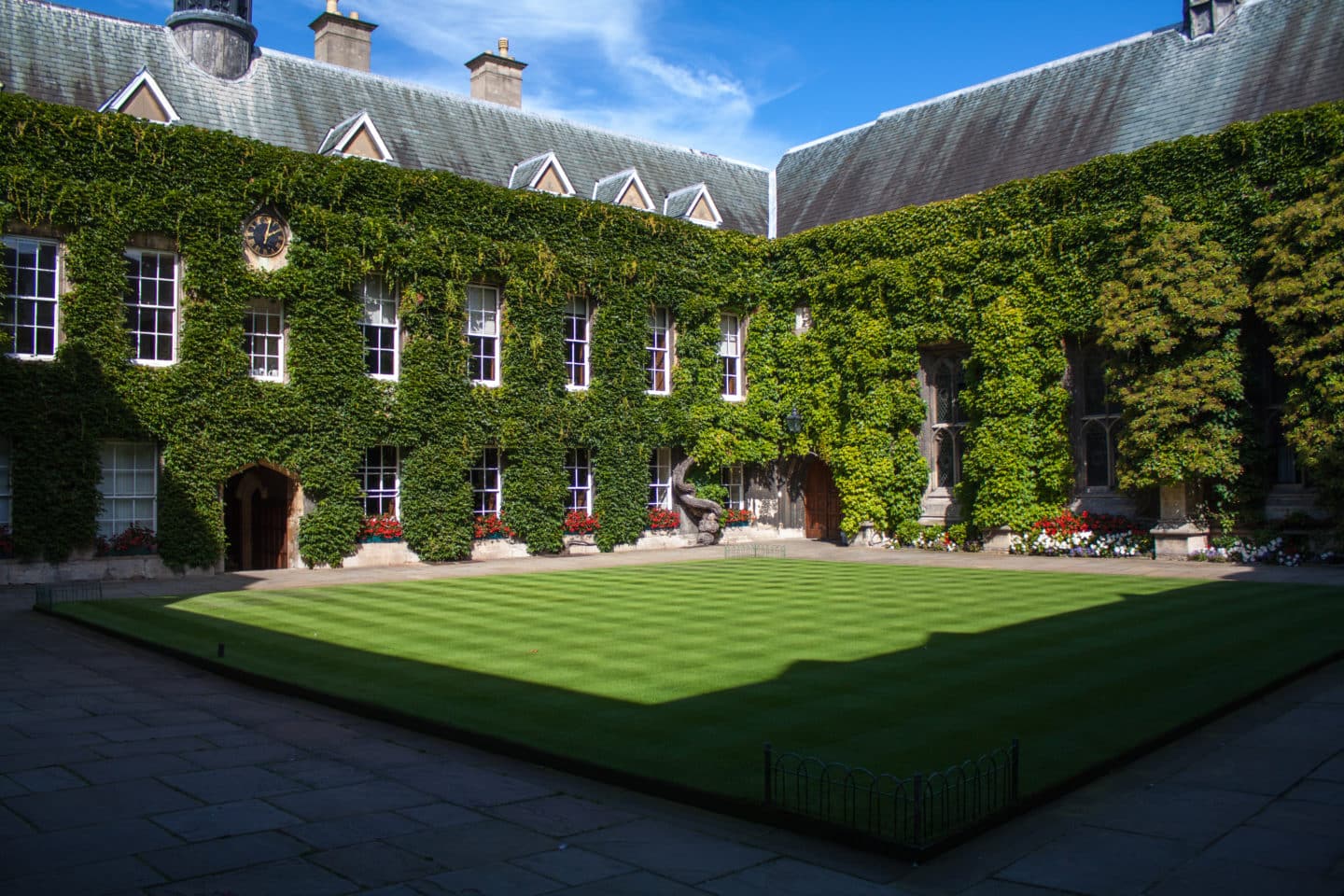 Programmes
NextGen
Who is it for: Schools in East Midlands
When: Year-round
Oxford NextGen is a collaborative outreach project piloted by the Oxford for East Midlands partners.
This programme works directly with targeted schools to offer talented Year 10 students the chance to engage with and learn about Oxford University. Oxford NextGen provides support for students right through to the point of University applications in Year 13.
The programme follows students through high school and sixth form including visits to Oxford, advice regarding A-Level and degree choices, and opportunities to develop super-curricular skills. There is also session for parents/carers at the beginning of the programme.
The programme launched in Spring 2021 and is now in its second year. We have targeted select state schools in the East Midlands which have limited prior engagement with Oxford University and have a significant proportion of under-represented students.
Subject Study Days
Who are they for: Year 12 Students
When: Summer
The programmes are aimed at Year 12s and provide an introduction to some of our popular subjects. They help to equip you with the skills you need to put in a successful application.
The programmes are designed to support students from non-traditional Oxbridge backgrounds who are on track to do well and potentially make an application to a selective university. All our programmes have subject and themes, and are most appropriate for students that have an interest in a relevant subject area.
The programmes are designed and delivered by academics and staff at Lincoln College, and provide great opportunities to engage with tutors and current students. It will give you a real flavour of life at Lincoln and what to expect from studying at Oxford University.
The programmes will also help you develop relevant academic skills such as essay planning and critical thinking, and the admissions workshop and mock interview will help you to make a competitive application to Oxford when the time comes.
The event is completely free of charge and we can reimburse you any travel expenses that you incur to help you attend.
North East Year 12 Open Day Residential
Who is it for: Year 12 students in the North East of England
When: Week of the June Open Days
This residential is designed to support students from the North East of England to attend our University Open Days in June completely free of charge. Year 12 students will travel to and from Oxford together by coach. The coaches are organised by the Oxford for North East (OxNE[LM1] ) consortium of colleges.
You will stay for three nights in College accommodation and have all meals catered for in the College dining halls. We will run sessions on Oxford applications and how to make the most of the Open Day, as well as offering Q&A and discussion sessions with undergraduates.
Lincoln College is delighted to be able to support this residential programme, as a partner of the OxNE consortium, through funding it receives from Lord Crewe's Charity.
UNIQ and UNIQ+
Who are they for: Year 12 Students (UNIQ) and Current UK undergraduates (UNIQ+)
When: Spring/Summer.
Lincoln College is proud to support UNIQ and UNIQ+ with funding, catering, accommodation and teaching space.
UNIQ is the largest University of Oxford residential access programme for students in their first year of further education, who are based at UK state schools or colleges. Students apply to UNIQ between December and January and can be selected for either UNIQ Digital or the UNIQ residential. UNIQ residentials take place in spring and summer and give students a taste of the Oxford undergraduate student experience. You will live in an Oxford college for a week, attend lectures and seminars in your chosen subject area, and receive expert advice on the Oxford application and interview process.  UNIQ is completely free of charge and travel costs are also covered.
UNIQ Digital provides comprehensive information and guidance on the University admissions process, and aims to give a realistic view of Oxford student life through videos, activities and quizzes. The platform offers a range of forums where you can discuss both academic and social topics.
For more information see the UNIQ website.
UNIQ+ is a programme of research internships, designed to provide students from under-represented and disadvantaged backgrounds who are ordinarily resident in the UK, with the opportunity to experience postgraduate study. Lincoln is particularly happy to be accommodating a majority of UNIQ+ participants in Lincoln rooms.
For more information see the UNIQ+ website.
Target Oxbridge
Who is it for: Year 12 BAME Students
When: Year-round.
Lincoln College is a proud supporter of Target Oxbridge[LM7] . It is a free programme that aims to help Black African and Caribbean students, and students of mixed heritage with Black African and Caribbean heritage, increase their chances of getting into the Universities of Oxford or Cambridge (known collectively as Oxbridge).
The programme includes a residential in Oxford, student mentoring by black or minority ethnic Oxbridge graduates, as well as many tailored sessions throughout the year. Since launching in 2012, Target Oxbridge has helped over 280 students secure Oxbridge offers.
More information can be found on the Target Oxbridge website[LM8] .
Lincoln College Teacher and School Conference
Who is it for: Teachers and school staff with Pupil Premium, Higher Education, or Oxbridge responsibility
When: December
Learn about available bursaries, challenge existing preconceptions, and hear from academics involved in the interview process about how you can help students develop the skills we look for.
We are fortunate to be able to offer travel grants of up to £60 per person, as well as complimentary accommodation at Lincoln College the night before, for those travelling from over 90 minutes away. The sessions throughout the day will cover topics such as: financial support and bursaries for students; myth-busting preconceptions about accessing Oxford; student life in Oxford beyond academic work; and academic life, applications, and interviews. You will hear from Oxford staff, students and academics.