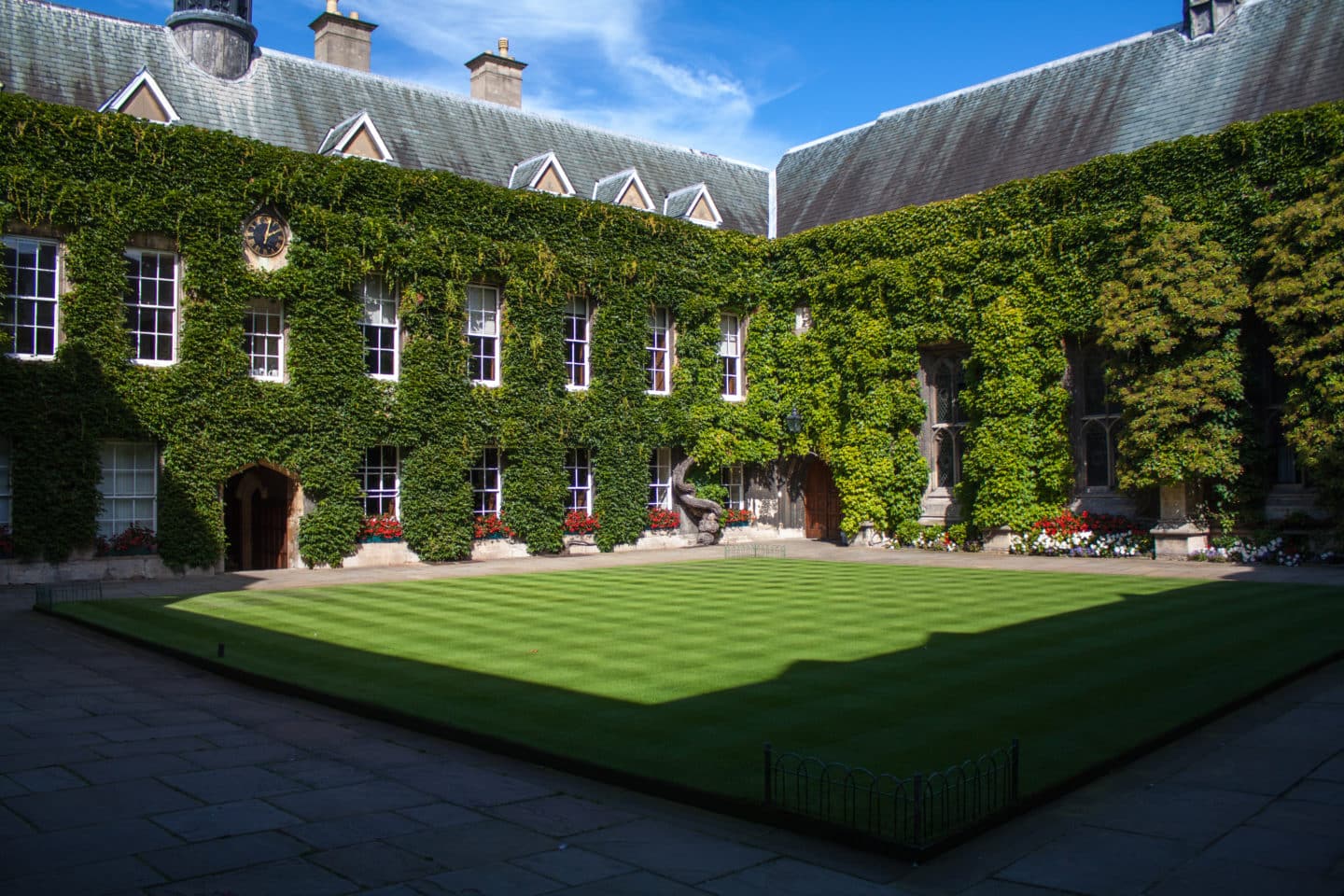 News
It's Torpids week!
24 Feb 2023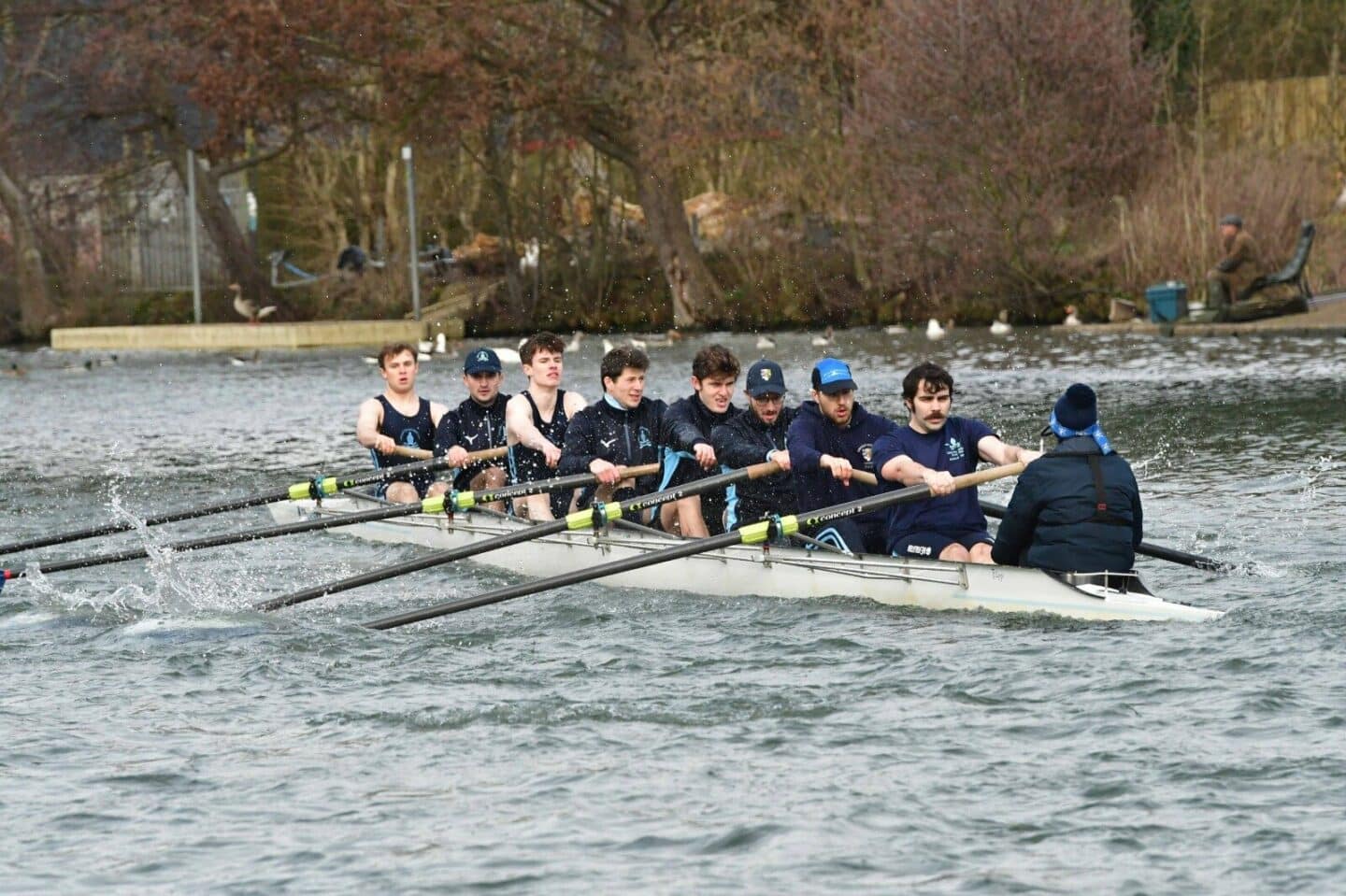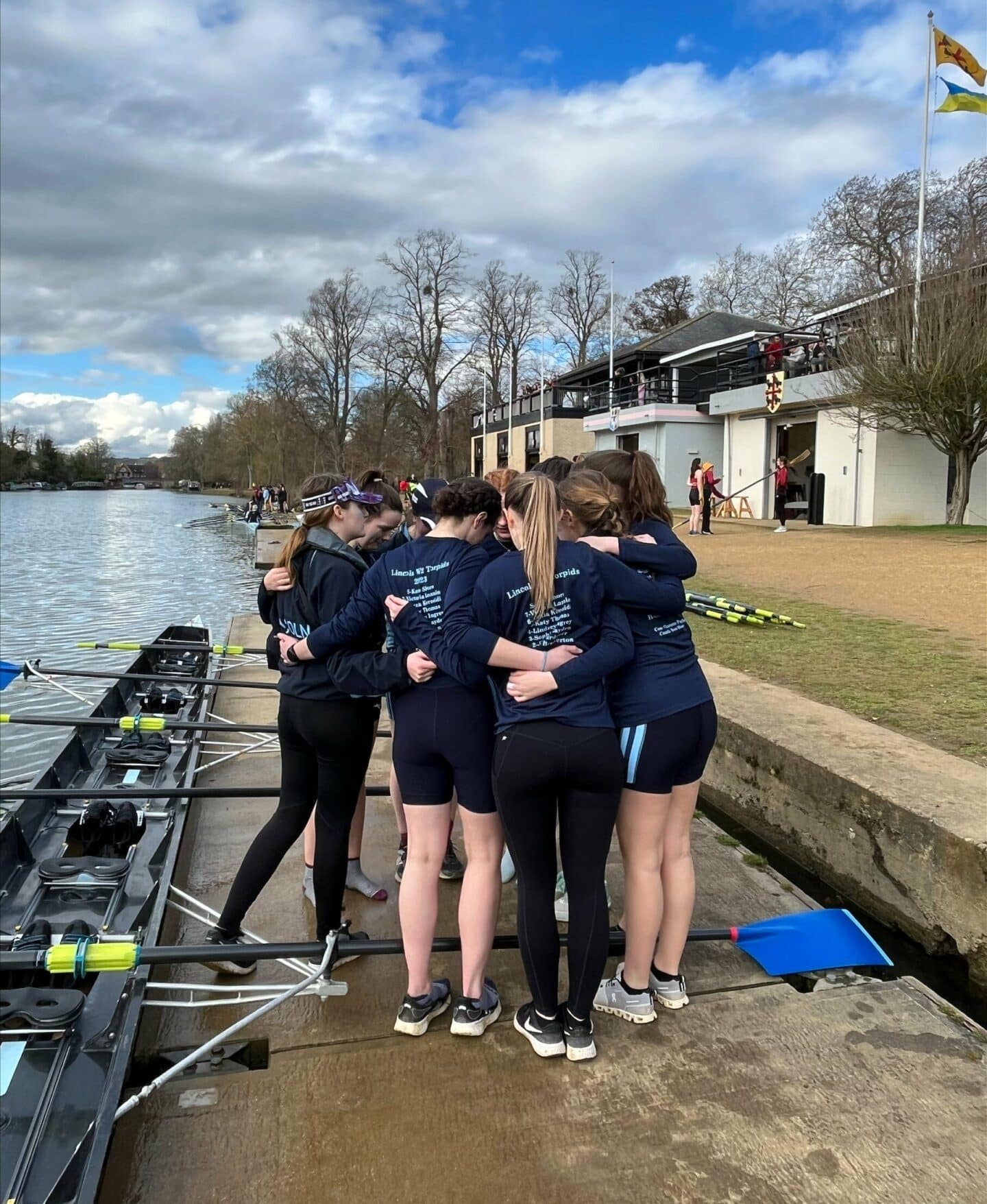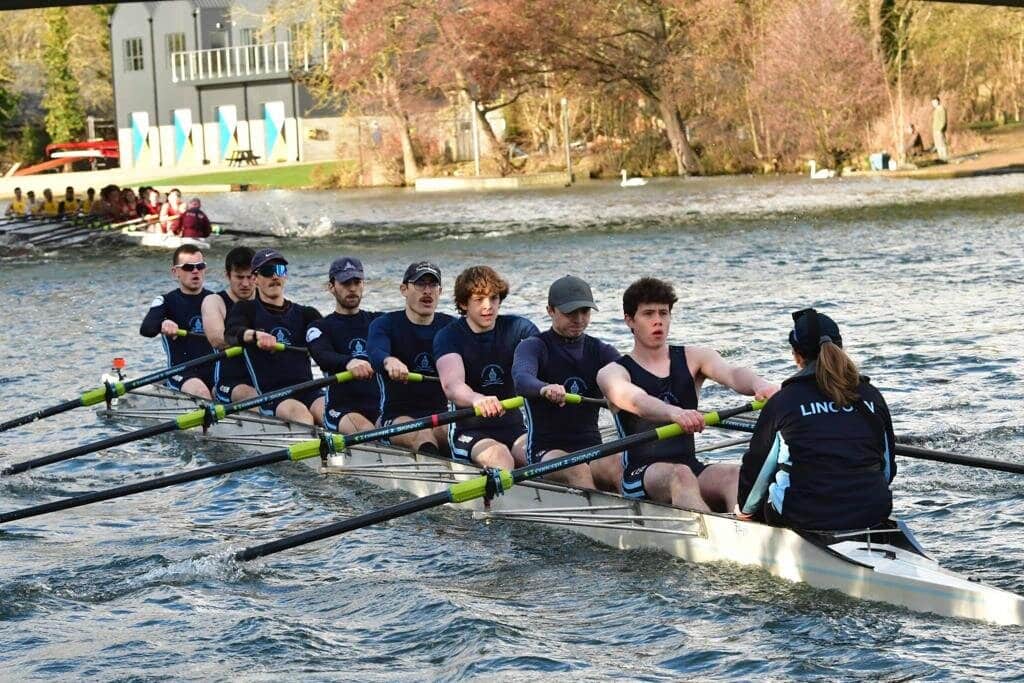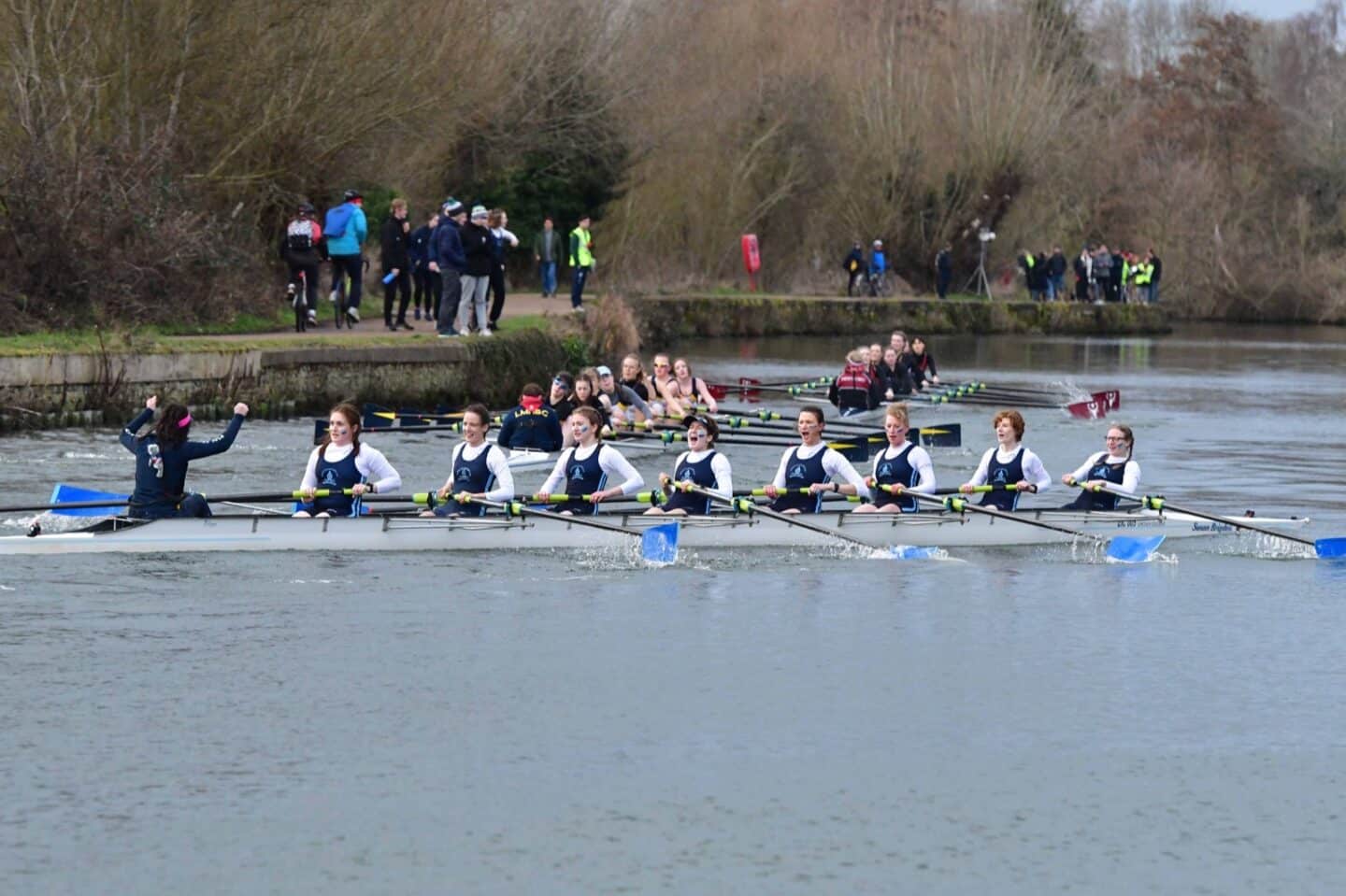 Our five crews raced every day from 22-25 February. It was glorious chaos, as all bumps races are, and our teams battled hard. Huge thank you to all who came to the Boathouse to support our crews!
See the starting order and division times for each day at https://ourcs.co.uk/racing/torpids-2023/ and get live updates at https://bumps.live/torpids/2023.
TORPIDS 2023 SUMMARY:
Men's Squad:
M1
M1 had a strong torpids campaign in division two, with a few bumps and a few days where the bumps were just a bit out of reach. One day one M1 was chasing for an overbump, however they ran out of river to catch the crew two in front of them and ended up rowing over (+0). On day two, M1 gained a bump as they rowed past a banked Trinity crew, but they (and everyone else too) did not know if Trinity had crashed or bumped out and so they proceeded to row the whole length ultimately making up lengths and lengths to triple overbump Queens just before the finish line. A truly incredible feat, even if sadly it did not count as an additional bump (+1). On day three M1 again found themselves going for the overbump and in a similar situation to day one, despite gaining impressively, they ultimately ran out of river to obtain the overbump (+0). On the last day M1 powered through, successfully bumping Queens with the support of a crowd of LCBC fans! A good way to end the four days of racing. It is worth noting that by bumping Queens in the last day, M1 forced Brasenose to try (in vain) to bump Queens thereby denying an age-old nemesis from obtaining blades (sorry Brasenose, we'll shake hands over it next May 18th). Net position + 2.
M2
M2 wins the prize for the unluckiest crew with numerous hurdles and appeals thrown their way every day. Despite this they showed tremendous endurance, rowing the entire length of the course seven times (almost makes up for how little rowing W1 did!) On day one, M2 began at the top of the unfixed division five and despite a chaotic start, rowed over easily to move to the bottom of the fixed division four. They should have had a bump on Balliol in this race but due to excellent safety decisions and some unlucky and slightly questionable calls, this bump was denied meaning they found themselves once again at the top of division five (+0). On day two they rowed over again, this time with a slightly more coordinated start and then bumped Regents M1 at the bottom of division four (+1). Day three was a particularly hard day to be M2 because they were caught in sandwich situation in the bank and were initially given a technical row over (TRO), which was then revoked, and they were given a bump against them and then a penalty bump too (-2). On the final day M2 (somehow still with watts to give) managed an epic bump on Brasenose to the delight of the Lincoln crowds (+1). They were on track to bump in their following race at the bottom of division 4 but unfortunately an unlucky klaxon meant they were not able to bump and found themselves back where they started at the top of division 5 (+0). Net position + 0.
Women's Squad:
W1
W1 had a stellar campaign this year. On day one they bumped St. Edmund Hall's W1 off the start, immediately after Donnington bridge. St. Edmund Hall went on to bump Anne's W1. This meant that our W1 crew moved up 2 places as a result (+2). On day two W1 bumped Brasenose W1 in a similar spot just past the bridge (+1). On day three, W1 bumped LMH to become sandwich boat and then caught New W1 at the bottom of division 1 (who was also bumped by LMH (+3). Both bumps occurred in the general vicinity of Donnington bridge meaning that W1 had yet to row past their start sequence. (All of Ben's steady state ergs and outings gone to waste!) This meant they started at the second to bottom rung of division 1 on the last day chasing Jesus. Unfortunately (or fortunately for LCBC) Jesus got tangled in a bung-line, meaning that Lincoln bumped Jesus, with W1 securing their place in division 1 (+1). While it was a wonderful success with both blades, division 1 and a new LCBC women's record of +7 places in four days, W1 missed their fellow crew member and Captain Barbara who came down with tonsillitis just before. That did not stop her from being there on the bank, supporting in every way she could. W1 also was very grateful for the numerous subs (Polina, Alex and Charlotte) who stepped in to cover for Barbara when they could. Net position +7.
W2
W2 also had an amazing four days with some truly excellent rowing exhibited and with many of the members learning to row only this year! W2 started off the campaign bumping Magdalen W2 (+1). On Thursday, W2 again put it a strong performance, bumping Regent's Park College W1 (+1)! On Friday W2 successfully bumped Linacre W2, who in turn bumped New College W2. This mean that our W2 moved up 2 places that day, climbing the rungs of division 4 (+2)! On the final day we all kept our fingers crossed as W2 went up against the speedy Osler W1. Of course, we had no reason to worry because our girls swiftly bumped them early in the race, and the Tannoy speakers triumphantly declared their success (+1). This could only mean one thing, that our W2 had succeeded in winning blades, an incredible feat! W2 received praise and high accolades by onlookers from the banks. Their strong campaign left them sitting in position four of division 4, making a climb into division 3 a very real possibility next season. A big thank you to Jess for subbing into W2, when one of their rowers was injured on Day 3 (who thankfully recovered in time to make it back for the final day!).  Net position +5. (Interestingly, the last time Lincoln W1 or W2 got blades was when they double bladed together, so it was nice to see this part of history repeating itself!
W3
W3 had a tumultuous four days of racing and started strong with a bump on a GTC/Corpus composite crew. They managed to bump before the Klaxon securing a (+1) in day one. On day 2, W3 had an unlucky start and went into the bank off the start sequence. This meant that they conceded to Linacre W3 and the GTC/Corpus crew from day 1 (-2). On day 3, W3 once again stepped on and bumped the GTC/Corpus crew (this time, once and for all) (+1). On the last day, W3 conceded to the W2 crew of Queen's college, but were able to row by Univ III before a klaxon, gaining them a bump on their last day (+0). For those who were lucky enough to watch, there was some fearsome coxing exhibited by Rob, who convinced coxes to concede well before there was overlap, for fear of the mighty W3 and his terrifying calls. We are glad to have him on our side. Net position +0.
Where next?
Lincoln student Jean-Philippe Dufour to row in the Oxford-Cambridge Boat RaceRead more