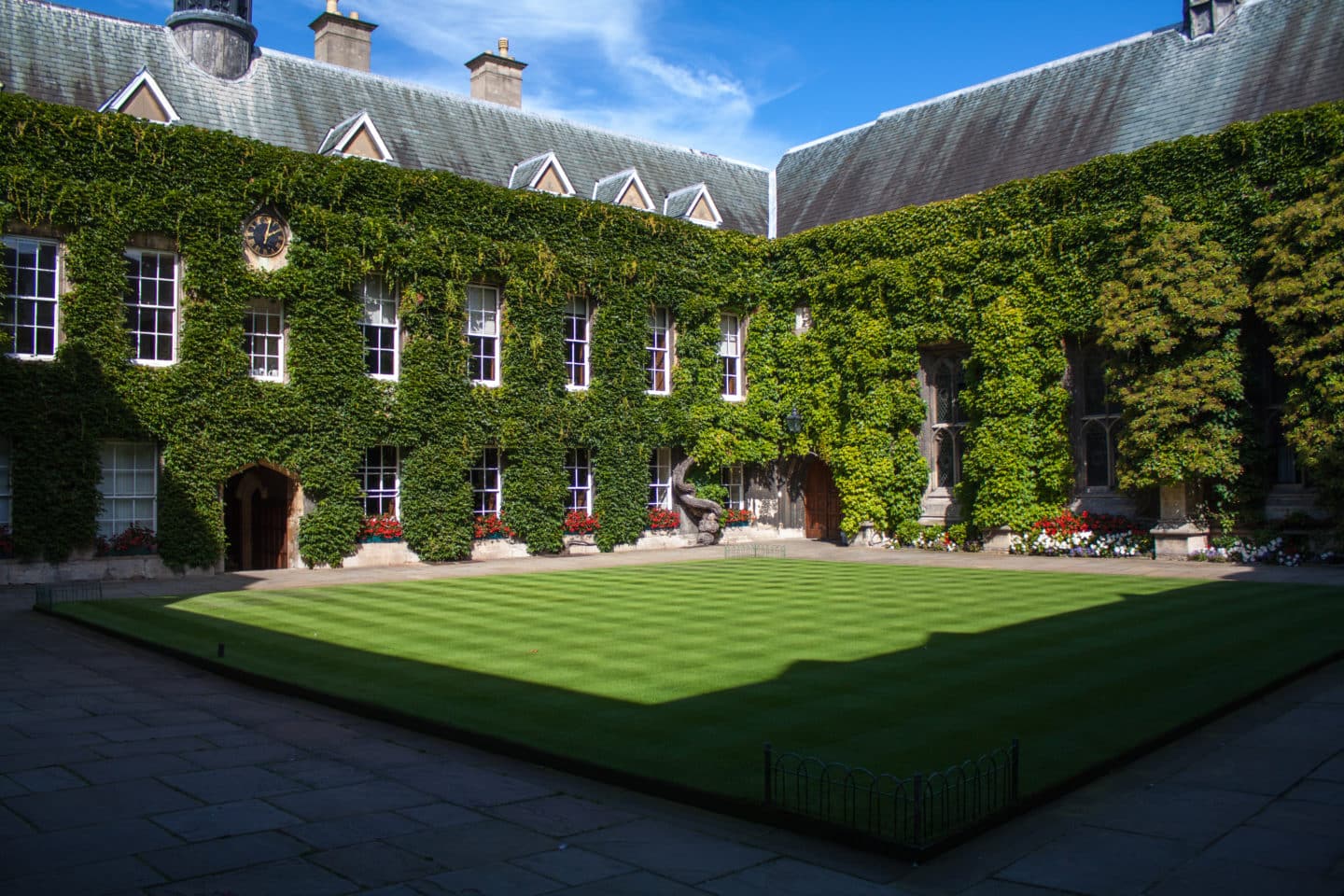 News
The Kenneth Sewards-Shaw Conversazione
11 Jun 2020
Conversazione is an informal MCR-SCR seminar, which takes place once a term.  Each seminar is led either by a Fellow or a Postgraduate Research Student.  The first Conversazione took place in Hilary 1996, with a presentation by the current Supernumerary Fellow, Prof Herman Waldmann, on Immunology and its Uses.
Since then, the tradition has continued with great success.
In Trinity term, it is customary that the Kenneth Sewards-Shaw Conversazione is presented by the holder of the Kenneth Sewards-Shaw Award. This year, in the age of Covid-19, Conversazione will be presented virtually by Emma Irwin (MSt in English 650 - 1550) who will give a talk entitled: 'Laying Waste: Land, Law, and the Supernatural'.
Emma is working towards a Master of Studies in English (650-1550) at the University of Oxford. Her paper, titled 'Laying Waste: Land, Law, and the Supernatural', argues that the instability of medieval Icelanders' existence, in which famine, disease, or unrest could be devastating, is reflected by the presence of the unpredictable and frightening supernatural creatures lurking between the pages of the family sagas.
While the theory of ecocriticism in relation to Old Norse and Icelandic saga literature has yet to be sufficiently explored by critics, she hopes that the depiction of the supernatural as a threat to the maintenance of Iceland as a settleable and productive place will be further examined.