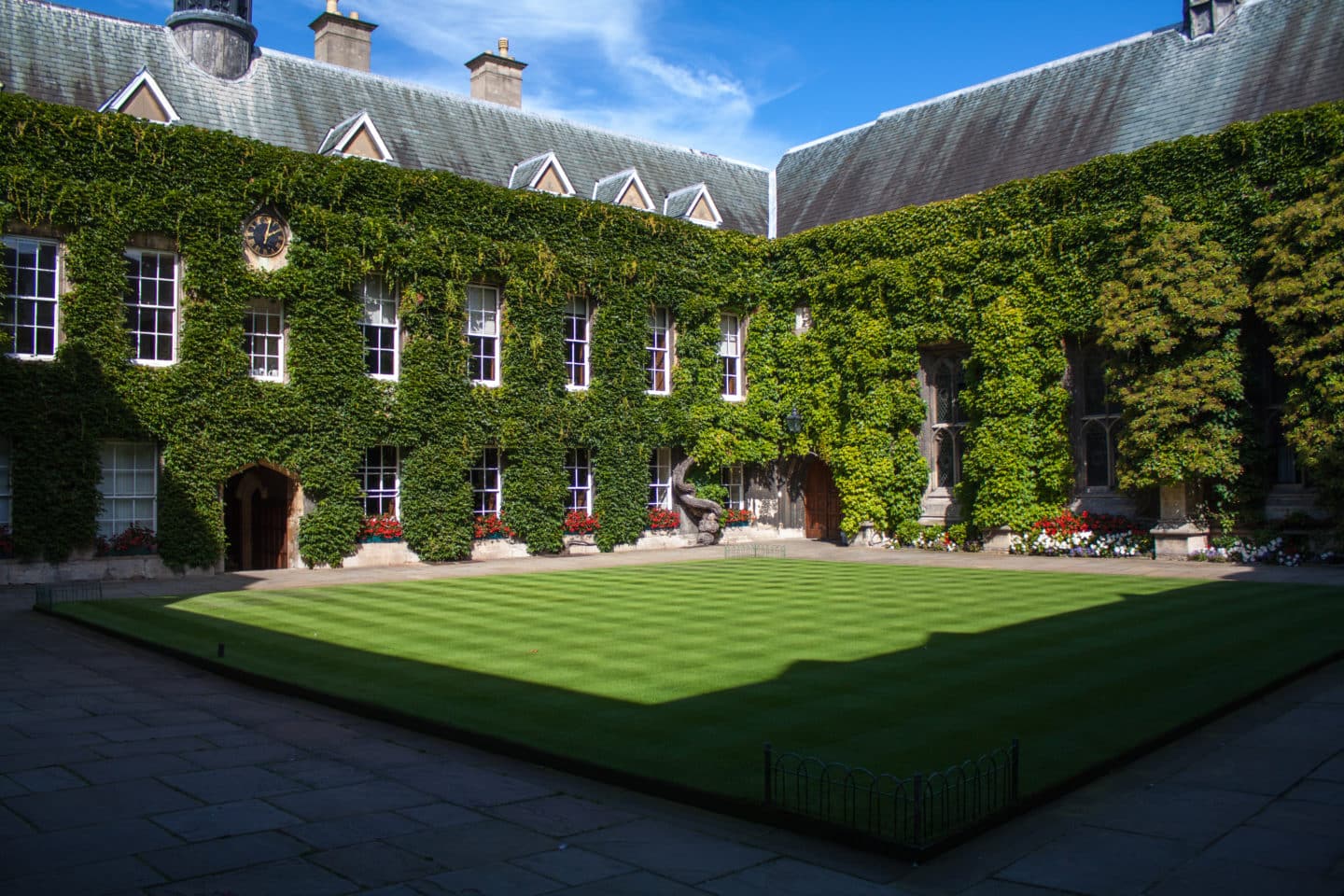 News
Successful alumni-student buddying scheme brings comfort during lockdown
1 Dec 2020
At the start of lockdown, Lincoln College launched a buddy scheme to match current students with alumni volunteers. We hoped that our alumni would be able to help current students with career advice and encouragement, and that the subsequent conversations and partnerships would provide comfort, reassurance, and friendship to both students and alumni.
We were delighted with the overwhelming response from our alumni community; within days we had heard from hundreds of alumni from around the world. In the end we had around 700 alumni volunteers and were able to match over 250 students. Some of the matches only spoke once, while others are still talking every couple of weeks and have plans to meet in person in the future.
Writing for the Oxford Student in an article entitled 'Finding Friendship In Lockdown: How My 83-Year-Old Pen Pal Brought Me Comfort', current Lincoln student Nupur Patel reflects on what the scheme has brought her:
"My self-confessed 'Lincoln Grandfather' still checks in on me; he offers me words of encouragement as I try to finish my DPhil this year and equally makes me feel incredibly lazy when he sends pictures of his most recent treks! We've never met in person and yet I feel so connected to him and his family. I enjoy hearing about how his children and grandchildren are doing, he still sends me extracts from the numerous projects that he juggles and I always come away from our discussions on current affairs with a more informed perspective. I look to his emails as a nice distraction from the stresses of my busy working day and he is a wonderful reminder that there are incredibly thoughtful people out there. I recognise that I'm lucky to have been given Christopher as a penpal and I'll never take for granted what this great friendship has offered me."
Thank you to all those who took part in this scheme.