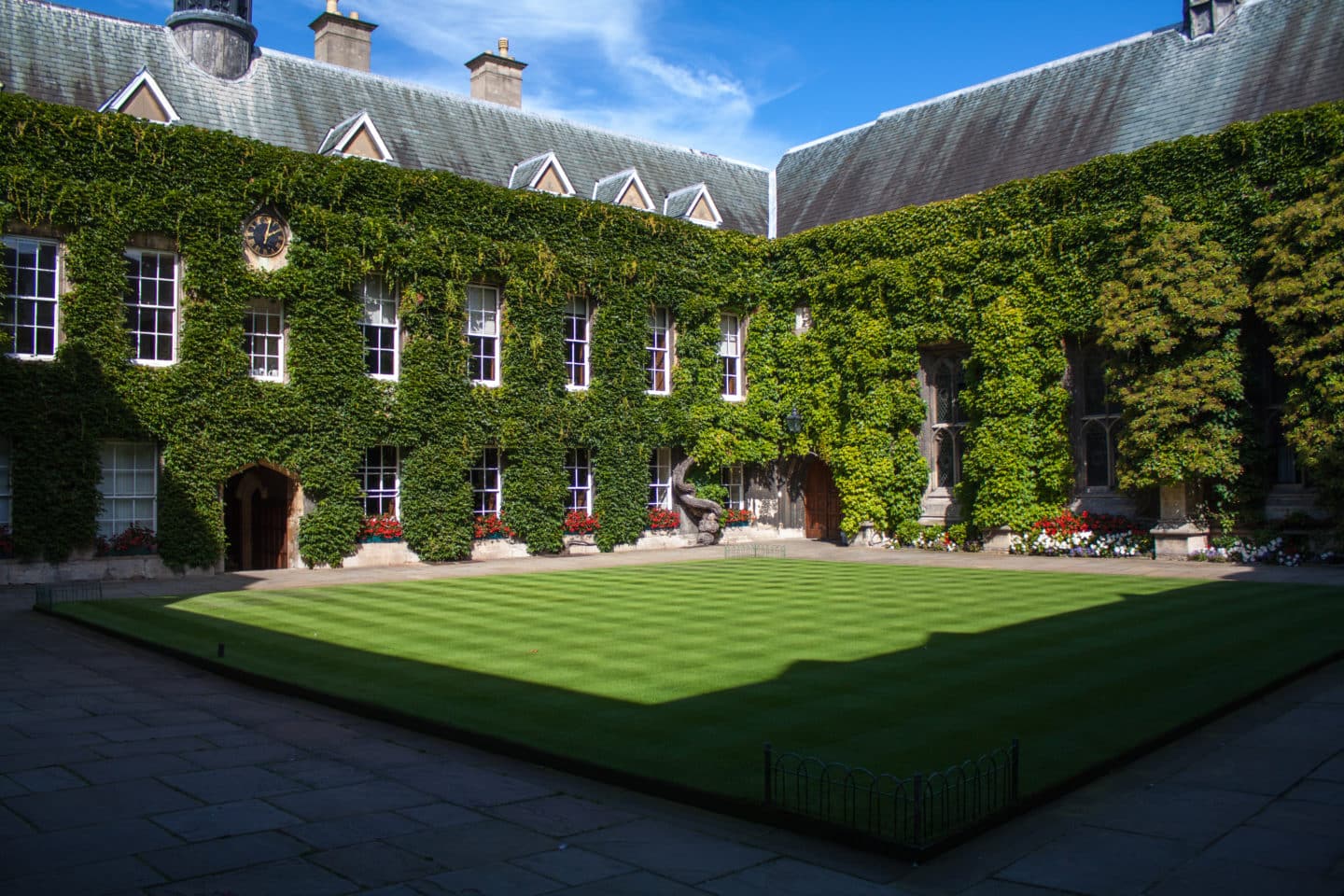 News
David Cornwell (19 October 1931 – 12 December 2020)
14 Dec 2020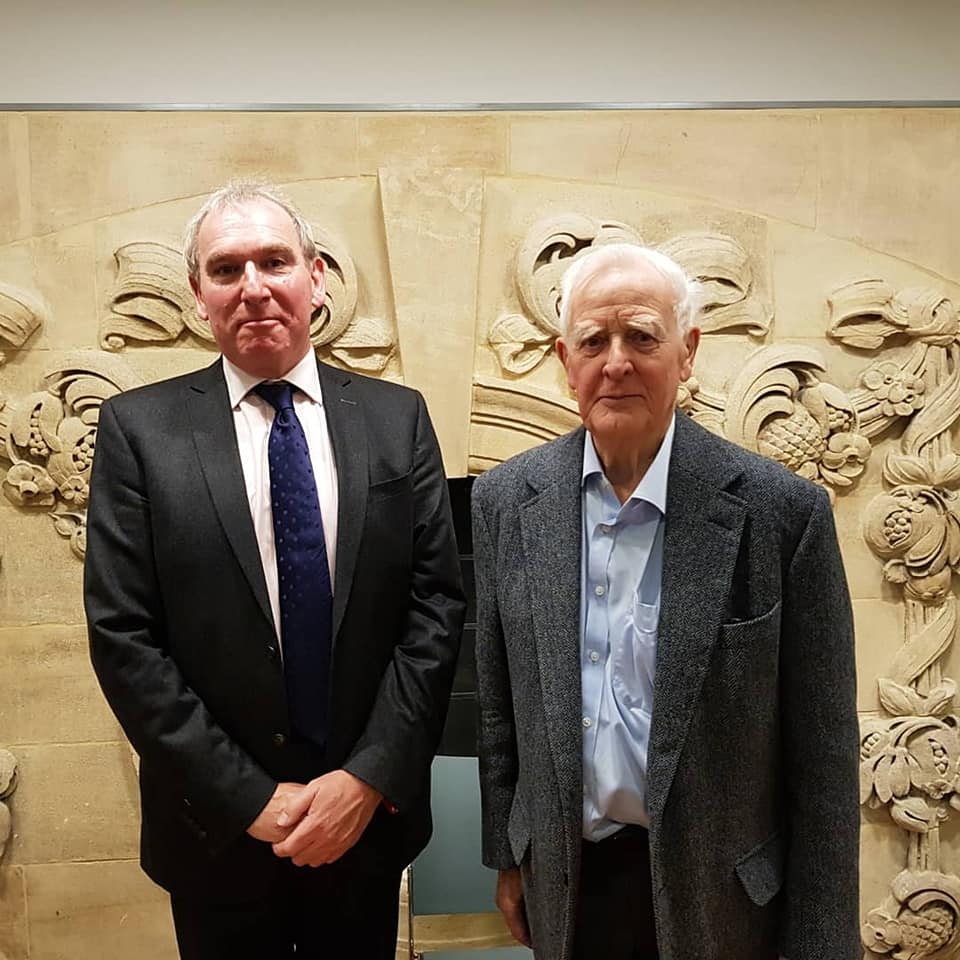 The news of the death last night at the age of 89 from pneumonia of David Cornwell (John le Carré) will come as a great sadness to many alumni who knew him, and to the College as a whole. He was one of our longest-serving Honorary Fellows (1984), a warm friend to Lincoln, and a generous donor. The College sends its deepest sympathies to his family, his wife, Jane, and his four sons.
David Cornwell came up to Lincoln to read Modern Languages in 1952, having already briefly attended the University of Bern and served in the Intelligence Corps in Austria. His links with the world of intelligence continued while he was an undergraduate, living in Chapel Quad. He interrupted his studies for a brief spell teaching at Edgarley Hall, Millfield's preparatory school, returned to Oxford and graduated in 1956 with a First. After a further spell of teaching, this time at Eton, he joined MI5, transferring after a few years to MI6, and began his career as a writer. From Call for the Dead (1961) to the excellent Agent Running in the Field (2019), he produced a series of twenty-five or so novels, including the sequence of books that tell the story of George Smiley. There was also much non-fiction, journalism, and autobiographical writing, including The Pigeon Tunnel: Stories from My Life (2016).
On the second page of The Pigeon Tunnel, David Cornwell refers to holidays walking in Switzerland during the summer with 'my wise Oxford mentor, Vivian Green, later Rector of Lincoln College, who gave me by his example the inner life of George Smiley'. Their paths had first crossed at Sherborne School, where the young pupil was unhappy; Green was the Chaplain and taught history there. They met again at Lincoln, where Green was Chaplain and History Fellow; a deep and enduring friendship developed. As Senior Tutor, Vivian Green encouraged the new Rector, Walter Oakeshott, to seek financial assistance for the undergraduate – he could not look to his family for this, since his father was chronically unreliable and, essentially, a con-man – and acted as a referee for him for the prep-school job. In the reference, Green referred to him as 'a most promising artist with a real gift for caricature'. Cornwell had contributed sketches to The Lincoln Imp and was paid £7 for the design of a book-jacket for Peggy Chambers's historical account of those who sought to improve the lot of young people, They Fought for Children (1956).
When David Cornwell paid his last visit to the College on 29 October 2019, he stood and spoke in the Oakeshott Room to a large audience of students and staff for about fifty minutes about his life, work, and views on current political and social developments. A further forty minutes were spent (still standing) answering questions and comments from his rapt audience, followed by another hour or so signing copies of his books and talking to a wide variety of people. He enjoyed contact with young people a great deal. We had been able to buy a rare copy of They Fought for Children with its dust-jacket intact; he was pleased to be reminded of its existence and kindly inscribed it to the College. Earlier, over tea, he had talked briefly of Vivian Green, and made the rather surprising admission that he had never really known what Vivian made of him.
Many will feel that David Cornwell's importance and reputation as a novelist will continue to grow. He was a great teller of stories, a considerable literary stylist, and essentially a moralist, with the rare ability to create whole fictional worlds, with their distinctive language, in which the reader implicitly believes. His attachment to Oxford – the University awarded him an Honorary DLitt in 2012 – was great, especially to Lincoln and to the Bodleian, where his papers have found a home. Generations of Lincoln students have benefited from his generosity. We shall miss him a great deal.
H.R. Woudhuysen
Rector