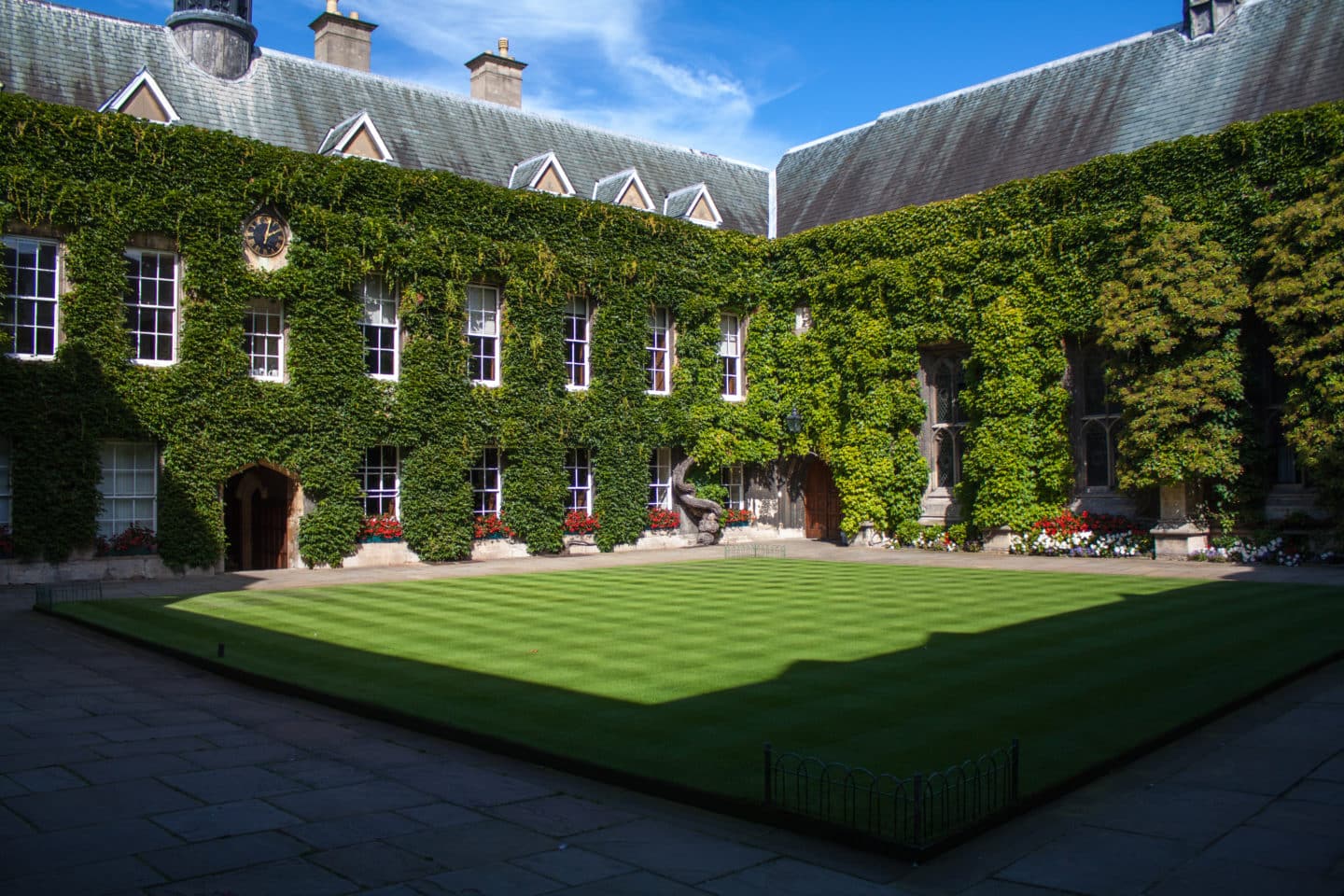 News
A new lawn for Front Quad
26 Apr 2021
The emerald chequerboard of the Front Quad lawn has for generations been a Lincoln icon, right up there with the Imp that presides over it. In 1998, the lawn and its then custodian, Head Gardener Peter Lawrance, were celebrated as a 'national treasure' in the pages of Country Life. Like so many 'traditions', the lawn is actually a fairly recent innovation, the quad having been hard-paved from 1427 until the late 1930s.  But it has ever since been a source of pride as well as fame far beyond Oxford. Nonetheless, years of soil compaction, fungal infection, and hotter and drier summers were beginning to take their toll. Then, during the first Covid lockdown in spring 2020, the coincidence of staff furlough and a severe spring drought finally stressed the lawn beyond its weak limits. But this spring, Head Gardener Aimee Irving-Bell oversaw works carried out by the expert lawn team from the University Parks Department to bring the sward back to its former glory. In just three days they stripped the old turf, removed skip-loads of roots that had crept in from the climbing plants on the surrounding walls, spread fine new soil, and then rolled out healthy new turf. Aimee and her assistant Simon Baker are now busy watering to ensure that the new lawn roots and begins to grow as it should, ready to give further generations of students and visitors a sparkling green welcome to Lincoln.
Professor Peter McCullough, Sohmer Fellow in English Renaissance Literature; Sub-Rector; Garden Master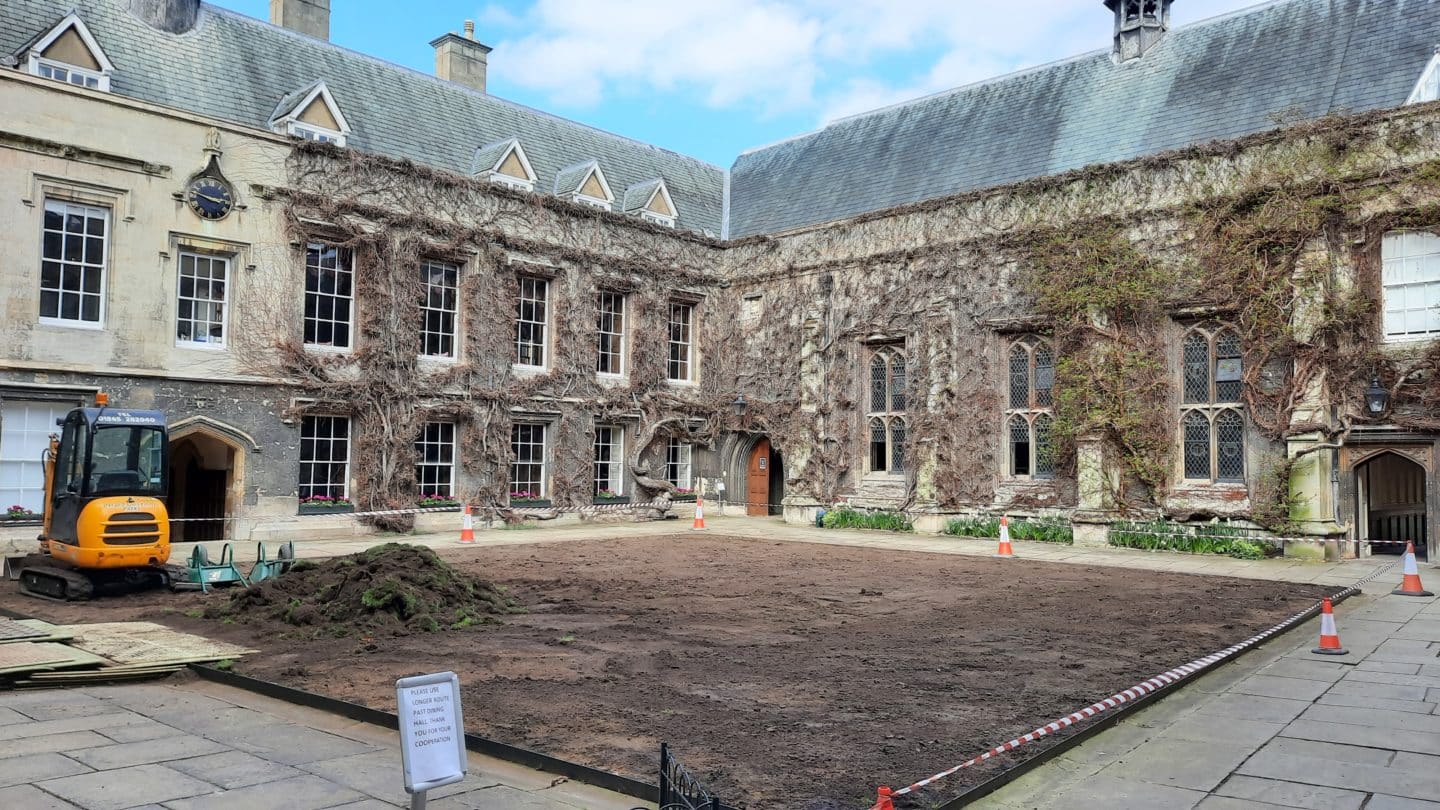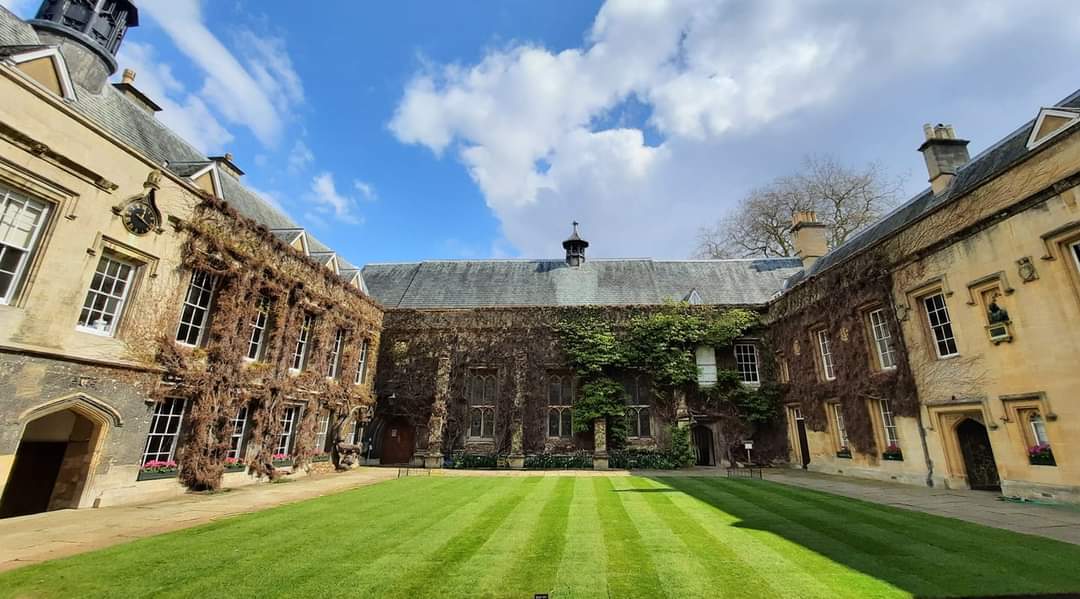 The old lawn is removed (left) and replaced with a healthy turf (right). Photos by Bob Weatherhead.