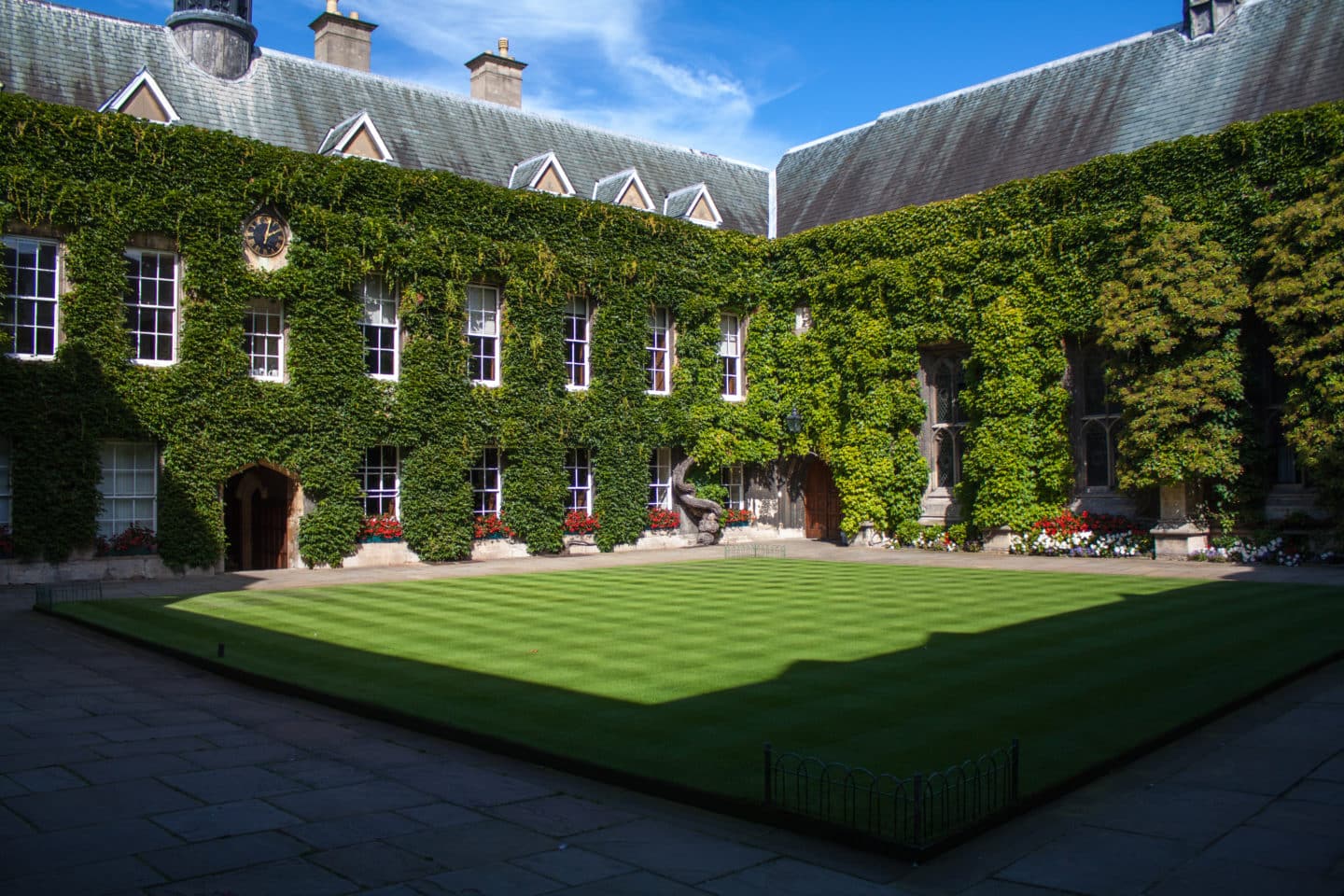 Apply to be a Lincoln College Interview Helper
Although for most of you the academic year has just begun, the Oxford admissions season is not that far away and we need to begin preparation. As in every year we need current Lincoln students to help the interview season run smoothly
Interviews will run online as they have the last two years, and we still need your help! We are looking for members of our JCR to act as Interview Helpers this December. You do not need to have experience; we like to have a varied group of helpers to support the candidates.
The application form is below the role description lower down on this page.
Applications are now closed and the deadline has passed. 
Your Role
§  Running and taking part in the Welcome Events on Zoom in conjunction with Access Officer:
a.       Presenting welcome material
b.       Presenting FAQ material
c.       Answering candidates' questions on interviews
§  Ushering candidates in to interviews on Teams (in pairs):
a.       Being the friendly greeter.
b.       Ascertaining technology working and talking through any technical issues with candidates.
c.       Alerting Admissions Teams to issues.
§  Representing the best of Lincoln College in a professional, reassuring, and discrete way.
Interview Helpers are essential to support a smooth interview process. We have lots of candidates having multiple interviews and supporting them all on MS Teams will get very busy. Furthermore,  as candidates will not be with us in person they will not have the chance to feel the welcoming atmosphere and ask their questions in the JCR. We want applicants to feel welcome and supported throughout their time with us, and as such will run Zoom drop-in Q&A webinars with Helpers.  You will also be required, working in pairs to 'meet' candidates in MS Teams in preparation for the start of their interviews. This is what is referred to as the ushering portion of the role and this will form the bulk of your role as an Interview Helper. It is very important to allow the candidates to settle their nerves and be assured the technology is working.
Your Commitment
Due to the online nature interviews this year being an Interview Helper requires a good internet connection and access to a computer (with webcam and microphone) and a discreet space (a space that is quite, and you can avoid being overheard). These are essential. You do not have to be resident in Oxford during admissions, however, if you are we will support you with accommodation as we would in a normal year. You should make very clear in your application where you intend to be for the duration of the role.
You will need to be available to take part in at least one Zoom livestream out of 1st and 8th of December, to ensure we have enough presenters. You also must be available for ushering candidates on 4th and 5th of December, this will be our peak interviewing days. That means you cannot be travelling on these days.
You should also be available for the majority of the rest of the interview period which runs until from Friday 15th December at least until 4pm. We may consider applicants that are only available for 9th week if the circumstances allow.
This role will require a flexible approach, to dates and times of shifts and technology. We will, of course, be considerate and mindful of hours worked and shift patterns.
By applying for this role, you are committing to be available for the duration of this period.
You will be required to complete the online safeguarding trading provided by the Oxfordshire Safeguarding Children Board. There is no cost for this and is not an onerous time commitment.
You will also need to attend a compulsory training session in 7th week for which you will be paid.
Pay and Particulars
The College pay the Real Living Wage. Hours of work calculated from the number of interviews ushered, plus webinar and training commitments.
After You Apply
Decisions will be communicated to applicants by email before the end of Thursday 9th November. Please note that being selected for this role is subject to a right to work check.
Informal questions regarding the role may be directed to the Access Officer, Andrew Miller (andrew.miller@lincoln.ox.ac.uk).