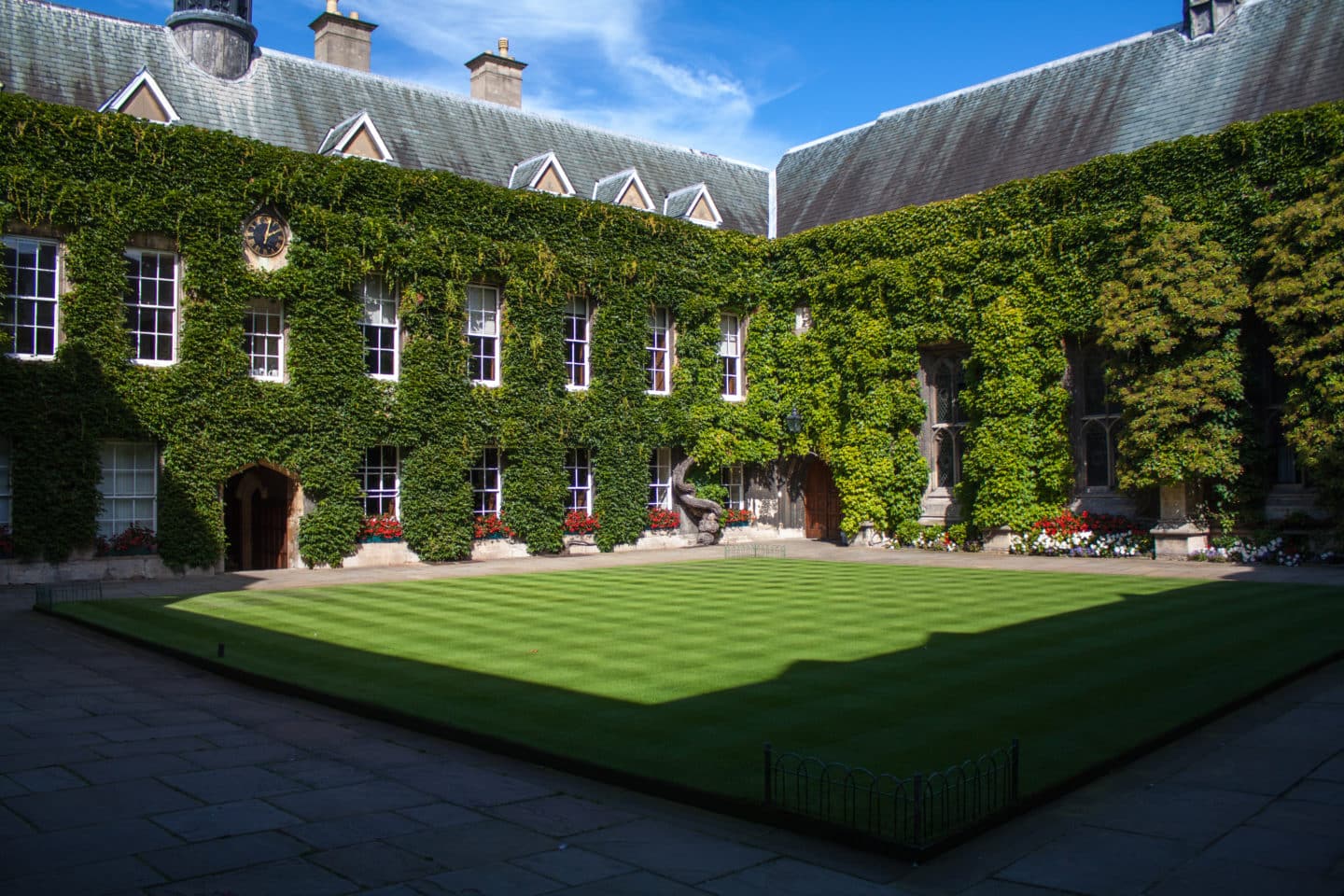 Blog
'Booking for Smoking Concerts Now': A Very Brief History of this Controversial Entertainment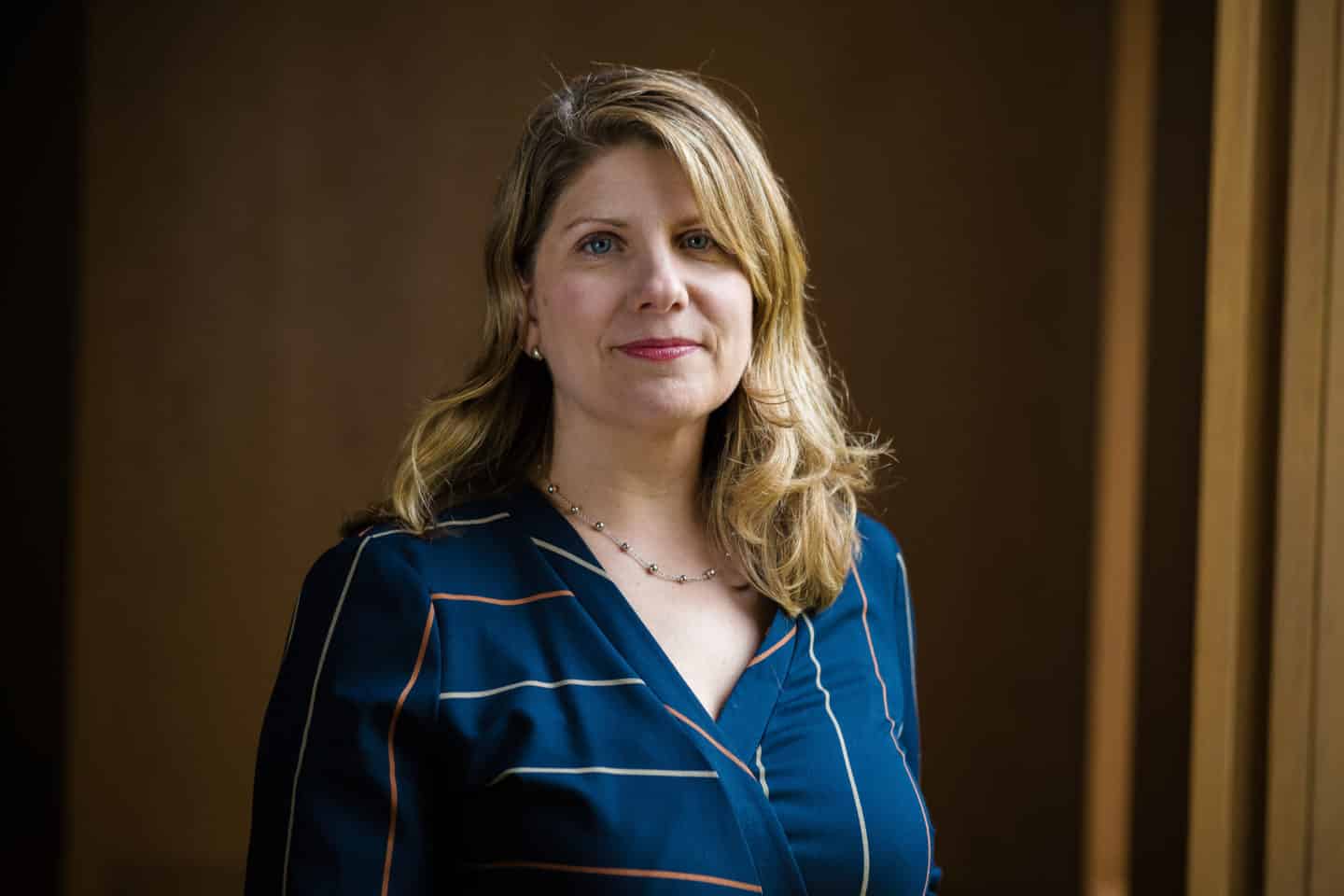 The title quotes P G Wodehouse, indicating that a man has recovered his health well enough to venture out and socialise again. I gave a short paper on the topic to the meeting of the Oxford, Cambridge, and London City Archivists' Group, hosted at Lincoln College on 21 September 2022.
I have been intrigued by the phenomenon of the Smoking Concert since I took up my post in College several years ago; they sound like a true anachronism, especially after the smoking ban in 2007. Having worked in local authority and business archives before Lincoln, I had not come across these events before. I looked at the small collections of programmes in our archive and the immediate archival neighbourhood: to Brasenose[1] and Jesus Colleges[2].
Since the 1890s, the JCR was responsible for arranging two College entertainments: the Junior Gaudy, and the Smoker. The latter was a less formal event, where the young men could relax and enjoy an evening of light entertainment while having a chance to smoke their pipe or cigarettes over a glass of something with their friends.
In other spheres, at these concerts, men could talk about politics and current events away from women. Social mores prevented most women from smoking in public, thus men were guaranteed a space where one presumes, they felt freer. Popular since the mid-Victorian era, my internet searches revealed that these concerts were put on in labour clubs, hotels, and ships, as well as in colleges. There appears to be no parallel 'Smokers' held in women's colleges.
This Lincoln College Smoking Concert Programme is from Tuesday, 5 December 1893. The committee is listed on the front and contains a Fellow of the College as its president. The back cover gives the ensemble list of an orchestra. So far, so respectable.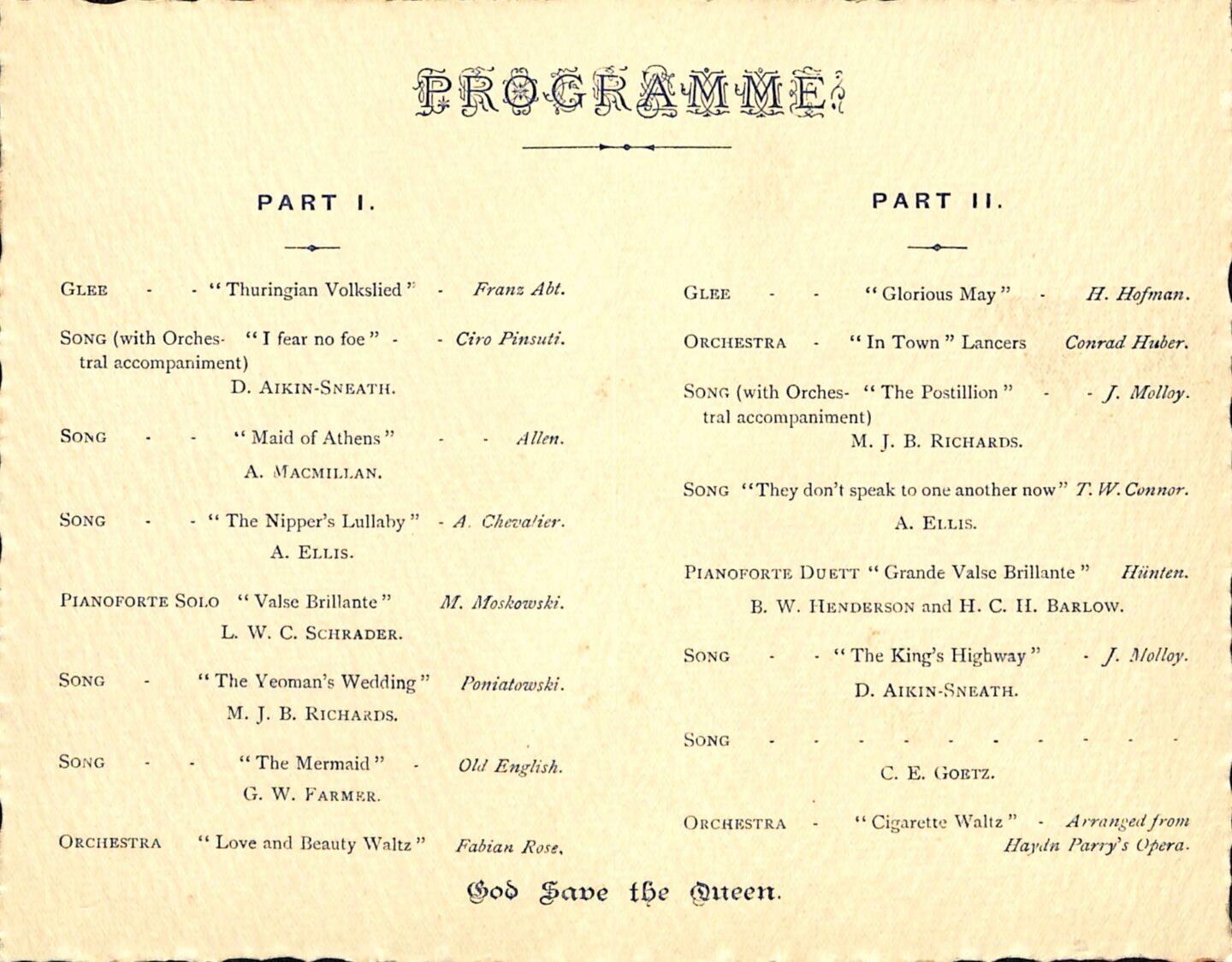 However, by March 1912, which is the second programme in our collection, these events in College seem to have taken a bawdier tone.  We can see here that the offering contains some sketches and a magic act interspersed with songs. Only one performer seems to be a Lincoln student, with the Quartet from Oriel.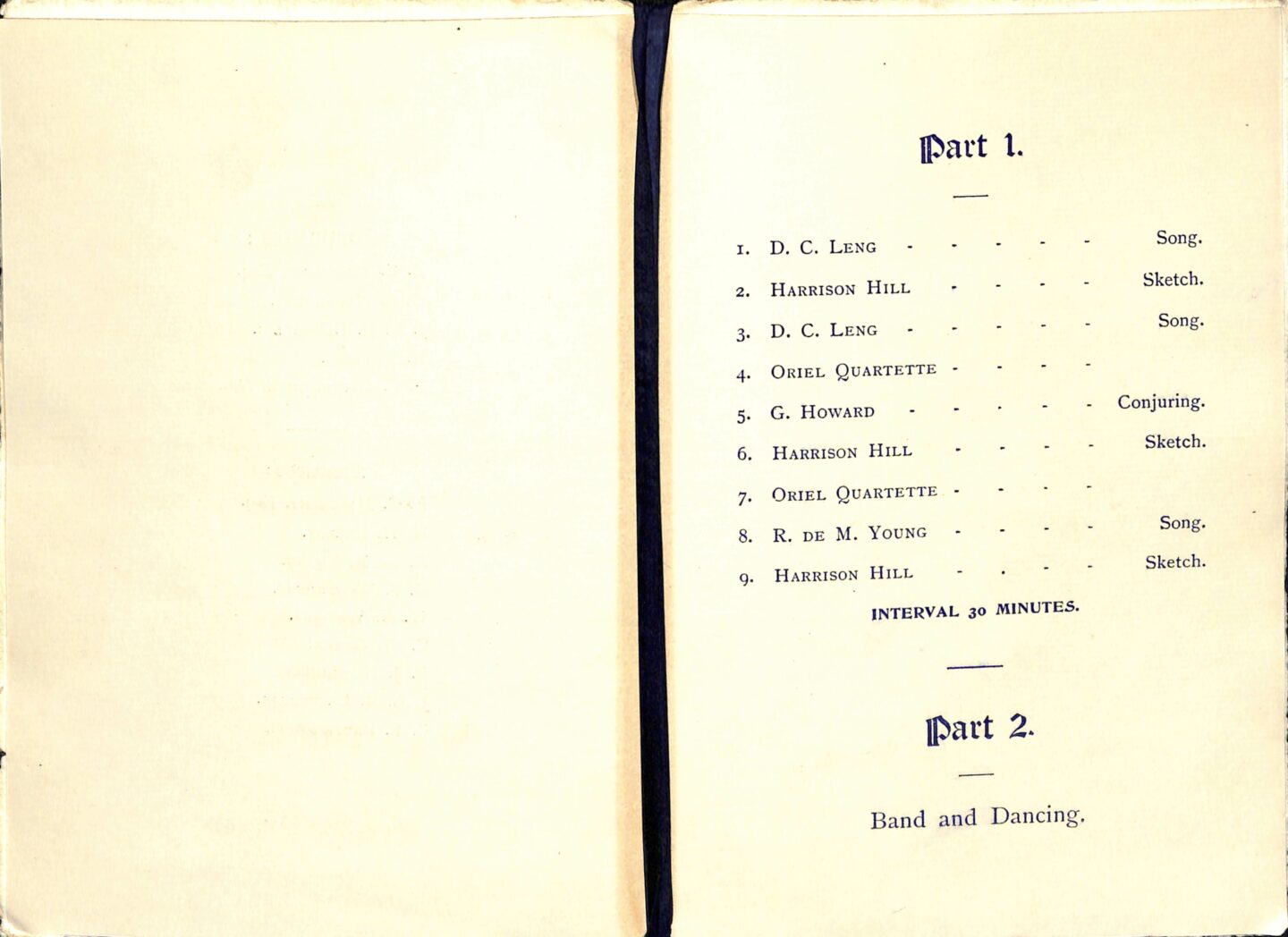 Former College Rector and historian Vivian H H Green notes in his 1979 College history, that when a Smoking Concert was proposed, 'The onset of which was dreaded by the governing body, which sought every opportunity to avoid permission for them to be held'. [3] The concerts seemed to be a trigger for bad behaviour both during and after the event. Not just limited to the Smoking Concerts, as Green notes, '"G is the Gaudy" rang a rhyme "when the College is wrecked; - or at least, that's what some people expect"'.
War necessitated a sharp halt to student life, but the Smoking Concerts were revived immediately after. Here we see a programme from 5 December 1919 , with some grim post-war humour in act number 4's 'Welcome Return' from a series of engagements, concluding at the No 39 Base Hospital, Le Havre. The programme notes 'dress optional' and advertises a 'De-Lousing Apparatus'.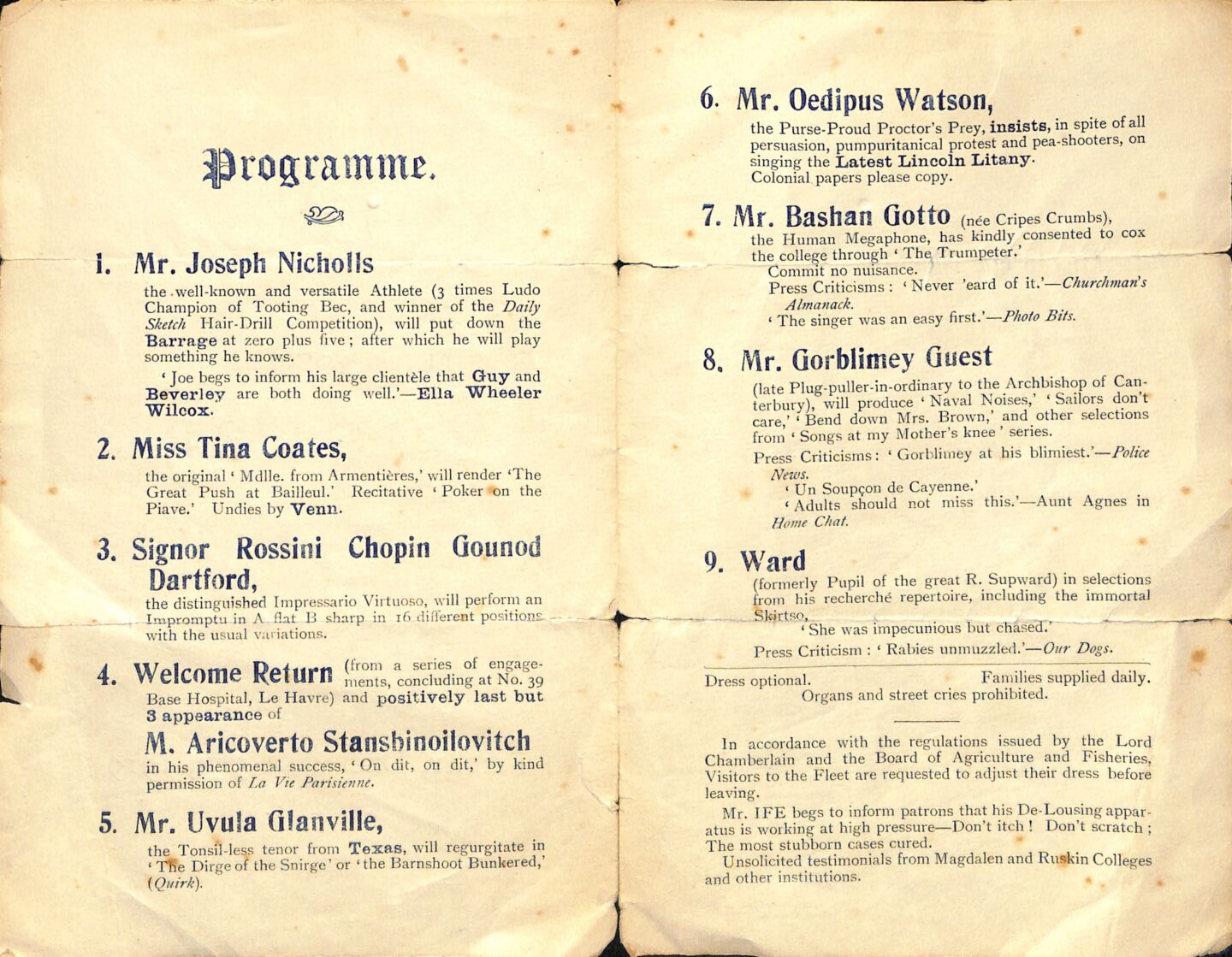 College orders record 'The "Don element" was not favourably inclined to the proposed Smoker because (1) The BNC incident, and (2) frivolity'. However, it seems that frivolity did prevail and the concert went ahead, with Mr Gorblimey Guest producing 'naval noises' and Mr Oedipus Watson singing the 'Latest Lincoln Litany'.

We get a glimpse of what the 'BNC Incident' might have been from Brasenose Old Member G B Grundy (matric 1888, later Tutor in Ancient History). He wrote in his 1946 book Fifty-Five Years at Oxford, that smoking concerts were far from innocent amusements: 'In actual fact these concerts meant great disorder in colleges, because a number of guests were invited, whose names were unknown to the college authorities and who turned the college into a bear garden the moment the concert was over, doing a lot of damage.'[4]
While BNC was loathed to continue theirs, Lincoln's Smokers endured throughout the 1920s and into the 1930s. Here we see a programme from 1922, where they were going for top 'frivolity'.  Was this a chance to see women perform, or were Miss Vera Vallance and Lady Salteen Epsom men in drag?  Act #2 on the programme, 'Ham and Beef', gives the spoof review from The Lancet: 'Had his adenoids been extracted when quite young, his voice would have been well worth hearing'. There is evidence of some American Rhodes Scholars in here, with the 'Pride of Princeton' performing 'unctuous uvulations'.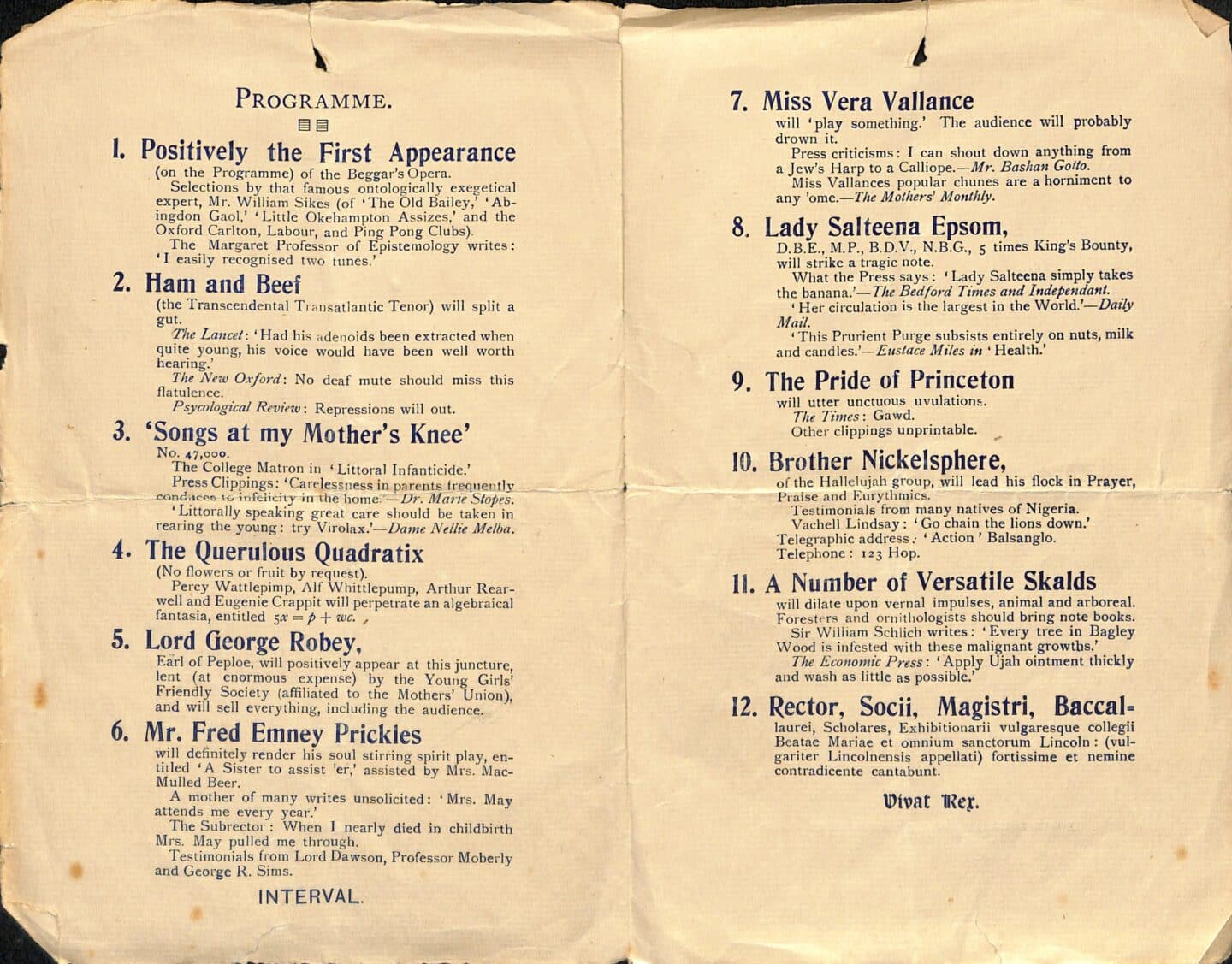 Sometimes it appeared that they brought performers in when the talents of the JCR themselves were exhausted. In 1924, a performance called 'Hot Muck' featured future actor Robert Speaight as the star turn. However, over at University College, homegrown talent included Paul Rubens, their member who conquered the Edwardian West End with his musicals.
The behaviour at the concerts further declined through the 1920s. College Orders of 3 February 1929 record that 'College would not allow a Smoker because of the vivid memory of the last one'. The Smokers seem to trickle on through the 1930s without leaving too much mark in the historical record.
However, Post-WW2, changes in society at large and professionalisation in college seem to put an end to this regular nightmare for the Governing Body. College took matters into its own hands and attempted to control the crowds, especially outside guests; the Bursar stipulated applications two weeks in advance.
The Smoking Concerts seem to have morphed into simply 'Concerts' or were perhaps discontinued altogether. We can see that this term card reflects a more serious offering than their pre-war contemporaries, from JRR Tolkien speaking about Anglo-Saxon Minstrels, to Lincoln's Egon Wellesz, musicologist and composer, giving an introduction to contemporary music. You can browse the small collection of Smokers and Concert programmes at https://archives.lincoln.ox.ac.uk/records/LC/S.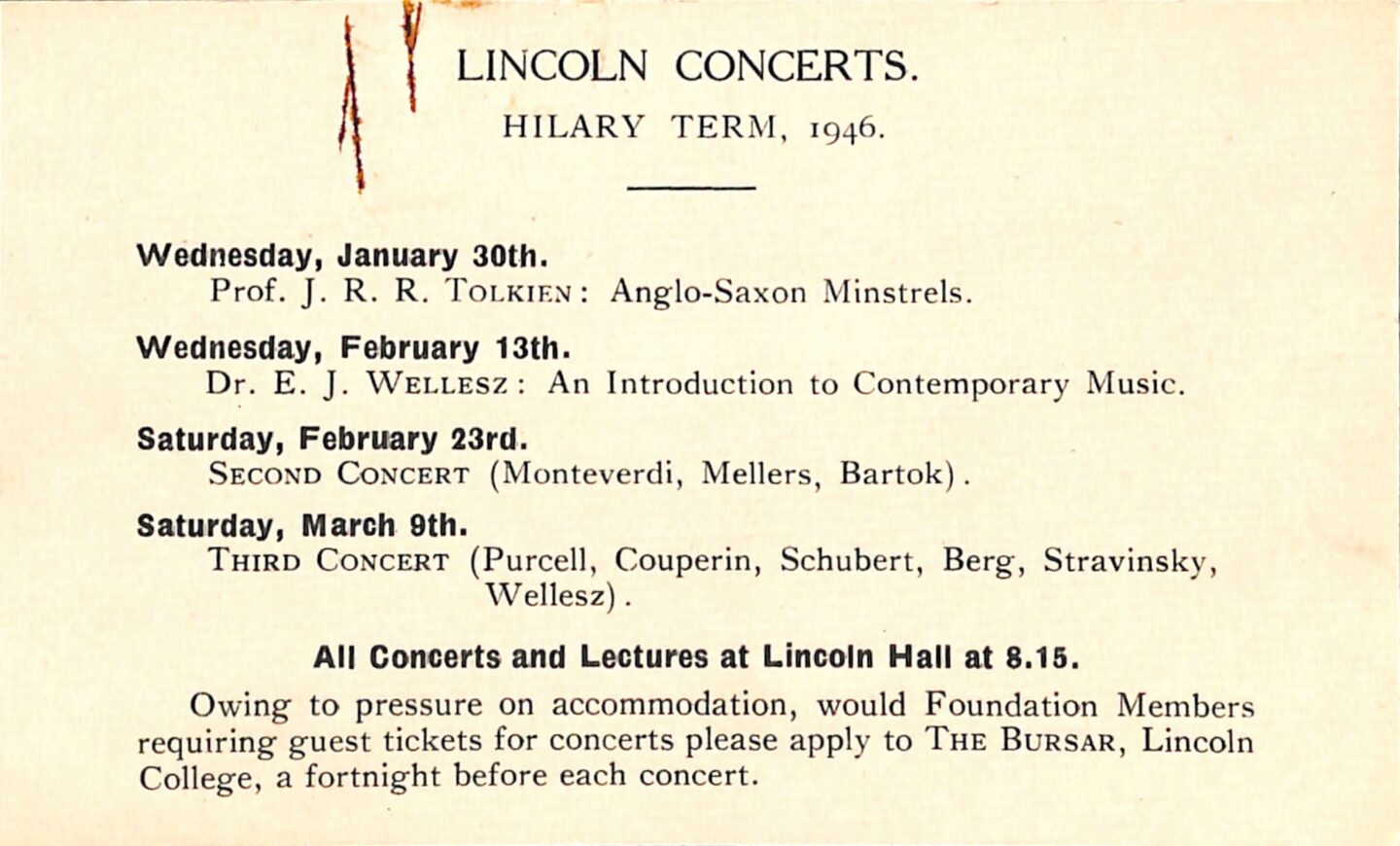 [1] Thank you to Annaliese Griffiss, Acting Archivist at Brasenose College, and to Dr Robin Darwall-Smith at Jesus College, for their assistance.
[2] The Jesus College Magazine in 1938 featured a cartoon with the strapline 'The Smoker as Seen through a Glass Darkly'; the magazine reports, 'This was the second year in succession when the experiment of a home-produced 'smoker' in place of the imported comedian and dance band of earlier times had been tried, and the measure of success was great enough to justify us in believing that this method of genuine College entertainment will become a regular tradition.'[1]
[3] The Commonwealth of Lincoln College 1427-1977 (Oxford University Press, 1979), p577.
[4] You can see several fine Brazen-nosed cartoons and read about Brasenose's 'Smokers', and more from Grundy here.