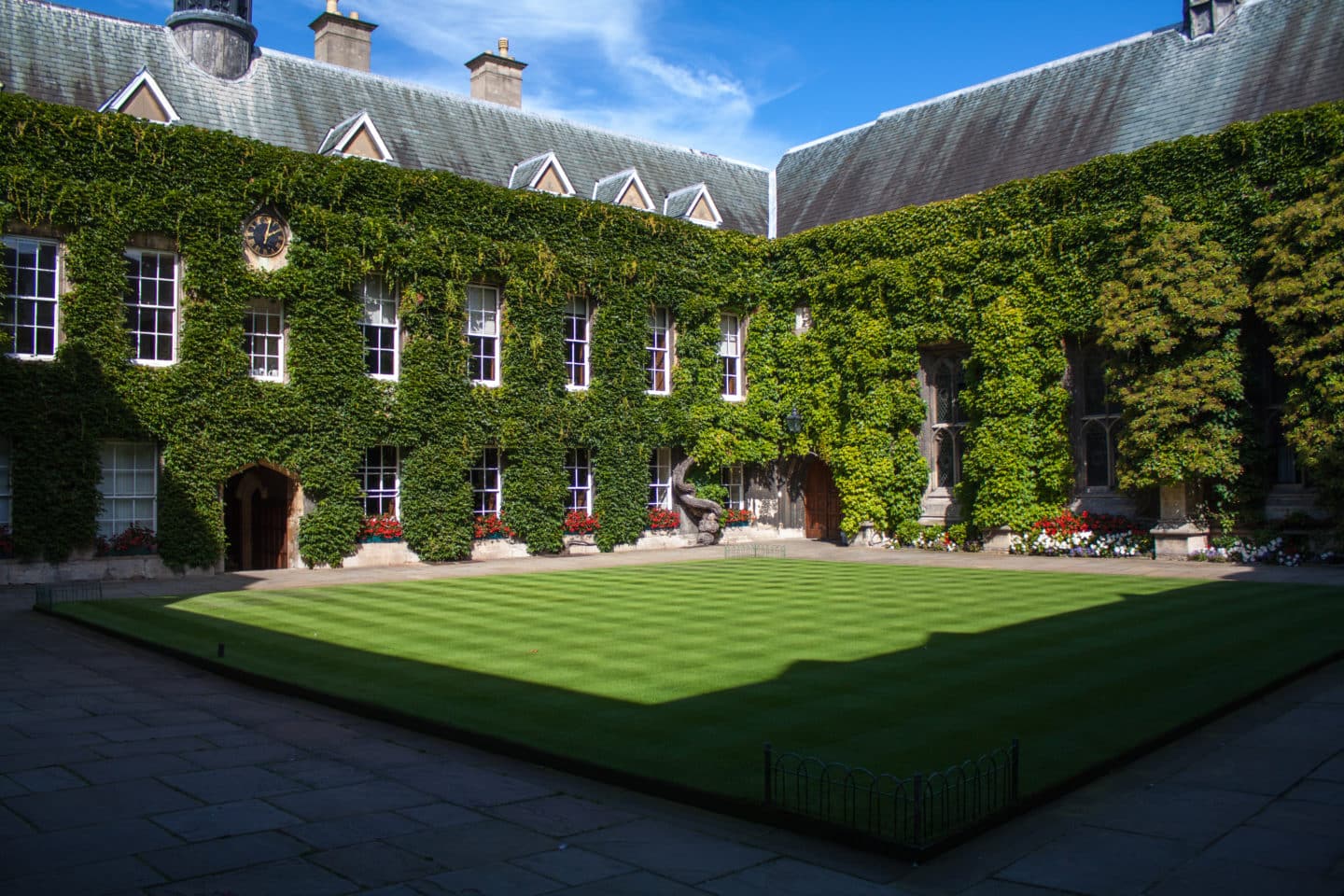 Blog
Meet our graduate scholars: Naomi Gibbs
Naomi Gibbs - Clarendon-Kingsgate Scholarship
My name is Naomi and I grew up in Northampton in the Midlands. I studied for my medical degree at Lincoln College, Oxford and Imperial College London, and became a fully qualified medical doctor in 2013. I joined the Royal College of Surgeons of England in 2015 and commenced higher surgical training in Trauma and Orthopaedic surgery in 2017. I was awarded a Clarendon-Kingsgate Scholarship to undertake a DPhil at Lincoln College and am now in my second year. This scholarship has enabled me to take time out of my surgical training to pursue my research interest, which centres on blood management in Trauma and Orthopaedic Surgery. In particular, my DPhil focuses on how to reduce blood loss during joint replacement surgery and how to optimise recovery from anaemia postoperatively. The aim of my research is help guide policy makers and clinicians in preventing blood transfusions, a scarce and expensive resource. The pandemic has certainly been a challenge to continuing my studies, but my supervisors have been wonderful in helping me to adapt my original DPhil plans to continue to meet my aims.
I have really enjoyed coming back to Lincoln, it is a fantastic college! There have been some brilliant changes since I was last here as an undergraduate, including upgrades to the Mitre accommodation, the MCR (graduate common room), and the Oakeshott lecture room. The MCR has changed significantly, it is a lovely place to relax, with seminar rooms close by and a well organised MCR committee of graduate students. Despite the pandemic, the virtual social events have been a welcome break and much fun. I particularly enjoyed the Christmas craft packages put together and delivered by the MCR, which included Christmas bauble making, hat decorating and Christmas origami along with all-important mulled wine and mince pies!
I can strongly recommend studying at Lincoln College and the College has a number of scholarship opportunities available. The scholarship interview process was competitive, and it was important to have a good understanding of the DPhil project plan, along with knowledge about how you were going to deliver the DPhil in three years. I was asked some highly technical statistical questions, but thankfully I was prepared from having spoken to peers who had been through the process the year before and with my supervisors. All in all, Lincoln College poses a fantastic opportunity to study research in your area of interest and has many scholarships to help aid students in the process, so don't delay – apply!
This post is the first in a series featuring current graduate scholarship holders at Lincoln College. For more information about graduate scholarships, please see this dedicated finance and funding page. The deadline for applications is 7 June 2021.