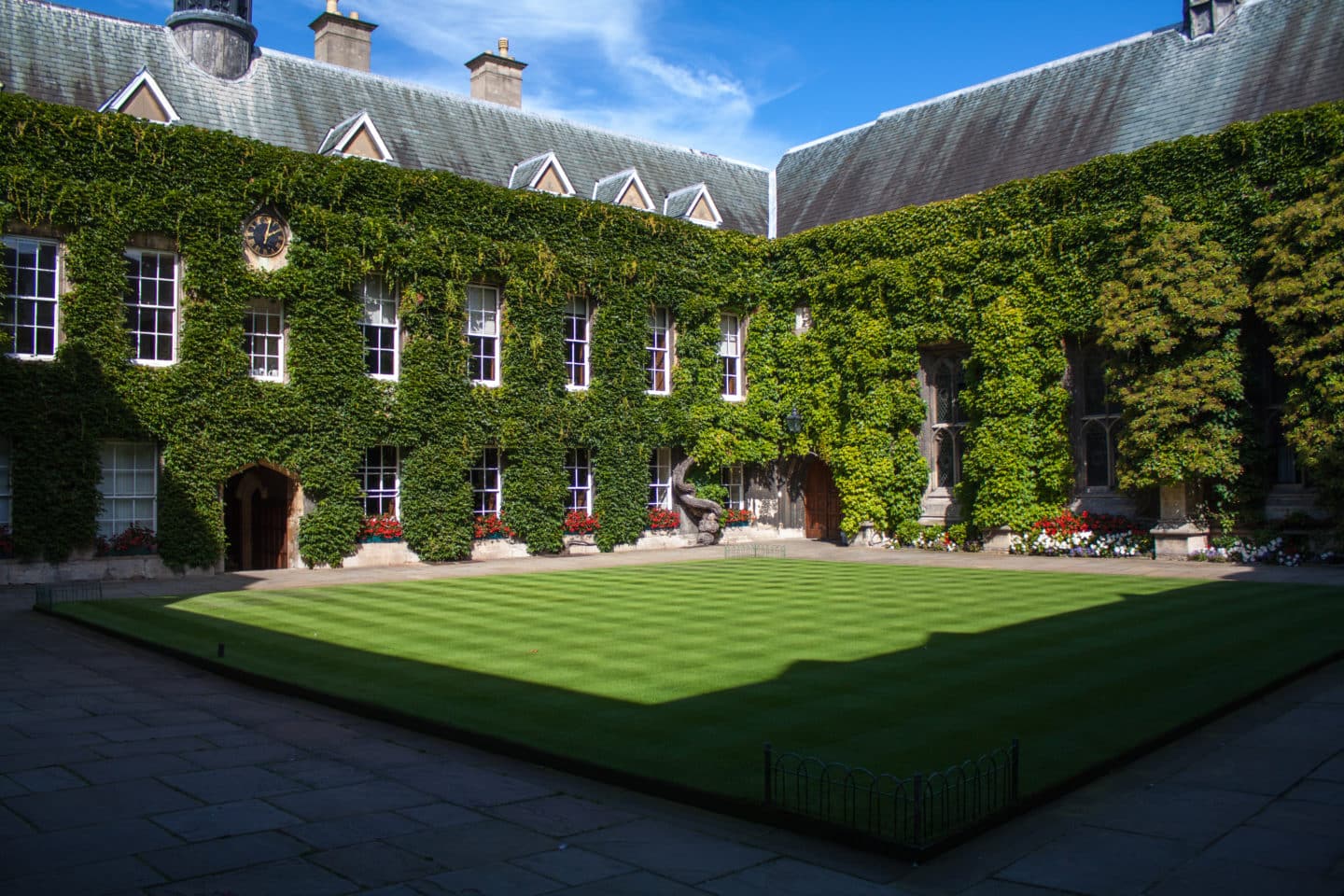 Blog
Meet our graduate scholars: Ben Wheadon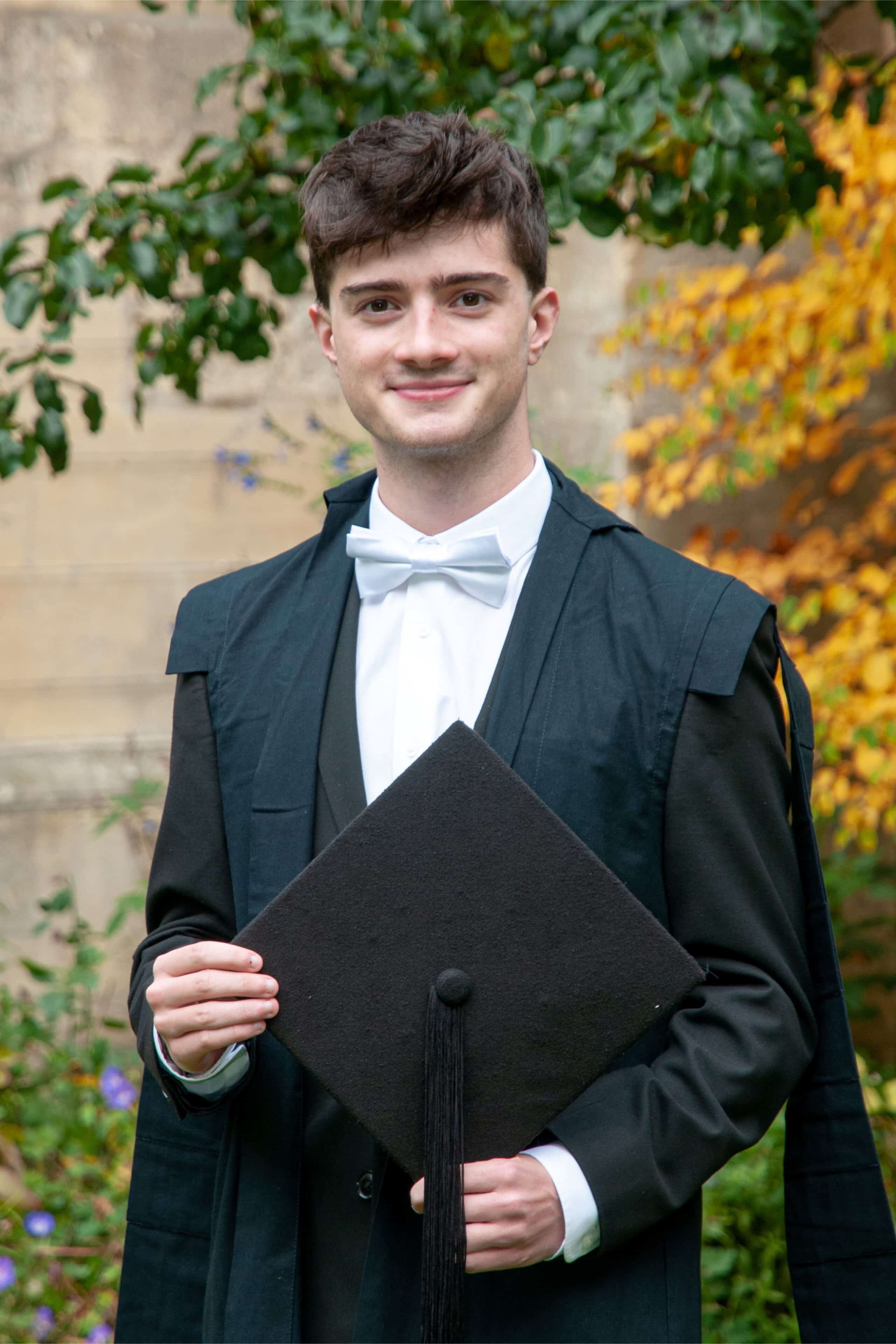 Ben Wheadon - Kenneth Sewards-Shaw Scholarship
My name is Ben Wheadon and I am a graduate student at Lincoln College. I'm from Cwmbran, South Wales, and this year I received the Kenneth Sewards-Shaw Scholarship to support my MSt in English & American Studies.
I graduated from King's College London (English BA) in 2020 after time spent studying abroad at the University of California, Berkeley, and I moved to Lincoln College excited to progress as an academic. My work mainly focuses on the representation of marginalised songwriters in literary academia, interested most of all in modern African American political lyricism and radical, feminist and LGBTQ+ voices in early punk rock.
Initially I was hesitant to move to this university. Concerned over reports about Oxford's admission biases against non-white students, I was both unsure about the environment I would be joining and apprehensive about contributing to the problem by accepting a place here. After looking into Lincoln College, however, I was happy to find a community dedicated to making Oxford better, but one that recognised how much the College itself needs to improve. After some time, I was convinced that students can come to Lincoln and meaningfully shape the discussions being had, and so I accepted my place in the hope that my time could be spent productively working towards some small amount of change.
I am happy to say to postgraduate applicants that Lincoln offers a space genuinely invested in making the university a more open, inclusive and fairer place. In being awarded the Kenneth Sewards-Shaw Scholarship, I noticed the first indication of the College's priorities. Knowing that my research interests directly engaged with some of the institutional biases that Oxford helped formalise, being accepted for a scholarship showed to me that this is a college interested in progressivism and that its students are encouraged to lead difficult discussions about Britain, academia and the university itself.
The scholarship lifted the financial strain of a postgraduate degree a lot for me, but it's important to know that Lincoln's scholarships don't just offer financial assistance, they also provide invaluable opportunities and a validation of your hard work and research. Recipients of the Kenneth Sewards-Shaw Scholarship like myself are invited to present an original paper each Summer, and so in taking that opportunity to discuss voices usually under-represented in these conversations, through Lincoln's scholarship I am looking forward to dedicating an extended presentation on literary voices that are often overlooked.
Additionally, through Lincoln I was introduced to Uncomfortable Oxford, a forward-thinking student enterprise dedicated to addressing Oxford's colonial legacy, and I am happy to have become involved with it as a member (and podcast editor) this year. Also, taking the chance to chair this year's 'Lincoln Leads in Philosophy' panel, the College provided me with a chance to lead a valuable debate on governmental restitution, and to platform colonial reparations at the centre of an event facilitated by Lincoln College.
In using my time at Oxford in this way, I hope that I am using my position within this institution meaningfully, and I am happy to say that the College has always seemed engaged in providing me the space to do so. Prospective students should absolutely apply to Lincoln. As a small, close-knit college in the heart of the city, the College has proved a genuinely positive environment to be a part of, even in the unprecedented circumstances of the last year, and with more scholarships than many colleges can offer, it's a place that's really determined to help you come and contribute.
This is one of a series of blog posts featuring current graduate scholarship holders at Lincoln College. For more information about graduate scholarships, please see this dedicated finance and funding page. The deadline for applications is 7 June 2021.