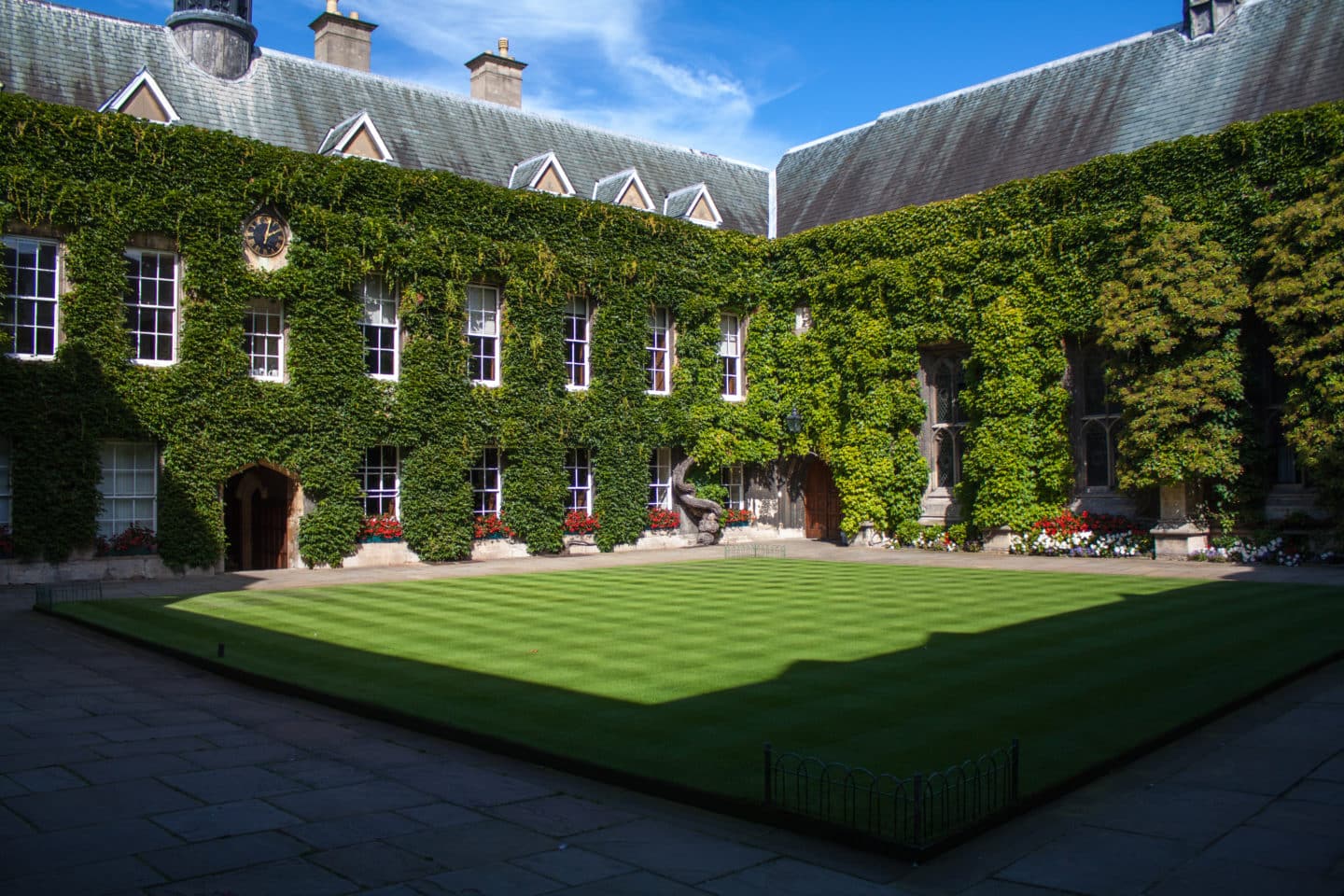 Blog
Head Gardener's Blog, October 2023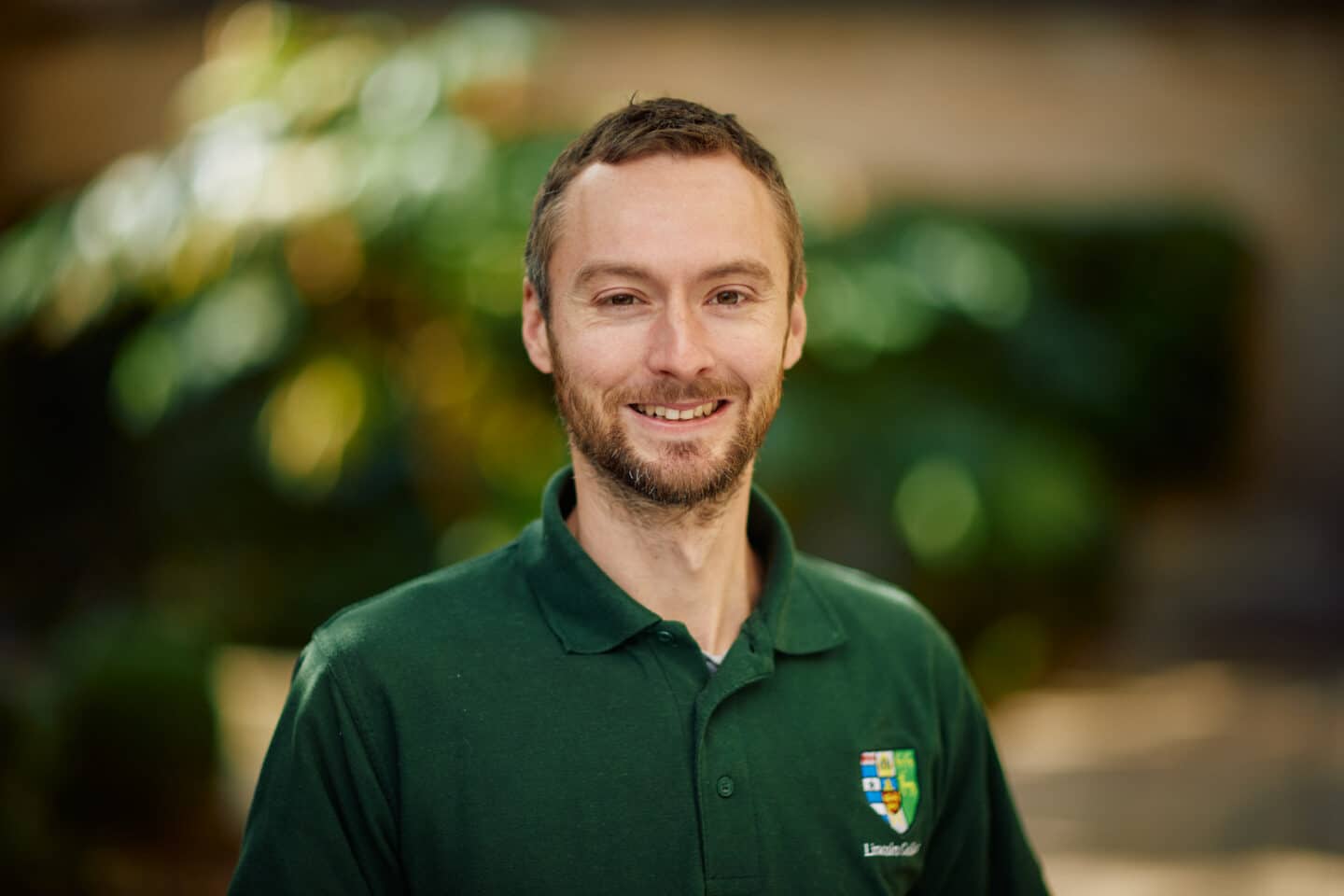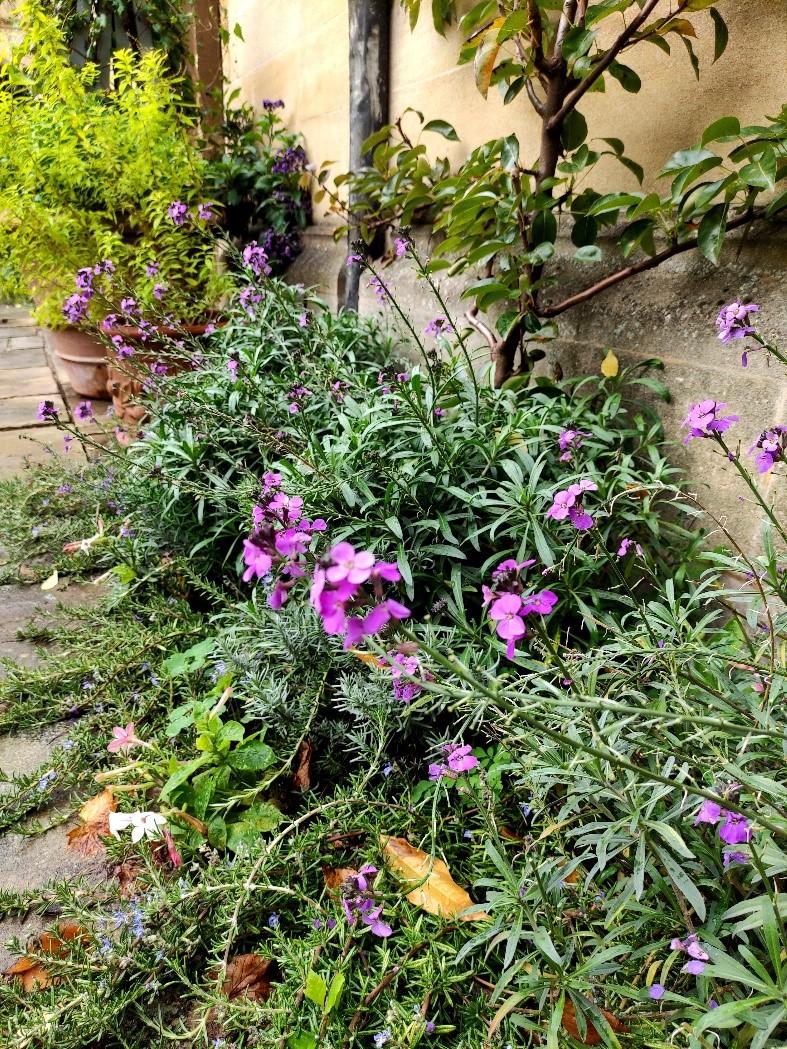 It's that time of year again when the days are getting shorter and the Front Quad begins to transform to ruby red. For this post, though, I would like to look back at the gardens over summer and share some of what we achieved.
In early spring I planted a variety of Mediterranean herbs and other drought tolerant plants under the pear espaliers. This has been very successful, with my personal highlights being the Erysimum 'Boules Mauve' (as shown on the left here) which has flowered continuously since May and the creeping rosemary 'Riveria' which spills over the paving, softening the divide between hard and soft landscaping. These small areas of underplanting have also been rich with pollinators which is good for increasing biodiversity and also assists in pollinating the pear blossom which gives a better yield of fruit. A wonderful example of synergy in nature!
Chapel Quad provides ample opportunities for planting in containers. Throughout spring our polytunnel was a hive of activity growing all these plants, mostly from seed and tubers. Pictured are some of the containers from Chapel Quad this summer.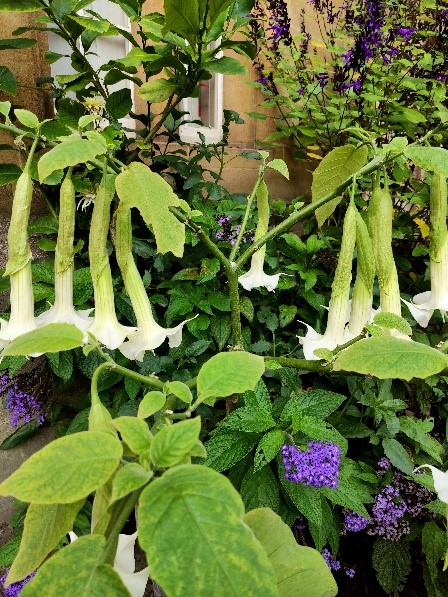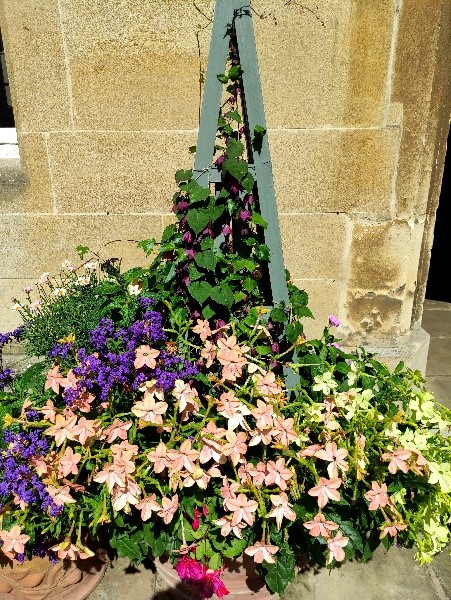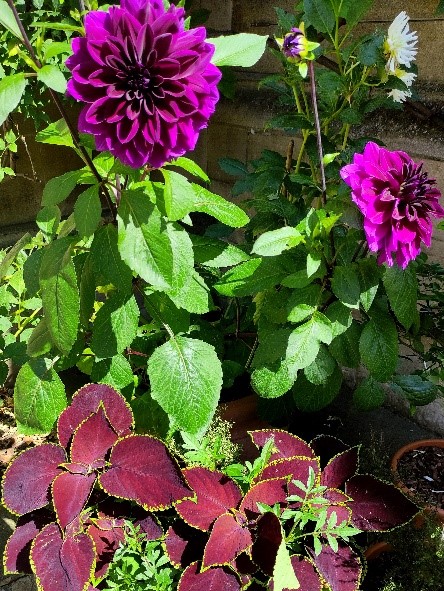 The Rector's Garden was a sea of blooms, and probably none more striking than Rose 'Gertrude Jekyll' , perhaps a little too pink for some tastes but undeniably eye catching and wonderfully scented. I have also recently introduced a number of Cotinus 'Royal Purple' to the back of the border, which as well as providing excellent autumn interest, the rich purple foliage will contrast well against the sandstone of the Chapel's south elevation.
Now is an excellent time to be dividing hardy herbaceous perennials, such as Geranium, Astrantia and Persicaria. Over time these plants can become quite 'thuggish' and spread. By lifting, dividing and replanting these clumps into smaller plants, they can be kept under control, rejuvenate older plants and allow new clumps to be planted in other parts of the garden.