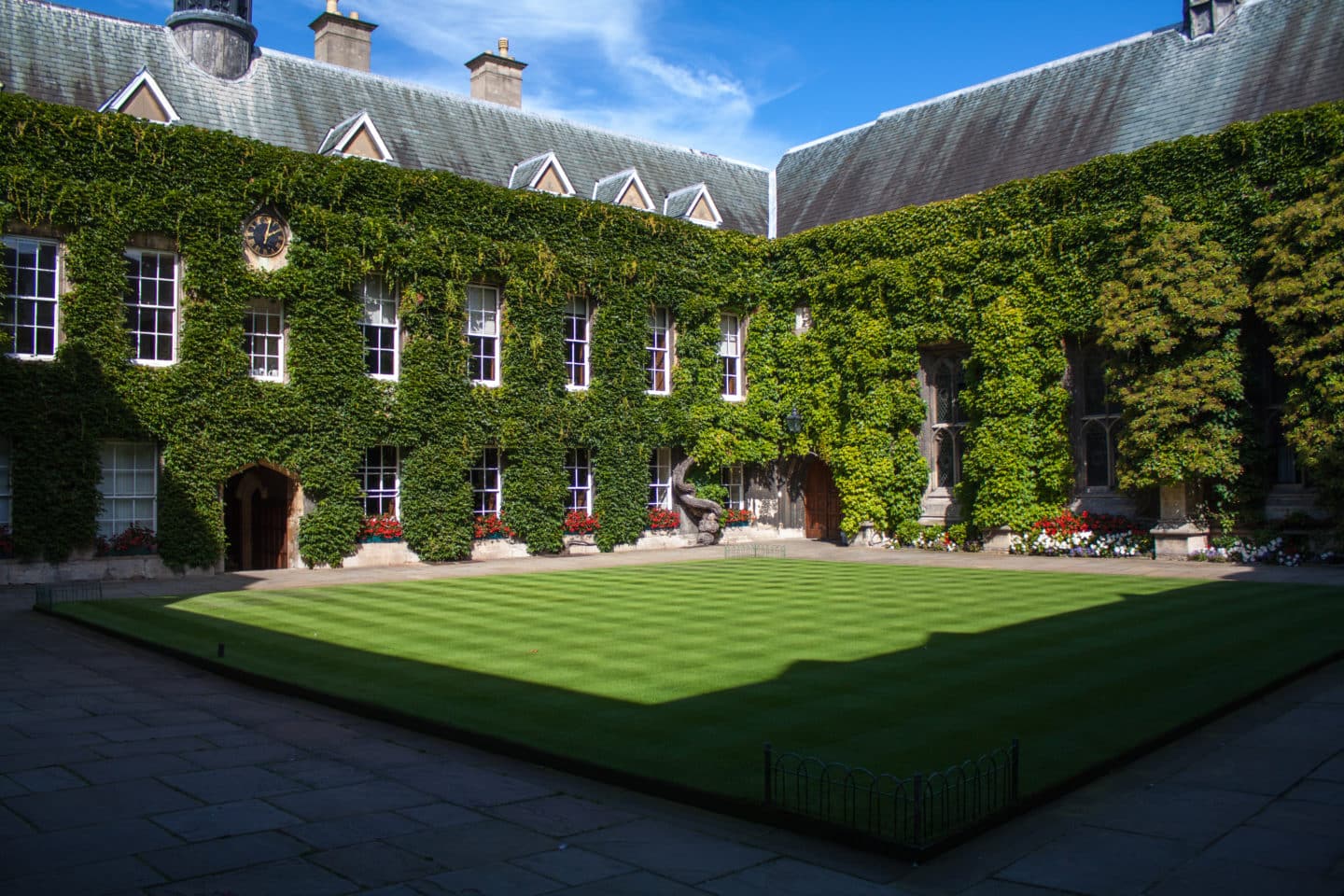 Blog
Gardening during lockdown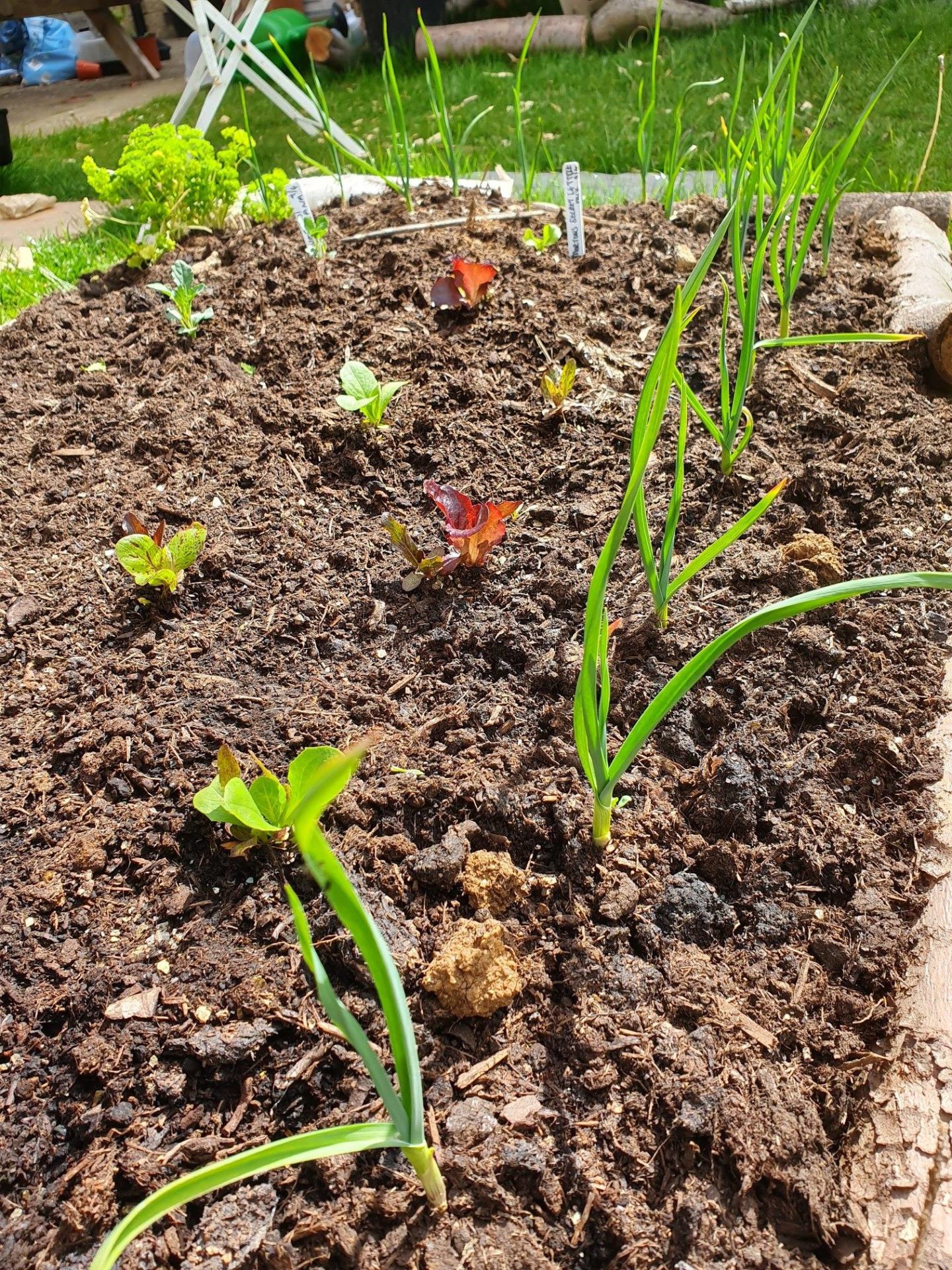 I have been transforming my garden at home. Although about 60% of my garden is a workshop, and about half the remaining 40% is a temporary tortoise enclosure for the College tortoise, Tortilla, I have managed to fit in two separate veggie beds. I have created an entire perimeter of shallots and garlic as a defence tactic. The strong smelling plants are supposed to hide the small or more tastier offerings, like young peas and lettuces, so they don't get eaten. It seems to be working so far!
People often ask me what veggies they should grow in their garden. The most important answer to this is 'things you will eat!'. The next thing to consider is what is either more expensive or more difficult to get in shops. You will find it hard to get very young runner beans, but these are absolutely delicious and far superior than the larger stringier ones found at supermarkets. My Thai basil, which can only be bought from one supermarket, is being grown under a small light panel in my workshop along with some chillies. My veggie garden is based around my favourite Thai stir-fry dish! The final point to consider is what you can actually grow in your garden. I live in Stonesfield which lives up to its name. Making the garden beds was hard work with the huge amount of rocks I pulled out the garden and the rest being a heavy clay. Growing carrots in a garden like this is futile. So if I wanted to grow them I would have to use tall grow bags filled with a 50/50 mix of compost and sand.
I am sure many of you will have much more than a veggie patch to deal with at the moment. At this time the best thing to do is give your plants a good feed to get the most out of the flowers. It will help them grow bigger and last longer. At Lincoln we use an organic fish blood and bone mixture. Sprinkling a handful of this around your shrubs and lightly forking into the soil will keep them going all summer.
This is also the time to prune some of the early flowering shrubs, as well as getting later flowering plants (chaenomeles, forsythia, penstemon and weigela) and mid-summer flowering shrubs (fuchsias, cotinus, buddleia, spireas, and ornamental grasses) pruned back ready for new growth. Tender plants that have been looking a little ragged over winter are best pruned when the chance of frost has passed (think of things more suited to a Mediterranean climate like lavender and cistus plants). It is also the time to start dividing up over-sized patches of perennials that are coming back to life. Keep up watering regimes early in the morning or late at night to keep newly planted, transplanted, or hard pruned plants happy when it is a little bit dry at the moment. It will help establish a good root system that will make the dryer summers easier to survive.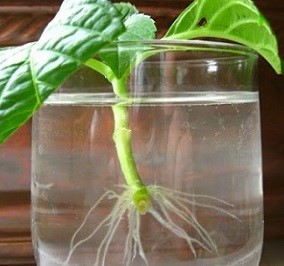 Another fun project, which kids really love, is to take cuttings from new growth. Although some need a bit more specialist care, many plants easily root in just a glass of water! Mint is especially good at this, as are fuchsias, but it is worth experimenting with any cuttings you get. Cut a new shoot about 3-4" long, remove all but the top two leaves (trim these in half if they are huge leaves), and pop in either a glass of water, or in a small pot of compost, or both if you are feeling experimental! It helps to keep them in a light and humid place. If you have not got a small propagator with a lid, a clear plastic bag will do just fine.