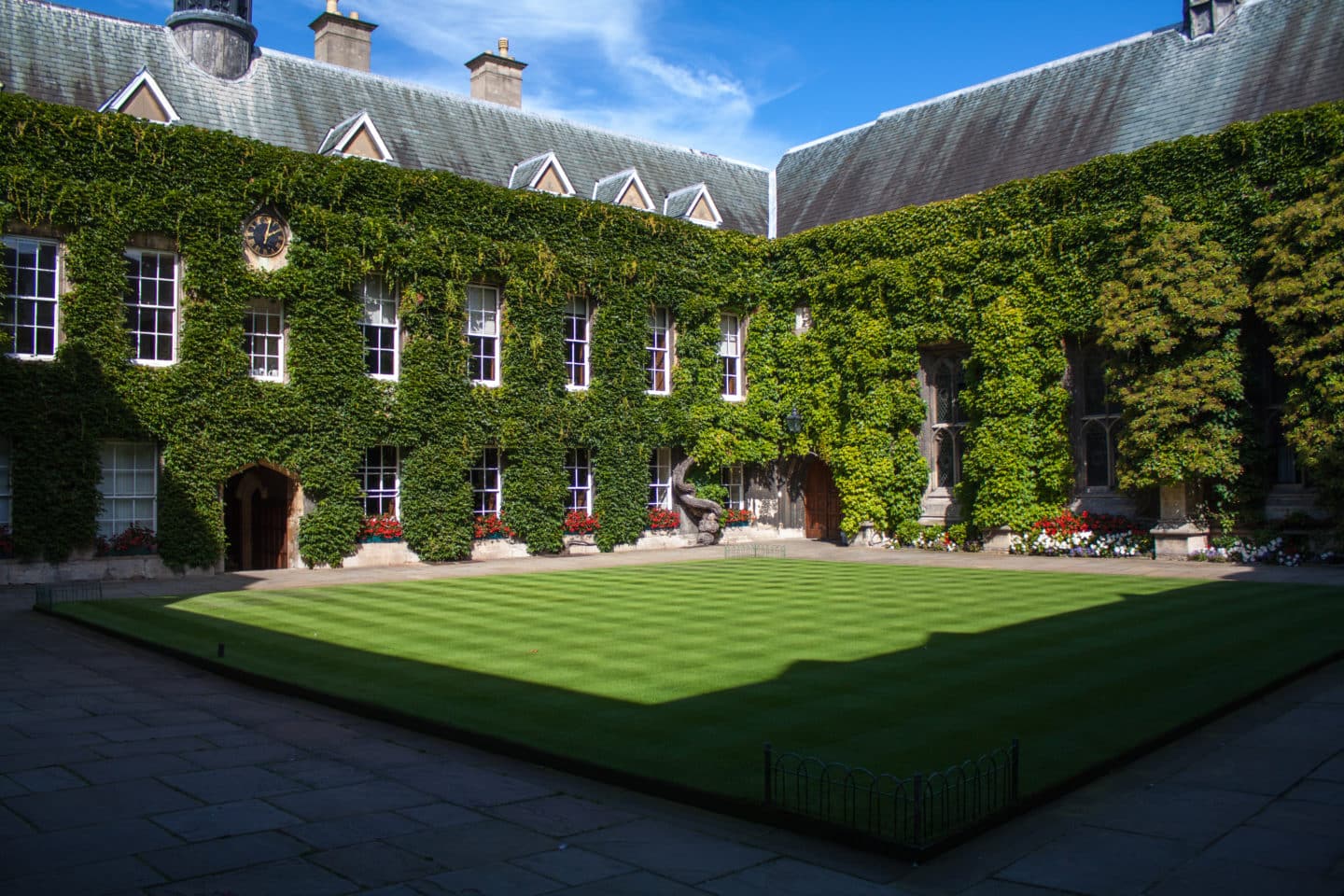 Blog
Gardeners' World - Autumn 2022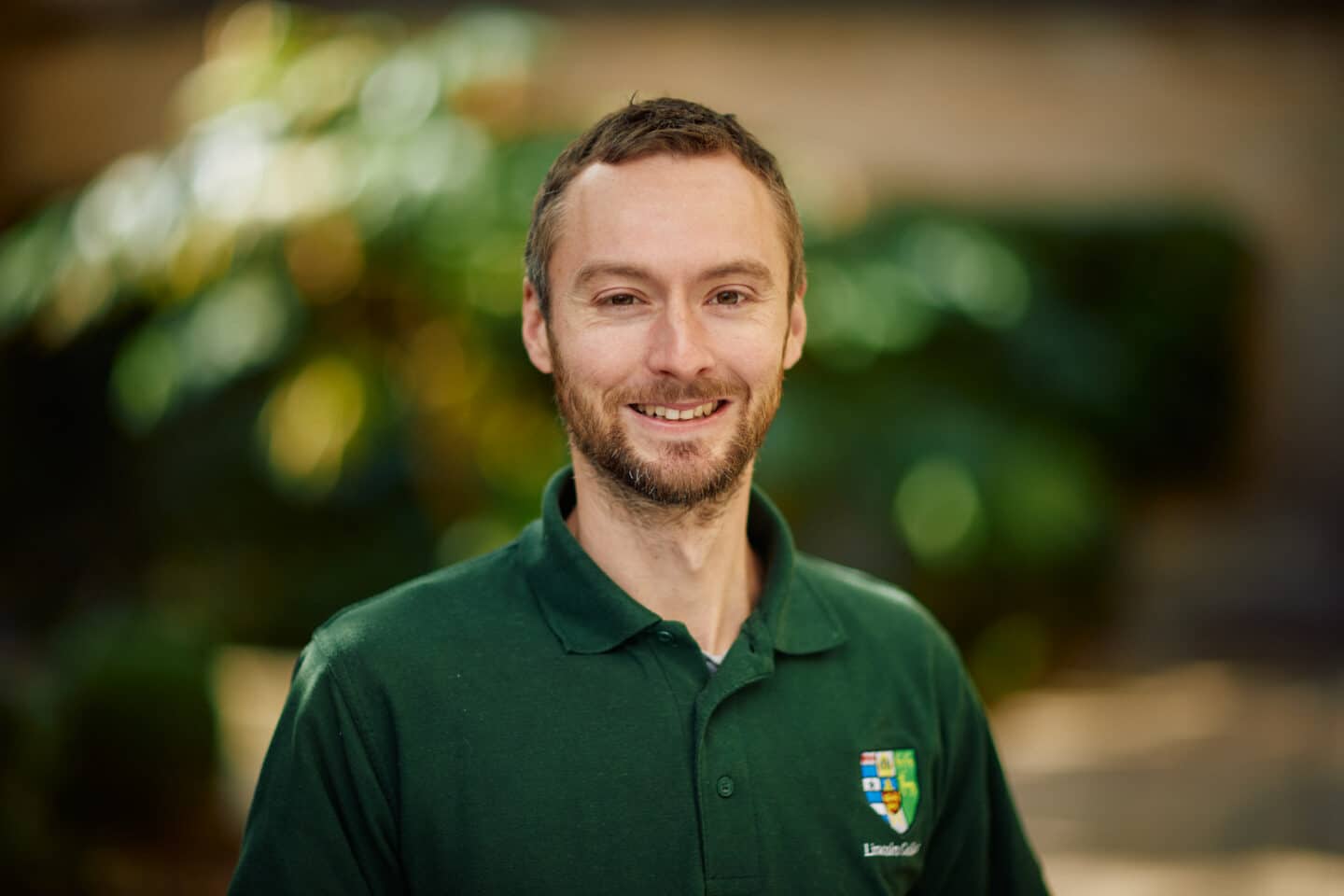 As I write this, the iconic Lincoln Boston Ivy is just starting to turn to it's magnificent red, a sure sign that autumn is upon us (that and the fresh blanket of leaves waiting for us each morning from the Grove's huge London Plane tree!). The cooler and hopefully damper conditions of autumn are a welcome relief after a summer of prolonged drought and the hottest days ever recorded. The summer brought many challenges, namely watering. We had to make the decision on the grounds of sustainability and overall morality to cease watering the lawns. Luckily grass is one of the most resilient plants around and with its shallow root systems the grass greened up again very quickly after a September scarify, a feed and some all-important rain. On the subject of lawns; the Chapel Quad is finally back to its former glory after two years of marquees and excavations for underground works!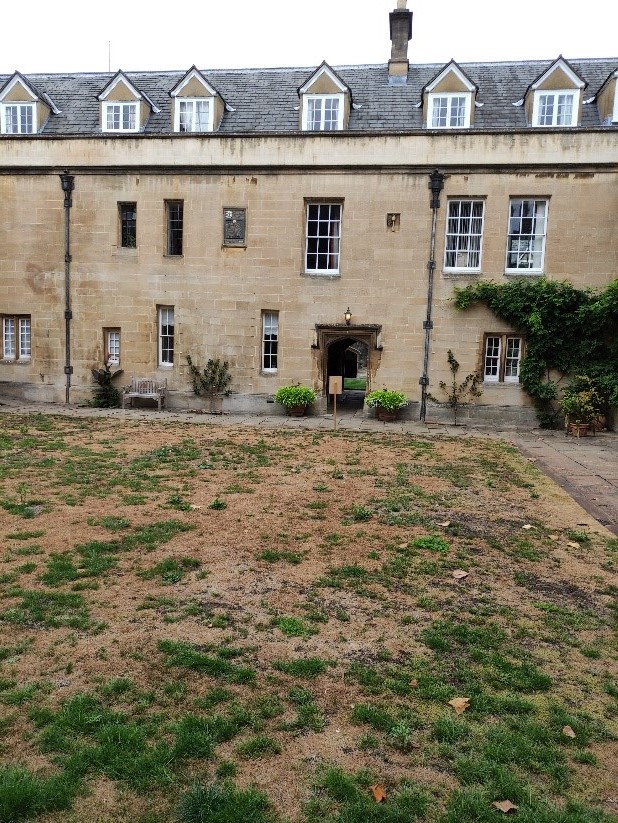 Left: August 2022; right: October 2022
The main improvement project which I am currently undertaking is the replanting of the Fellow's Garden. Before any planting could take place, I had to address the poor quality and incredibly dry soil. I added lots of organic matter which not only increases the nutrient content it also helps to maintain moisture. I also laid a porous hose throughout the bed which waters directly to the base of plants and is around 80% more efficient than traditional hose pipe watering. In the near future with help from the works team I am also hoping to connect this to water butts which will enable us to irrigate sustainably. After improving the soil quality, the next challenge I faced was plant selection. The previous planting scheme had been developed when the Sophora tree was still small, whereas it's canopy now extends over most of the space. For this reason, I settled on plants suited to a woodland setting which thrive in dappled shade. Some of these I photographed below:
Left: Brunner macrophylla 'Jack Frost'; middle: Tricyrtis hirta 'Miyazaki; right: Oxalis pyramidalis
One aspect of horticulture which I love is propagation, and now is the perfect time to be taking semi ripe cuttings. This type of cutting is for plants which form a woody stem over winter such as evergreen shrubs and many herbs like lavender and rosemary. The process is very simple; just select a stem of this years growth, cut just below a leaf node, push into some free draining compost, water and leave in a warm place. When the cuttings start showing new growth, or you can see roots poking through the base of the pot, pot them on and you have yourself some free plants!