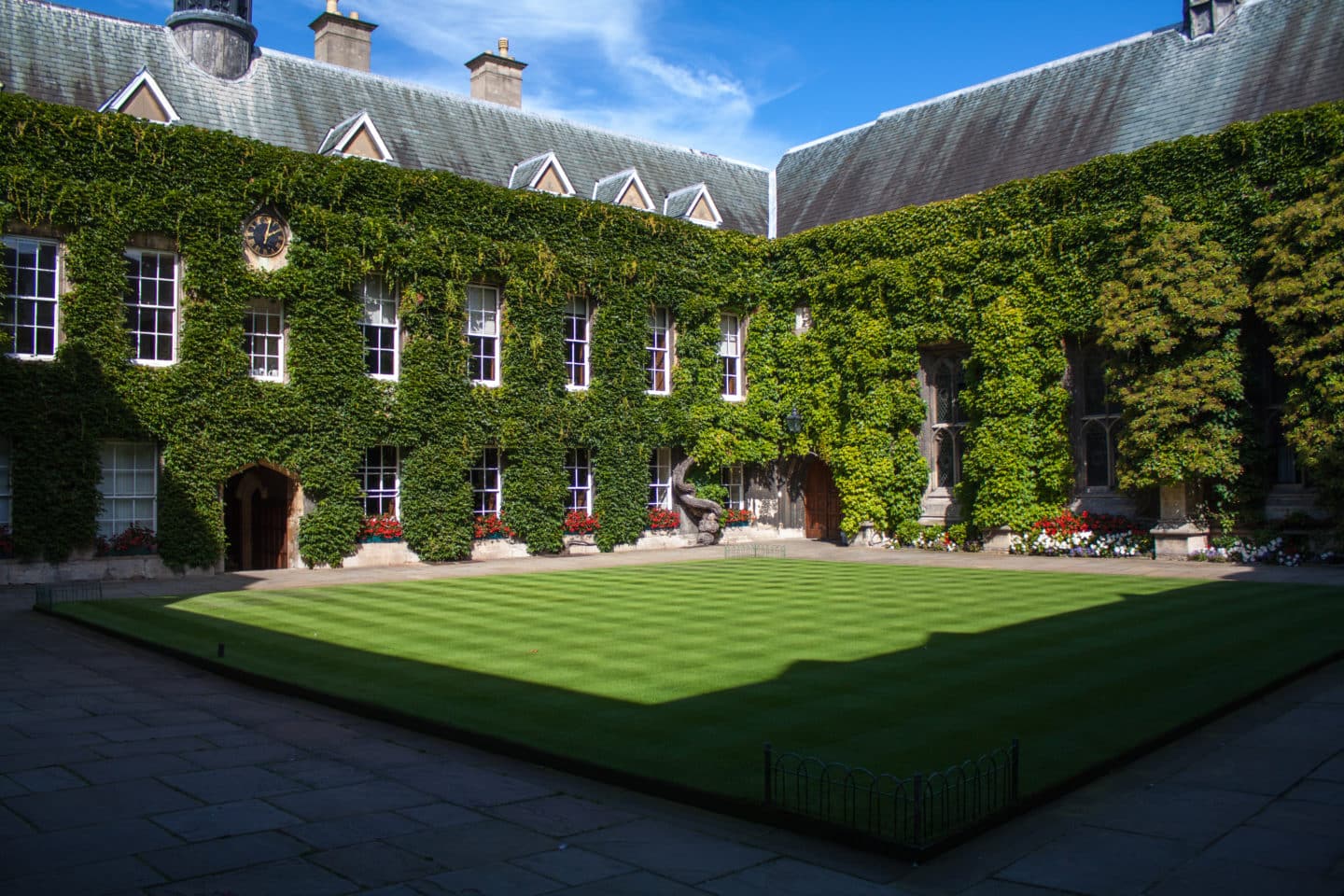 Blog
Cataloguing literary and scientific papers in the Archive (part 1)
Oliver Snaith
Archivist (Literary and Scientific Papers Project)
On 2 October 2019, I joined Lincoln College as a project archivist responsible for cataloguing the literary and scientific papers of Old Members of Lincoln College, a post which I held for a year until 30 September 2020. In this position I was responsible for cataloguing a variety of collections, both large and small. These included the archives of Fellows of Lincoln College and of Lincoln undergraduates, the pamphlets and publications of various Old Members, and small collections relating to members of College.
Fellows
Among the collections that I catalogued were the archives of two notable Fellows of Lincoln in the late nineteenth and early twentieth centuries: the chemist Nevil Sidgwick (1873-1952) and the classicist and ornithologist William Warde Fowler (1847-1921). Both these collections contain extensive material relating to their creators' academic work, and also illustrate their relationship to Lincoln, Oxford and their disciplines.
Nevil Sidgwick was an undergraduate at Christ Church, where he studied both Natural Sciences and Greats. He then completed postgraduate studies in Germany, studying briefly in Leipzig before studying for a DSc in Tübingen. He was elected a Fellow of Lincoln College in 1901 and remained at Lincoln for the rest of his life. Sidgwick was a strong participant in the international scientific community of his day: he completed his dissertation in Germany under the supervision of the noted chemist Hans von Pechmann in Tübingen, corresponded with a variety of other notable scientists in Britain, the United States and continental Europe, including Ernest Rutherford, Linus Pauling, William Conant, Erwin Schrödinger, Peter Debye and Fritz London, and was a Non-Resident Lecturer at Cornell University in the US in the 1930-31 academic year. The Nevil Sidgwick Archive provides strong evidence of the links which existed between scholars in Oxford and those in other countries.
William Warde Fowler spent his entire academic career at Lincoln, receiving a First in Greats in 1870 and becoming a Fellow in 1872, Tutor and Dean in 1873 and Sub-Rector in 1884. The diary of his trips to Dorset in September 1882, September 1883 and September 1884 demonstrates his broad interests beyond his academic specialisation (Roman history) as well as his strong relationships with other members of Lincoln College. In it, he describes his observations of the landscapes and villages of Dorset, a county for which he had a special fondness dating back to summer holidays spent there as a child, as well as the county's birds, reflecting a keen interest in ornithology which resulted in his publishing articles in ornithological journals. On this trip Fowler was accompanied by 'Osler', probably Richard S. Osler, a student who matriculated at Lincoln in 1876 and received his BA in 1880 and his MA in 1886.
Poets
The College Archive also contains records of the activities of Old Members who studied at Lincoln as undergraduates. Among this type of collection are the archives of the poets Edward Thomas (1878-1917), who studied at Lincoln between 1898 and 1900, and Gavin Selerie. Thomas and Selerie are very different poets writing in different periods and literary milieux, and the manner in which their archives were maintained and transferred to the college also differs greatly, but both poets' archives illustrate the connexions Old Members of Lincoln have had with literary cultures of their day.
Edward Thomas spent most of his career writing literary prose, including descriptions of the English countryside and biographies of literary figures. He started writing poetry in 1914 on the recommendation of Robert Frost. He enlisted in the Arras Rifles in 1916 and was killed in action on 9 April 1917 on the first day of the Battle of Arras. Lincoln College Archive contains three original works created by Edward Thomas: the manuscript of his prose work Oxford, a manuscript of his poem 'Roads' written on the back of a letter to his wife Helen, and a book of poems by Percy Bysshe Shelley which was owned and annotated by Thomas. The rest of Lincoln's Edward Thomas archive consists of published editions of Edward Thomas's works, memoirs about Edward Thomas by his wife Helen and his daughter Myfanwy, academic publications on Edward Thomas and items created by organisations and individuals dedicated to the preservation of his legacy such as the Edward Thomas Foundation, lecturers and auctioneers, and was donated by a variety of individuals. Much of the collection reflects the creation of a legacy for Edward Thomas after his death and growing appreciation for his poetry, which was not widely recognised during his lifetime.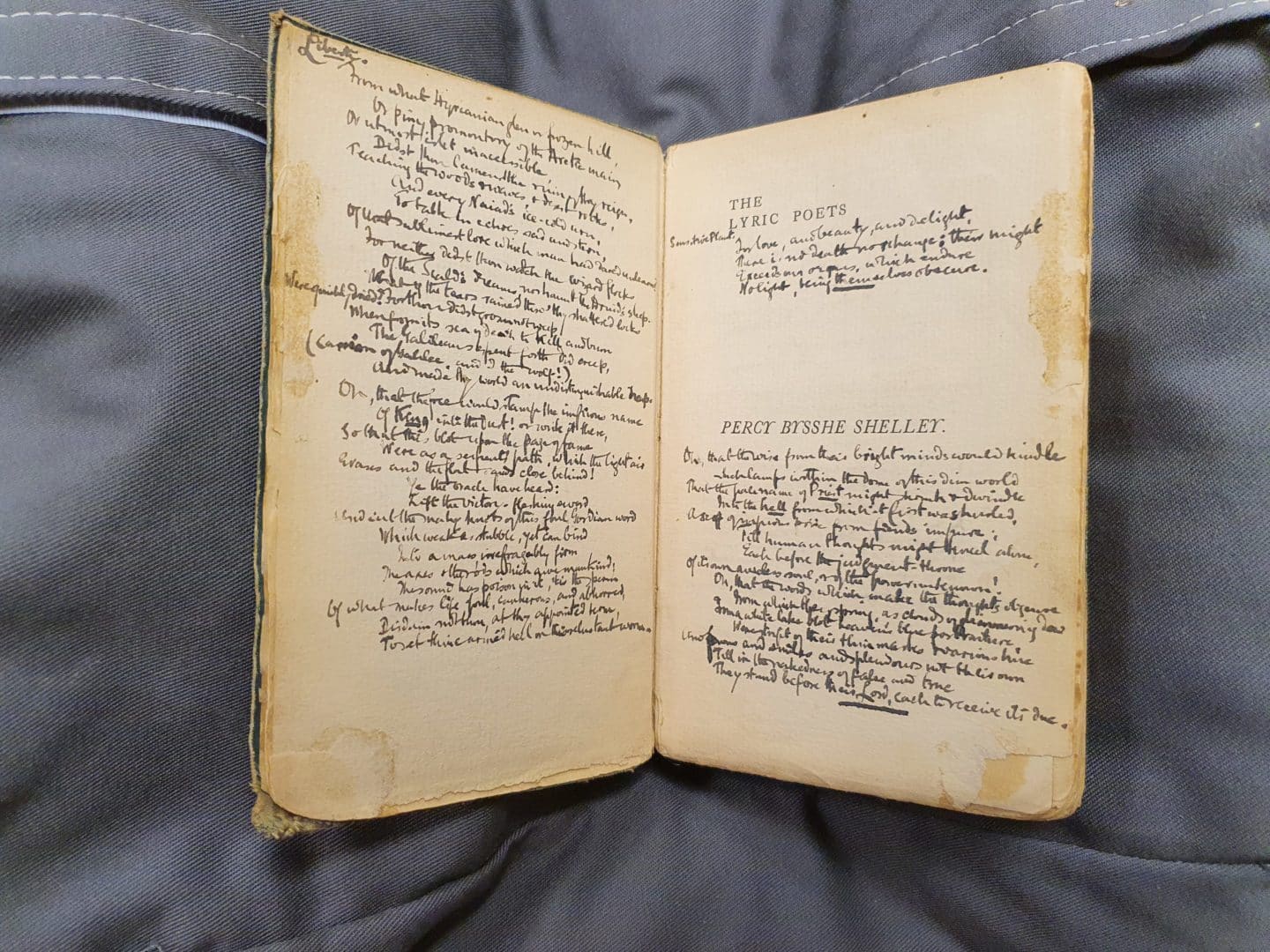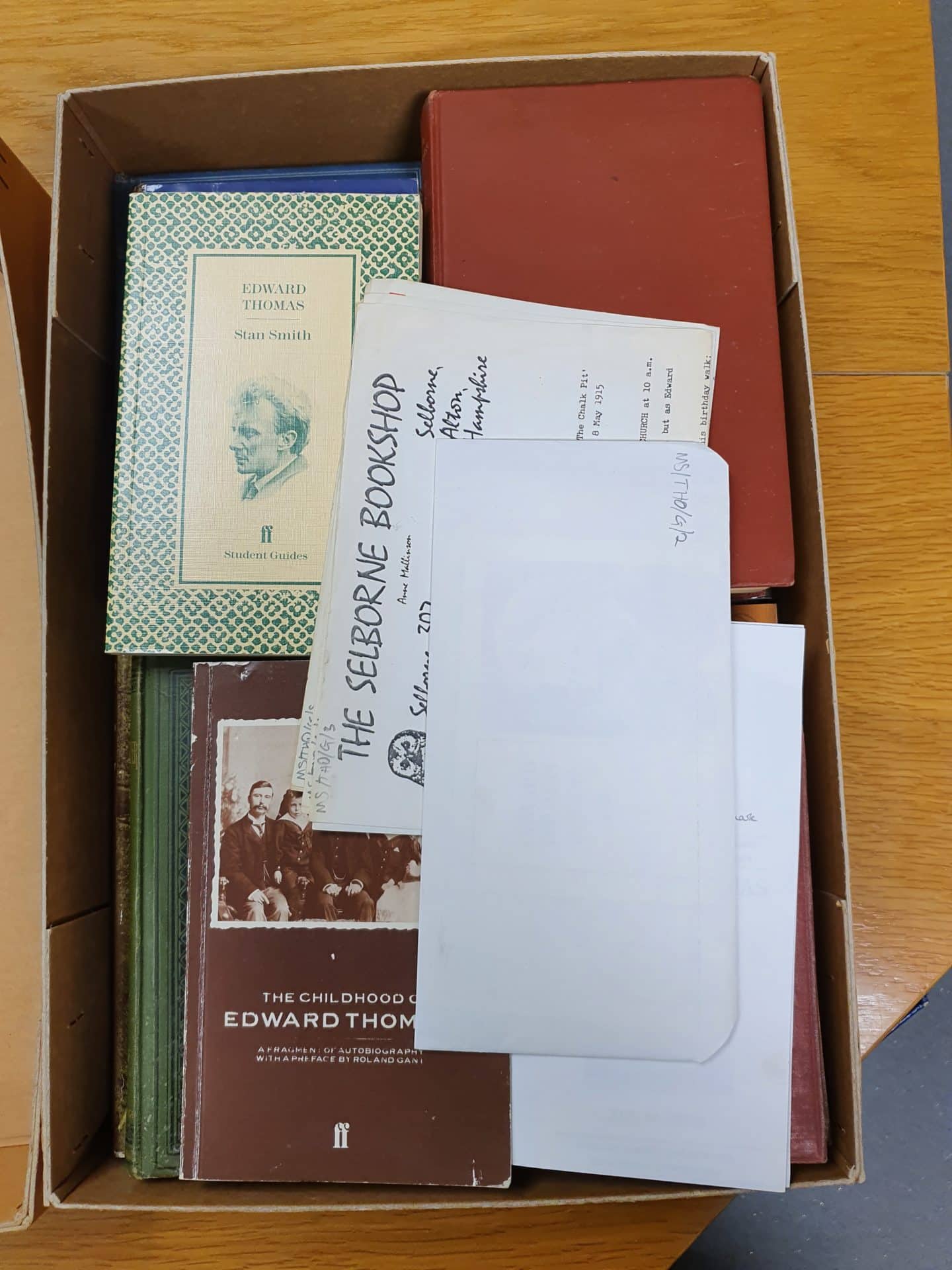 The Literary Archive of Gavin Selerie contains a wide range of material relating to his work, including drafts, notes and source material, correspondence, journals, notebooks, reviews, materials relating to critical articles written by Selerie, Selerie's MPhil thesis and materials relating to the Riverside Interviews conducted by Selerie in the late 1970s and early 1980s. The collection displays Selerie's processes of researching, drafting and writing his works, while his correspondence and materials relating to collaborations with other poets reveal his association with groups of London poets developing innovative poetic procedures and his involvement in small-press publishing. The materials relating to the Riverside Interviews, for which Selerie interviewed writers including Allen Ginsberg, Lawrence Ferlinghetti, Edward Dorn, Amiri Baraka, Tom McGrath and Jerome Rothenberg, demonstrates Selerie's relationship to literary movements including the Beat Generation and the British counterculture. The collection contains unpublished material, including some of the Riverside Interviews and early drafts of poems, meaning that it is an important source on poetry in London in the late twentieth and early twenty-first centuries.