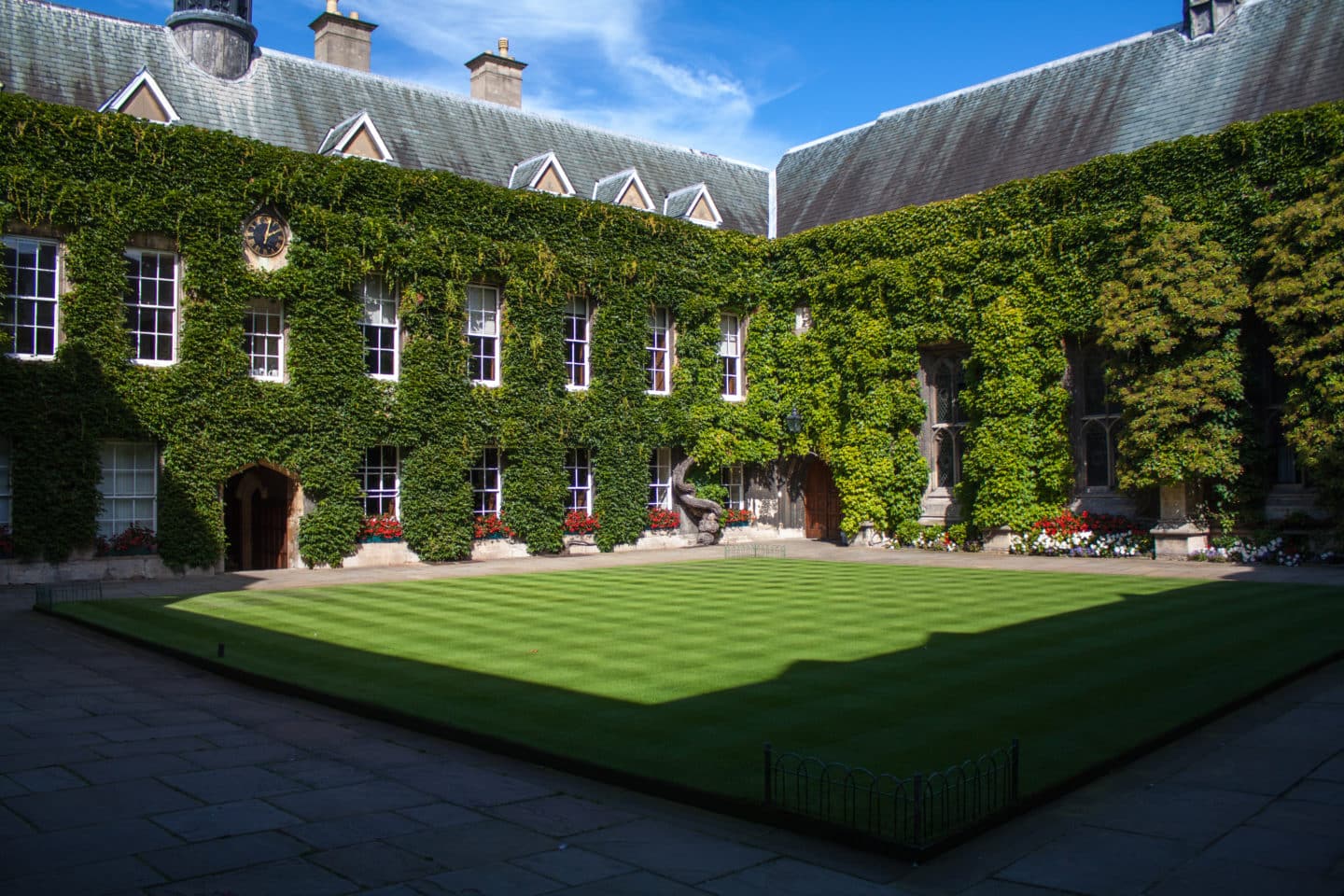 Tizzy Turner
Tizzy Turner
Second-year undergraduate, Biomedical Sciences
Profile
Hi, I'm Tizzy, and I'm in my second year studying Biomedical Sciences at Lincoln. I was pretty stuck when choosing a college to apply to, as to me they all seemed relatively similar from the outside. I ultimately decided on Lincoln because the student showing me around at the Open Day was really friendly. Since joining the College I've found that the entire community is friendly and inclusive, and I've loved my time here so far!
The Biomed degree starts broad in the first year, covering everything from genetics and metabolism through to neuroscience and psychology; this is a great opportunity to study new topics and work out what you're most interested in. In the second year the course changes in a few ways: you get to choose all of your modules to focus on what you enjoy the most, there is a greater ratio of independent study to time spent in lectures, and the focus of learning shifts slightly towards the experimental evidence and scientific literature behind the topics you are studying.
I personally decided to go down the cells and systems path rather than the neuroscience path this year. I've especially loved my cellular pathology and immunology options because I find it really interesting to learn about the scientific basis behind diseases and conditions which I hear about all the time. In the last term of this year we also get the opportunity to carry out a research project in a lab here in Oxford which is very exciting!
If you're interested in studying Biomedical Sciences, I'd recommend looking through the specifics of the course on the website and reading around the subject, to get an idea of whether it's the right course for you. If possible, some lab work experience might be useful as well to see whether you enjoy the practical side of things!
In terms of Lincoln itself, there are only good things to say! The brilliant community has to be my favourite thing about the College, but it also has a great central location, a beautiful library, and lots to get involved with. Having been really un-sporty at school, I've loved having the opportunity to play in the College netball and women's football teams, with more enthusiasm than skill required! There's also enough time to try out different Uni-wide clubs (I've been involved in a brass band, cricket, and rugby at various points during my time here) and to spend time with your friends too.