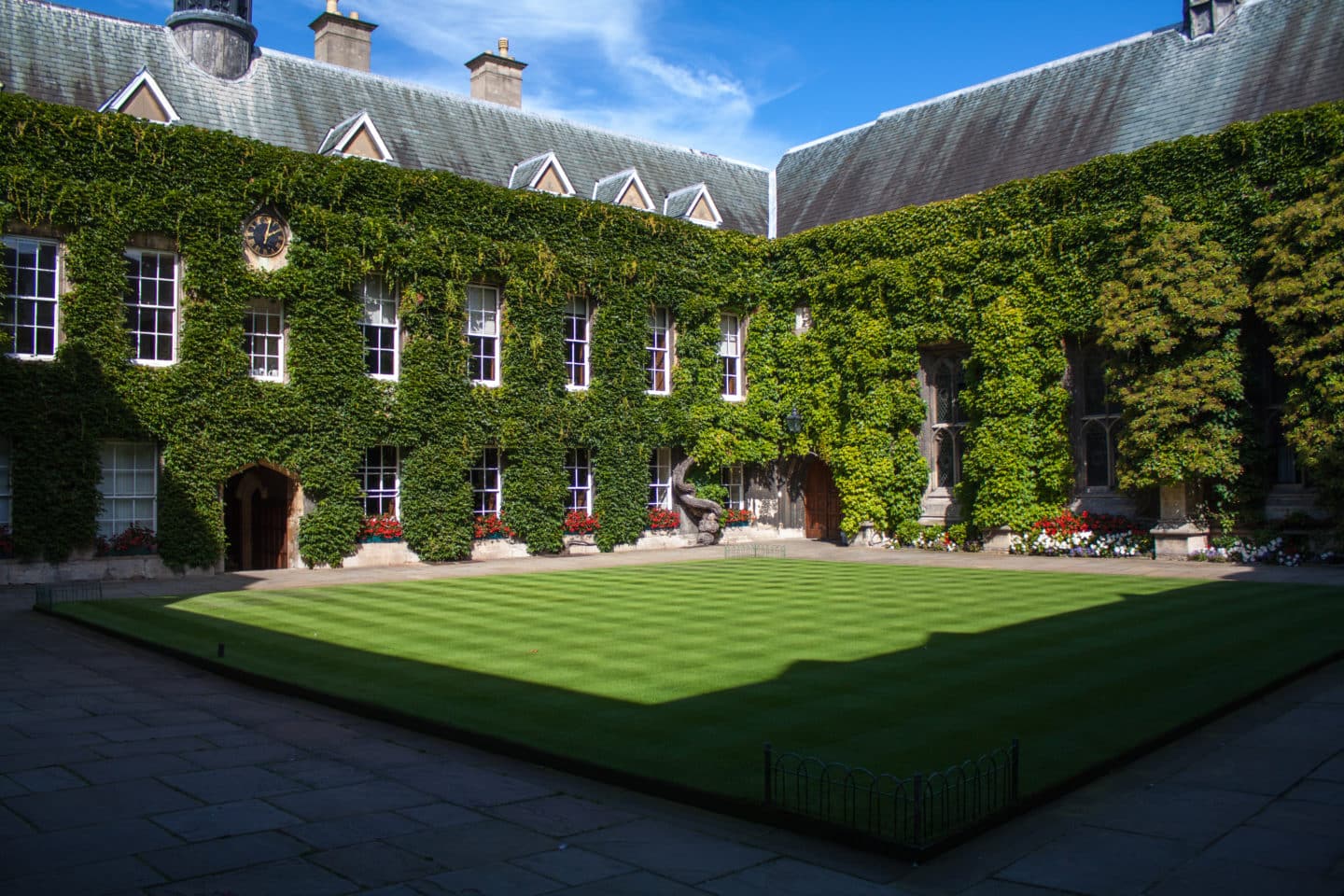 Rebekah Goodchild
Rebekah Goodchild
Third-year undergraduate, Modern Languages
Profile
Hi, I'm Bekah and I am a third year studying French and German! I grew up in Halifax in West Yorkshire, and went to a local comprehensive there. I was the first person from my school to go to Oxford which was very exciting! I was attracted to Lincoln because it is nice and central, as well as being a relatively small college, as I was hoping for a friendly and welcoming community. This is exactly the experience I have had; there is a lovely environment in College and all of the staff and students are really friendly.
What do you enjoy the most about your course?
I'd say the variety of stuff I get to study – the Oxford Modern Languages course is very literature heavy, which I love, so it is really nice to have a balance between linguistic practice and essay writing and reading. The literature we get to study is so, so interesting and after first year we're given a lot of choice as to what we do, which is great. I'm also really excited for my year abroad.
What advice do you have for prospective students interested in studying Modern Languages?
I would say try to read as much in your target language as you can! I started off with reading Harry Potter and Roald Dahl in French in year 11, which I felt really helpful as a starting point. For your personal statement, because the course has a strong focus on literature, I would really recommend reading some classics (in English if that's better for you!). For example, I read Voltaire's Candide and Kafka's Das Schloß, which meant that I was able to discuss the sort of literature I'd be studying on the course in my interview, which tutors like. I would also say read around and start thinking about what sort of stuff you like!
What is the best thing about being part of Lincoln College?
Apart from the beautiful College and Library (literally the prettiest college library in Oxford) I would say that it's definitely the people! As I said, the environment among the JCR (undergraduate body) is so friendly – I've met some of the loveliest people during my time here so far. The baguettes served by Simon in Deep Hall (our college bar) are also sublime.
What do you like to do in your spare time?
In my spare time, I love running and cycling around Oxford, as well as hanging out with my friends and occasionally painting and practising piano. I also climb a bit!