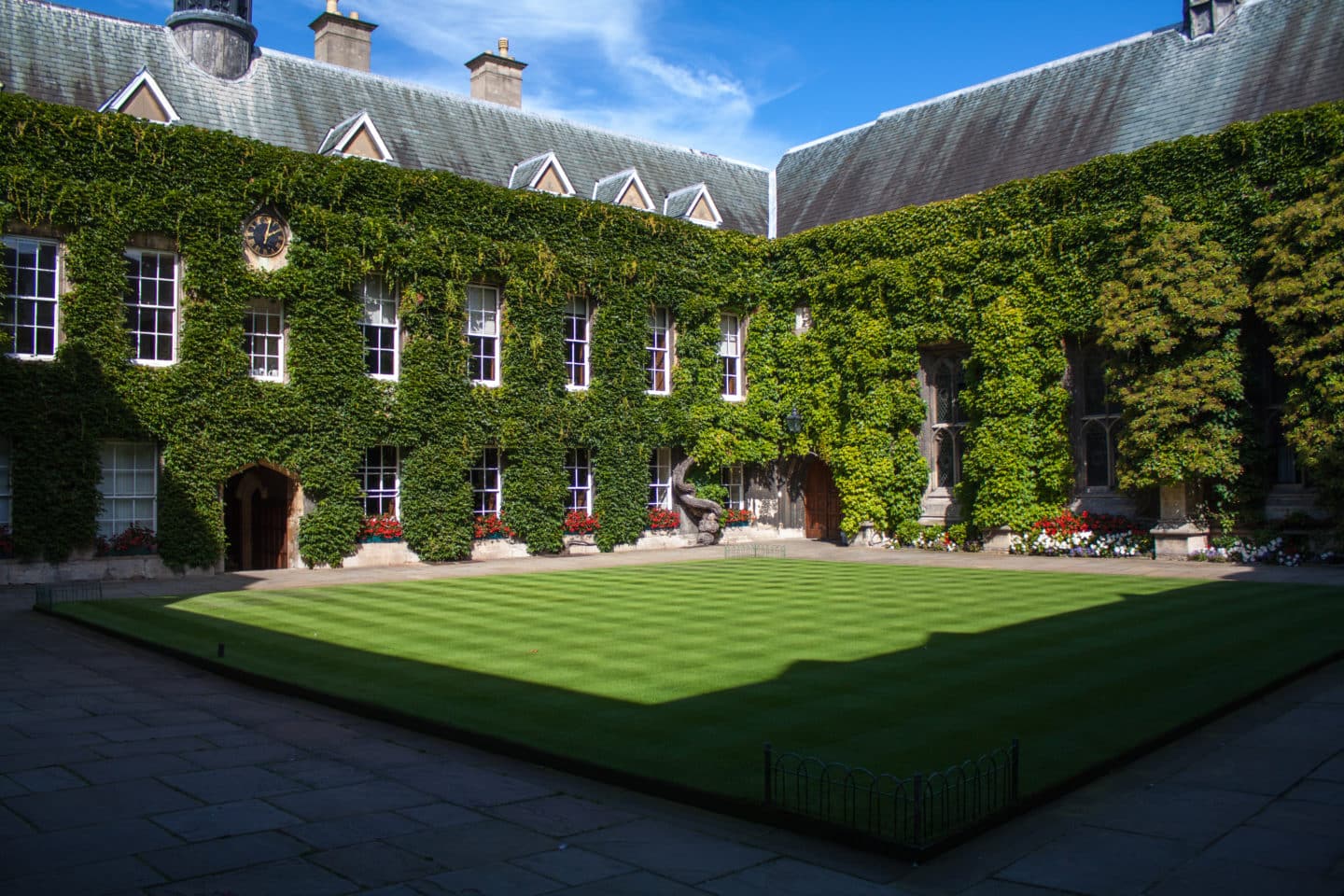 Professor Matthew Freeman
Professor Matthew Freeman
Fellow
Professor of Pathology
Head of Department of the Sir William Dunn School of Pathology
Profile
After a BA in Biochemistry at Oxford followed by PhD in Genetics at Imperial College London, I became a Postdoctoral Fellow at the University of California, Berkeley, in 1987. I moved to Cambridge in 1992, where I was a member of scientific staff in the Cell Biology Division in the MRC Laboratory of Molecular Biology, becoming the Head of the Cell Biology Division in 2007. I moved to Oxford as Head of the Dunn School and Fellow of Lincoln College in 2013.
College teaching
I teach an introduction to Biochemistry and medical genetics to first-year medics, as well as a course on signalling and sub-cellular structure to third-year undergraduates in both Medicine and Biomedical Sciences.
Research

I am interested in understanding the cellular mechanisms that regulate cell signalling, and how that signalling controls biological functions in health and disease.

Research in the Freeman lab focuses on the cell biology of signalling. In recent years our main efforts have been on the rhomboid-like clan of intramembrane proteases and their inactive relatives. These proteins control functions as diverse as growth factor signalling, inflammation, cellular quality control, mitochondrial function, and parasite invasion of host cells; they are correspondingly implicated in many human diseases.

We also have an interest in using Drosophila genetics to investigate conserved human proteins of unknown function.

Our long-term goal is to use cellular models and model organisms to understand the cellular processes that underlie human disease.

Select publications

Künzel U, Grieve AG, Meng Y, Sieber B, Cowley SA, Freeman M., 'FRMD8 promotes inflammatory and growth factor signalling by stabilising the iRhom/ADAM17 sheddase complex' Elife 7 pii: e35012 (2018).

Grieve AG, Xu H, Künzel U, Bambrough P, Sieber B, Freeman M., 'Phosphorylation of iRhom2 at the plasma membrane controls mammalian TACE- dependent inflammatory and growth factor signalling' Elife 6 pii: e23968 (2017).

Adrain, C., Zettl, M., Christova, Y., Taylor, N., and Freeman, M., 'Tumor necrosis factor signaling requires iRhom2 to promote trafficking and activation of TACE' Science 335: 225-228 (2012).

Zettl, M., Adrain, C., Strisovsky, K., Lastun, V., and Freeman, M., 'Rhomboid family pseudoproteases use the ER quality control machinery to regulate intercellular signaling' Cell 145: 79-91 (2011).