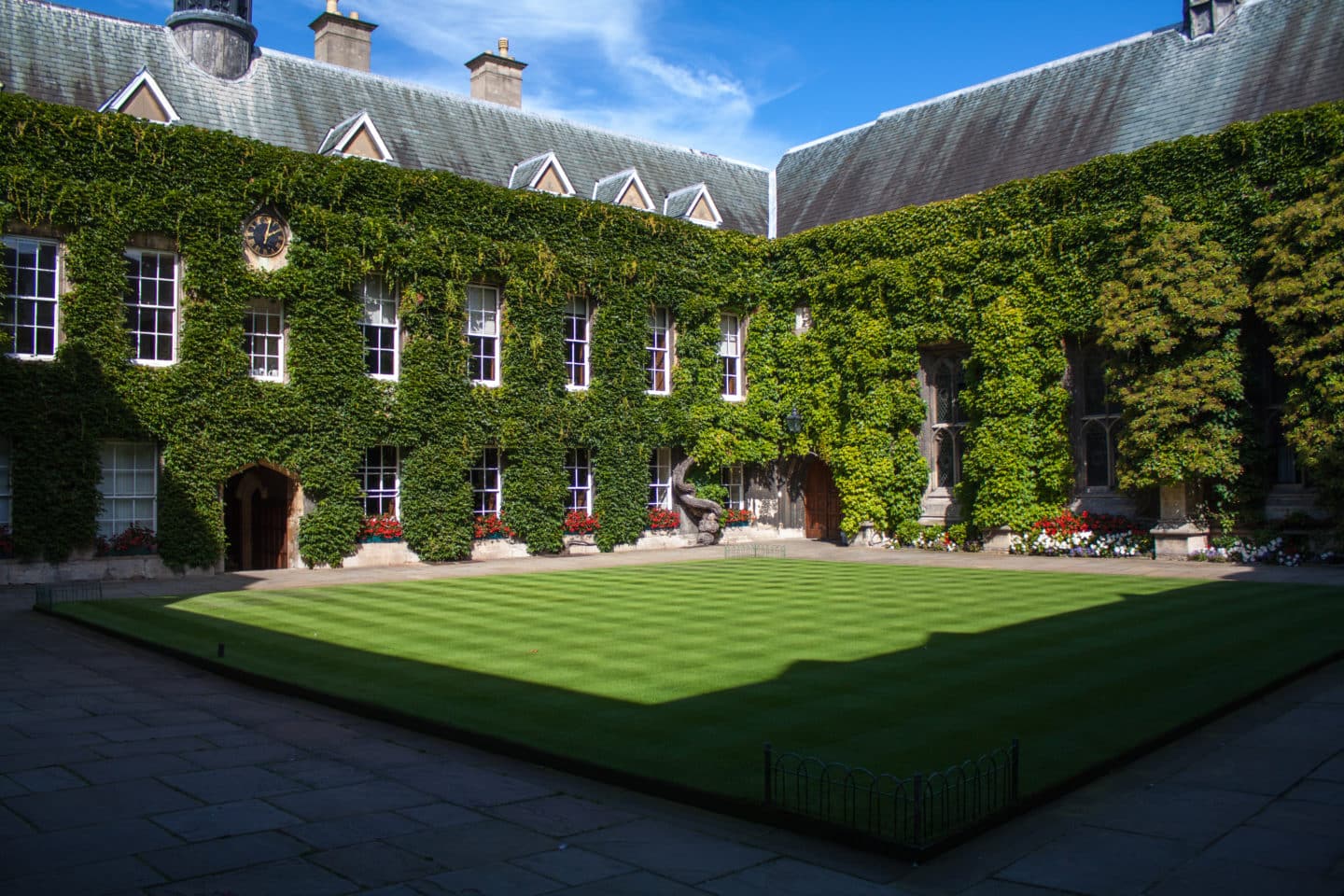 Patrick Hayes
Patrick Hayes
Third-year undergraduate, History
Profile
I applied to Lincoln for two reasons: the apparently real sense of community and its stunning library, and I'm happy to say that it delivered on both fronts. The library is as beautiful (though sometimes intimidating!) as ever, and the people I've met here have been as friendly and kind as they come.
The best thing about studying History here is easily the tutors - they strike the perfect balance between pushing you and being as supportive as possible. It's because of them that I've been able to manage and enjoy the workload that comes with being a student at Oxford. Importantly, they also cover a great deal of the periods you'll be studying in first year - meaning you won't have to spend much time 'out of college' when you're just getting used to blending in. The result of this is that you really get to know both your tutors and your fellow historians at Lincoln.
In my time at Lincoln, I've had the pleasure of doing all sorts of things- participating in and eventually running the University's History Society, singing in chapel choirs, engaging in charity fundraising, and volunteering. I've even been elected to the Junior Committee Room (JCR) Committee, and got involved in a little bit of rowing and college drama on the side! This is not even counting the social and academic events that students within College put on frequently throughout the year - our thrice termly parties ('bops') and the annual Turl Street Arts Festival (put on by Lincoln in collaboration with two other colleges) were two notable highlights last year.
I'd be lying if I said that life at Oxford wasn't sometimes pretty hard - emotionally and academically you can be put under a lot of stress. My friends and college welfare services (including our amazing Chaplain and Student Welfare Coordinator!) turned out to be pretty wonderful sources of support during these times - all it took was for me to ask for help. The expectation that Oxford students (especially Humanities students!) are supposed to be 'self-sufficient' is both unrealistic and hard to break - don't be afraid to ask College staff, student representatives, or tutors for support should you need it.
Lincoln really is a community and making the most of the wonderful people who live and work here will help you to get the most of your Oxford degree in a way that nowhere else can.