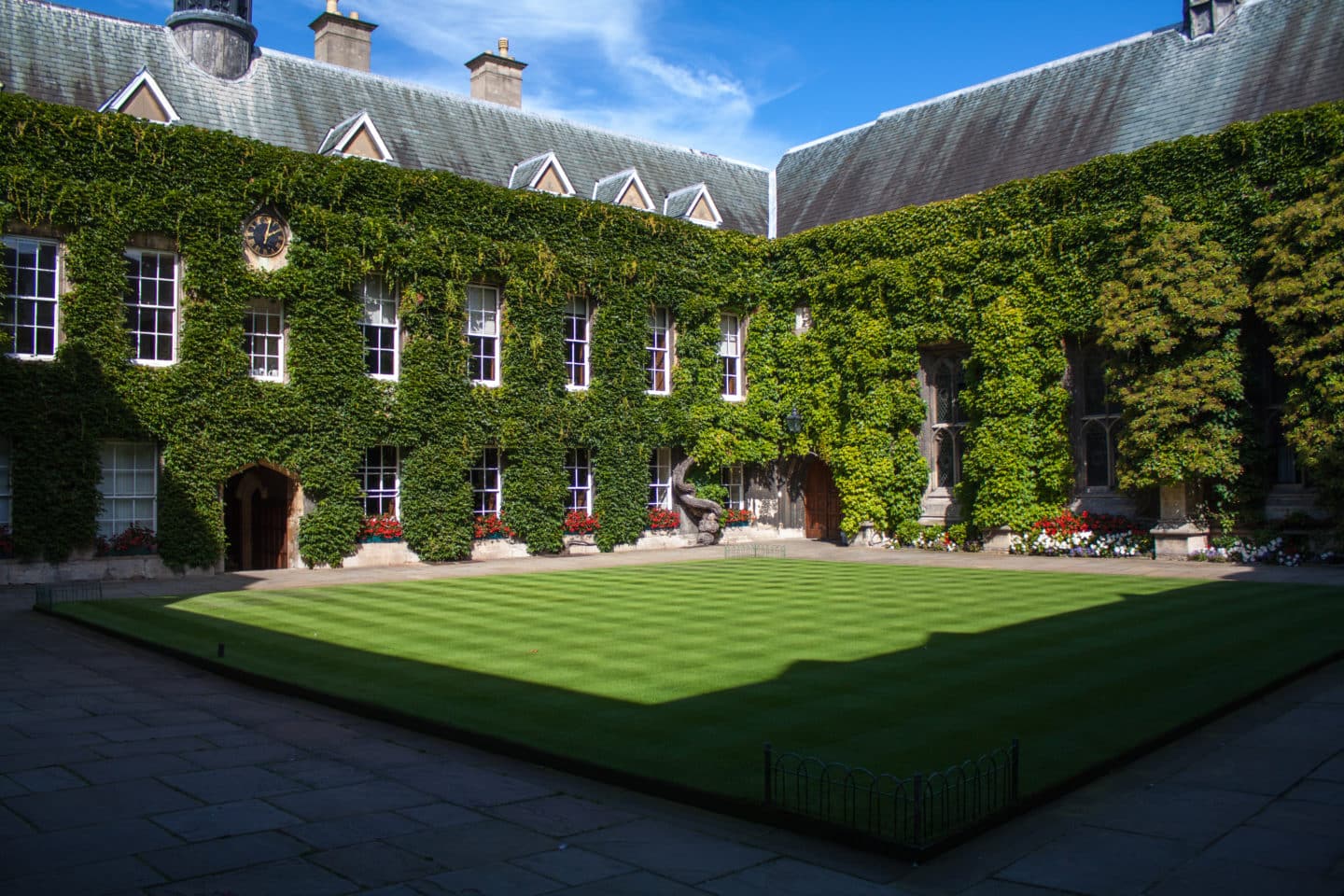 Matilda Houston-Brown
Matilda Houston-Brown
Third-year undergraduate, English Language and Literature
Profile
Hello, I'm Matilda! I'm from the Stoke-On-Trent / Staffordshire area, and I went to a state comprehensive High School and sixth form. My one big love in life has always been English – I have loved reading from a young age, so there was never any question of what I wanted to study at university. Oxford was aspirational for me, but I only really decided I wanted to apply when it came to Open Days – and what swung it for me were the libraries! There is nowhere better in the world to be when it comes to beautiful libraries, in my opinion. Though I didn't originally apply to Lincoln, it is certainly the college with the best library (ours is a converted church!), so I was very lucky to get a place here.
I remember going to the interview stage of the application at Lincoln and being so overwhelmed. I didn't feel like I fit in, and I'd never been in such an environment in my life. Looking back at that now, it all seems so distant to me. At Lincoln, I've never belonged more in my life. The entire college is so friendly and open. I have made friends that I'm sure I will know forever, as well as broadening my academic understanding more than I ever expected.
The Oxford English course is fabulous due to the fact it spans an incredible length of time – I cannot believe how much I have read since my first year. From Old English to contemporary poetry, my ability to research, to analyse, to debate and stand my ground has developed more than I thought possible. I also think I have become a kinder, better and more empathetic person because of the way English at Lincoln is taught. The tutors here are all incredible people who have always made me excited about topics. Dr Harriet Soper transformed my nervousness about Old and Middle English to a genuine love, and every time I have left a tutorial with Professor Peter McCullough I have felt positive, focused and passionate about my subject, no matter the standard of my essay that week.
If you want to apply for English at Oxford, my number one piece of advice would be to read. It doesn't matter if it's eclectic, or a strange combination of texts, or if your interests might not fit into the canon. I think the one really important thing when applying is to love your subject. For English, that is shown by reading outside of your course! In your personal statement, try not to be too prescriptive or write what you think people want to read. Try to also avoid long paragraphs about extracurricular activities that aren't linked to your course. If you are invited to an interview, remember that the tutors want to find people who are interested in English – think of it as a chat about what you love with people who love the same thing. I know it sounds crazy to say, but enjoy it!
Outside my academic life at Oxford, I have been involved in the JCR (undergraduate common room) as an Arts Rep and a Social Backgrounds rep. I have written for The Isis and The Cherwell, which are both student-run publications in the city. Being at Oxford has also allowed me to take advantage of the amazing internship scheme the University has and I spent last summer working on special collections and developing my interest in early printed books and manuscripts. Oxford and Lincoln has changed me, academically and generally, for the better and I have had a wonderful time here.