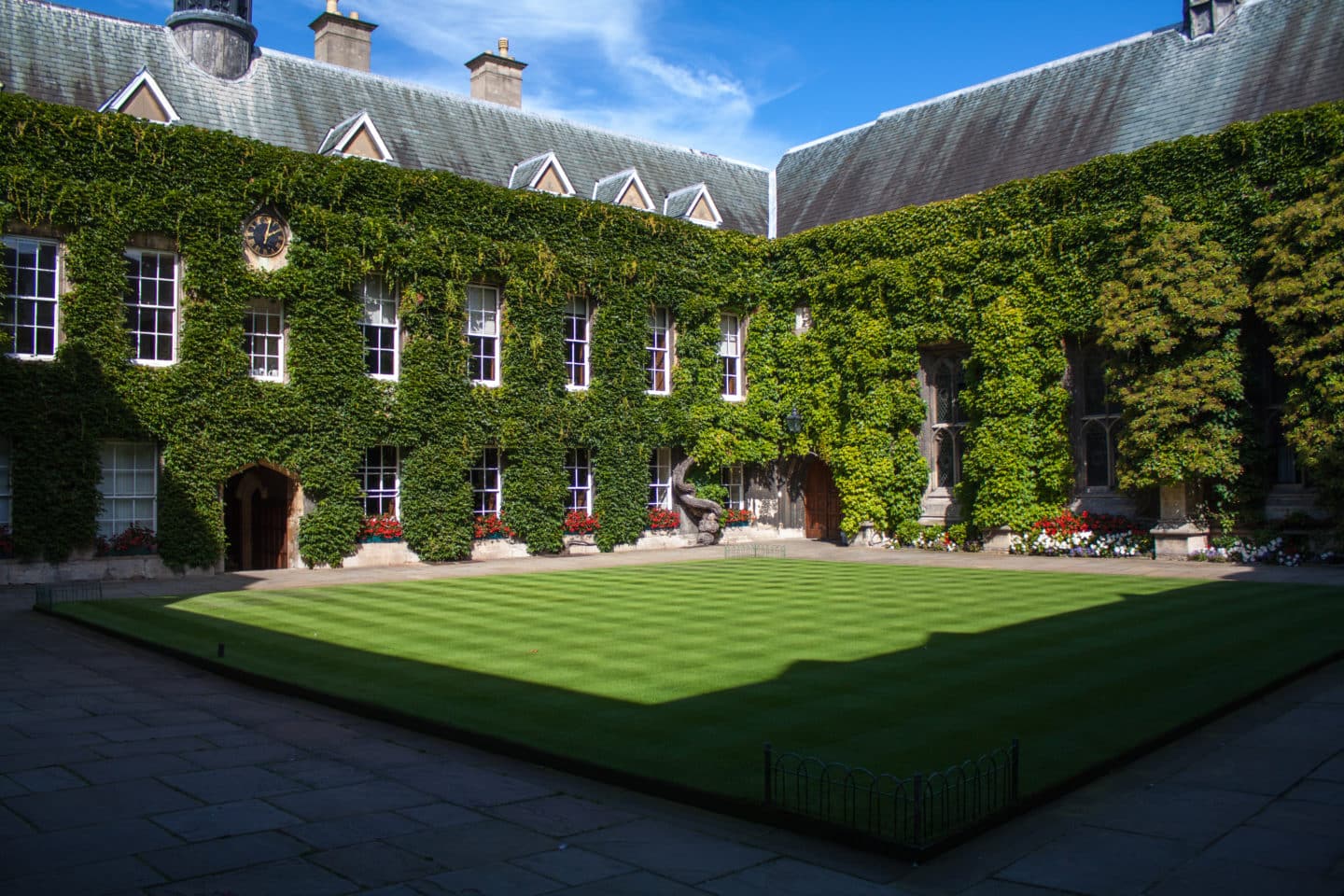 Marianne Cross
Marianne Cross
Third-year undergraduate, History
Profile
Hello! My name is Marianne and I am a third-year historian. I was born and raised in Bristol, where I attended a state comprehensive secondary school and sixth form. I long wanted to go to Oxford, as it always seemed like a magical place, but it was the Open Day that solidified that decision and made me want to come to Lincoln. The student who gave me a tour of the College was really friendly and welcoming and made me feel at home. I thought if everyone at the College was like that, I would fit right in – sure enough they were, and I did!
Lincoln was my choice of college because it is small, central, and old. The size is particularly lovely because you get to know practically everyone in your year, meaning there is always a friendly face around. The spaces are beautiful too. When the ivy in Front Quad turns red in the first few weeks of October, it is stunning. I also love working in the Library, it is a lovely space, and only members of the College are allowed in there, which makes it extra-special.
My favourite thing about History at Oxford is the huge variety of topics you get to study. I have been able to study topics that were brand new to me, and totally fall in love with them, like Anglo-Saxon Archaeology. I have also studied topics that I had done at A-level, but in far more depth than before, like early modern witch-hunts. The History tutors at Lincoln are also brilliant, they are experts in their fields, and so friendly, really helping to make the Lincoln History community one of the best in Oxford by taking us out on trips, dinners, and socials, and always being there to offer advice and support when needed.
If you want to study History at Oxford, my main advice is to demonstrate your love for the subject by being curious. Attend lectures (there may be some you can go to through a local university or college), read books, and watch documentaries on the topics that interest you. The great thing about History, is that it is literally everywhere, and you are constantly exposed to it, so try and spot the history in everything you do, for example in the place you live, or in the history of everyday objects. Enjoy that element of it, deepen your understanding of topics you already know and love, and be open to new things.
Outside the course, I love spreading the word about History, so helped to re-establish the College's History Society and was its Vice President. I also get involved with the Lincoln community through the JCR (undergraduate common room), as Secretary in my First Year, and Independent Chair in my Second. Away from the College I love music and play violin in both the Turl Street Orchestra and Oxford University String Ensemble, which has allowed me to make friends outside College.