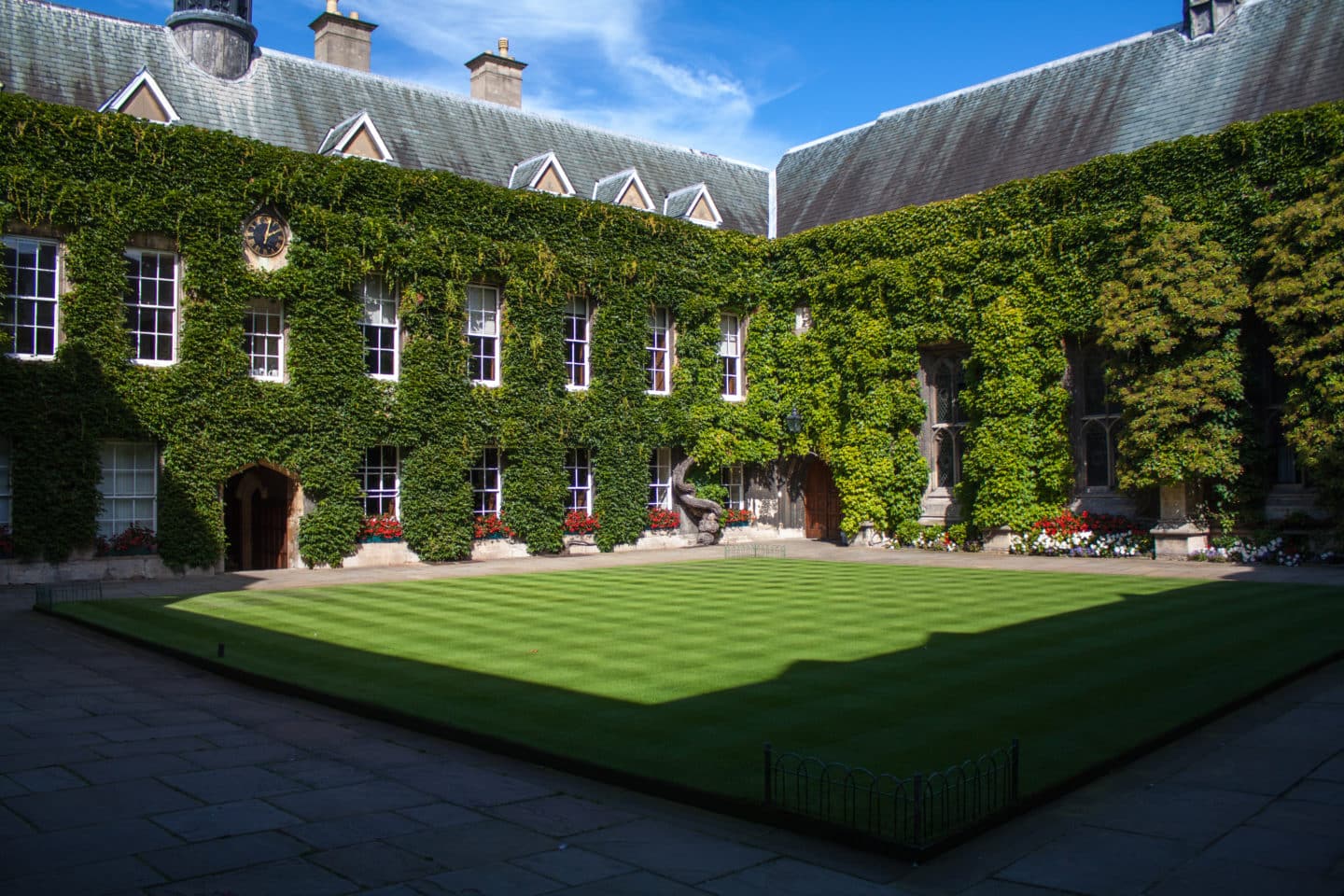 Grace Heaton
Grace Heaton
Profile
My name is Grace and I'm a second-year DPhil candidate in the History Faculty. I arrived at Lincoln College having read for my undergraduate degree at the University of York, and my Master's at King's College London.
I chose Lincoln because the College has a reputation for supporting academics who specialise in religious history. My research examines the campaign for women's ordination in the Church of England between 1968-1994, within this I seek to unite the frequently polarised historiographies of second-wave feminism and religion.
A key component of my research involves conducting oral history interviews with activists involved in the campaign. Lincoln has been hugely supportive in this endeavour, particularly by encouraging me to apply to the College's Graduate Research Fund to pay for my 'Introduction to Oral History' training day at the British Library and for providing me with the money to buy specialist recording equipment.
As the daughter of a single mother, financial aid has been crucial throughout my university career. Another reason for applying to Lincoln was the generous graduate scholarships available. For the last two years I have been lucky enough to receive the Lord Crewe Graduate Award. Without financial support from Lincoln I would have been unable to take my place at the University and I am so grateful to the College for enabling me to pursue a subject I love.
Outside of the realms of academia I love to practice yoga and am always looking for interesting talks and exhibitions to attend. Prior to starting my DPhil I was slightly concerned about how solitary studying can be, particularly as a humanities student with limited contact hours. These fears were quickly alleviated after arriving at Oxford and discovering how warm and welcoming the Middle [Graduate] Common Room (MCR) is. There are multiple events planned by the MCR every week during term time, from exchange dinners with other colleges, to wine and cheese evenings, to the MCR's famous Emily Carr house parties.
One of my favourite events is the MCR Christmas dinner held in Lincoln's beautifully decorated Hall. The evening consists of delicious food, mulled wine, and carols sung very loudly (and sometimes very badly!) by the entire graduate community. I am currently part of the social team and it is such a lovely way to meet lots of different people!
Studying for my DPhil over the past two years has been one of the most rewarding and simultaneously most challenging things I have embarked upon. I have felt incredibly supported by Lincoln throughout my doctorate, both academically and pastorally. The first time I walked through Lincoln's wooden doors I thought the ivy in the Front Quad gave the College a mystical feel to it. The College has now come to feel like a home from home, but the magic of studying here still endures.