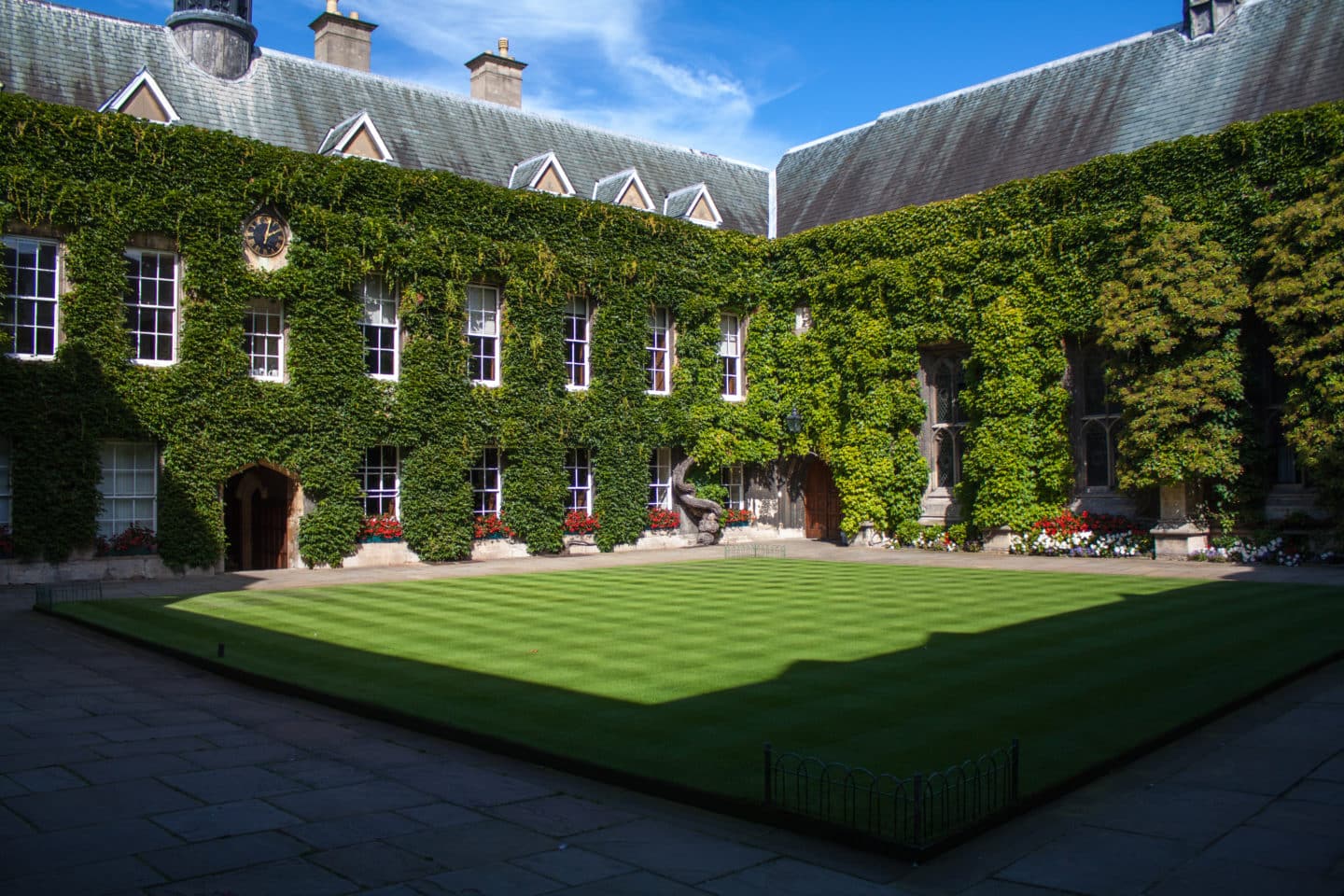 Gayatri Tadikamalla
Gayatri Tadikamalla
Third-year undergraduate, Medicine
Profile
Hi, my name is Gayatri and I am a third-year undergraduate studying Medicine at Lincoln. I grew up in the Midlands and attended a state-funded sixth form college before coming to Oxford. I first visited Lincoln on an open day and something about it just felt welcoming which is why I decided to apply here (and I liked the ivy in our Front Quad). After three years, I'm definitely happy with my choice!
The College's smaller size (around 280 undergraduates) gives it a strong sense of community – you can almost always find a friendly face! The collegiate system also makes it easy to meet medics across all six year groups. The people I have met have been an amazing source of guidance and support, and I have made some great friends through Lincoln.
The medical course itself is split into pre-clinical (years 1, 2, 3) and clinical (years 4, 5, 6). Oxford's medical sciences division conducts some world leading research and, as a medical school, we benefit from that. For example, first- and second-year lecturers add details on the experimental evidence for our core content, and mention interesting ongoing research. In third year, we have the opportunity to conduct original research, with a supervisor, and we can choose modules ranging from Infection, and Molecular Pathology (cancer) to Systems Neuroscience. This year has been my favourite so far! For me, a highlight has been seminars and tutorials on infectious diseases where we discussed how to target surface proteins and enzymes for vaccine design, and the challenges surrounding eradicating diseases such as malaria from a global health perspective.
Oxford offers loads of great opportunities; I have debated at a BMA conference, taught in China, and met authors and academics I have admired for years. Outside of medicine I have been involved in a lot of access and outreach work which has been really rewarding! I was the Access Representative for our JCR (undergraduate student body) and this year I'm running shadowing days for year 12 students. Additionally, Oxford is a beautiful place to live as well as study and one of my favourite things to do is explore different parts of the city.
For anyone thinking of applying, looking at the course specifics and resources on the departmental website is a good first step. I would also encourage you to practice thinking more broadly about medically relevant topics. Medicine is so vast, and you are likely to have already encountered topics related to medicine through school, the news, work experience, documentaries, personal circumstances etc. I recommend choosing a couple of things you find interesting and learning more about them – there are loads of free resources available online (e.g. Oxford University has speaker series' and podcasts). This is a great source of material for your personal statement and will hopefully give you an idea of whether you would enjoy the scientific aspects of the course.