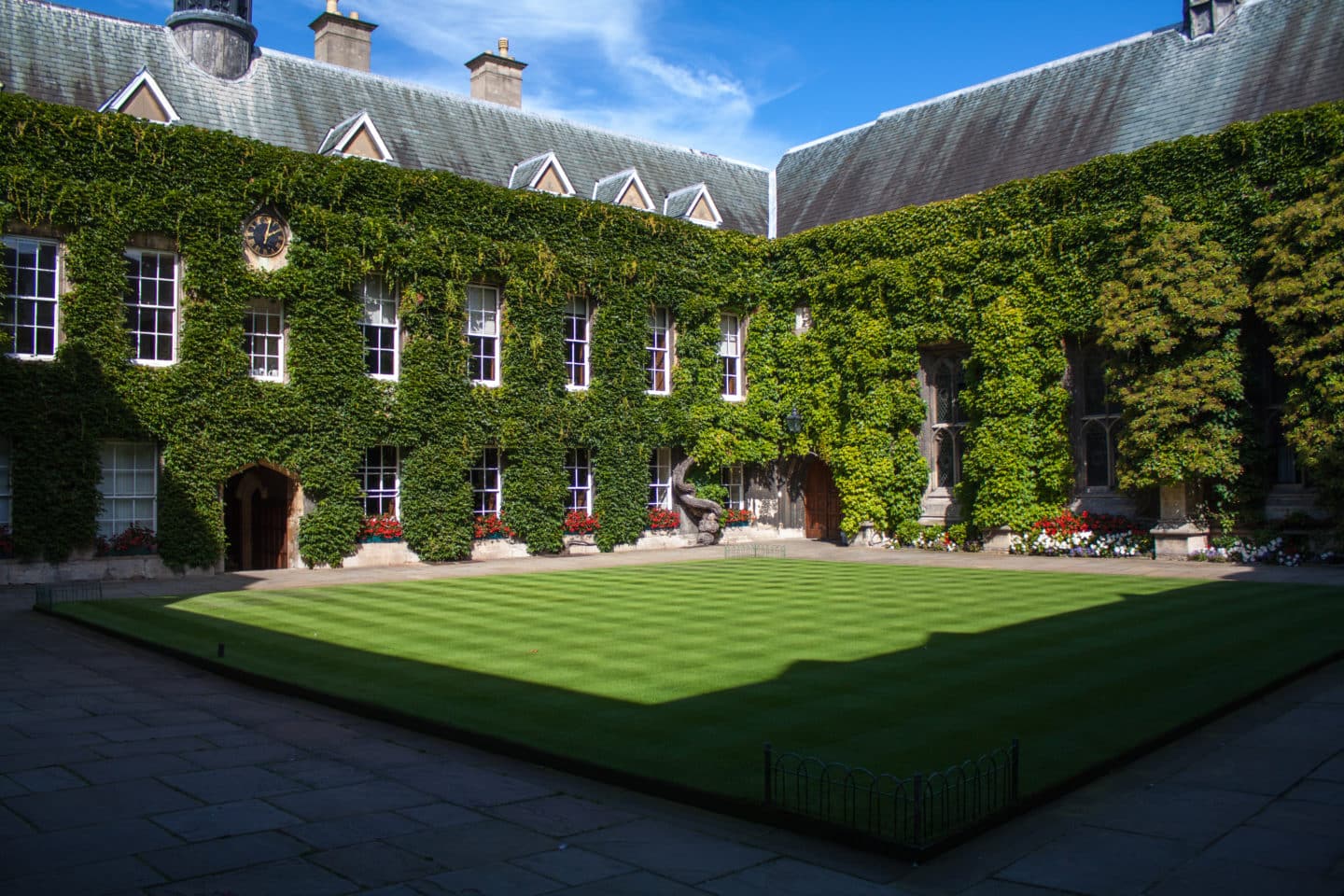 Elizabeth Ealing
Elizabeth Ealing
Third-year undergraduate, Physics
Profile
My name is Elizabeth and I'm a third year Physics undergraduate here at Lincoln College. I grew up in Rawtenstall in the North West and went to an all-girls grammar school in Bury. I attended an Oxford Open Day when I was in year 12 and fell in love with Lincoln as soon as I stepped into the Front Quad (I think it was the ivy). I loved how small the College was and how friendly the students I met were: this welcoming environment is my favourite thing about being part of Lincoln College.
So far, I have loved the physics course here. I have always preferred the more mathematical side of physics so I'm very lucky in that there are so many opportunities for me to explore this further. We have short options every year which count very little towards our grade and give us a chance to learn about something which isn't covered on the main course. Last year I studied French for this. There's also the opportunity to transfer to the MMathPhys course (Maths and Theoretical Physics) for the fourth year.  There are so many great things about studying here, but for me the best part is the incredible insight into the world of contemporary physics research that is on offer; just last week I attended a Physics Society lecture about tackling some of the problems in string theory using machine learning.
My advice for prospective students would be to find out lots about the course to make sure it is right for you. Once you have decided that physics is the perfect course, I'd recommend spending lots of time just solving problems. Professor Povey's Perplexing Problems is a great book full of loads of interview-style questions that will really get you to start thinking like a university physics student. In terms of finding good things to have on an application I'd always recommend following your interests. Write about what you love and find interesting rather than what you think the tutors want to read, your passion will come across a lot more.
Although I do spend a lot of my time doing physics, Oxford isn't all work and I always have lots of non-physics events going on. I am a cellist in Turl Street Orchestra, and I also regularly attend training sessions at Oxford's Judo Club. I'm definitely very busy but I love having this balance between my degree and everything else.