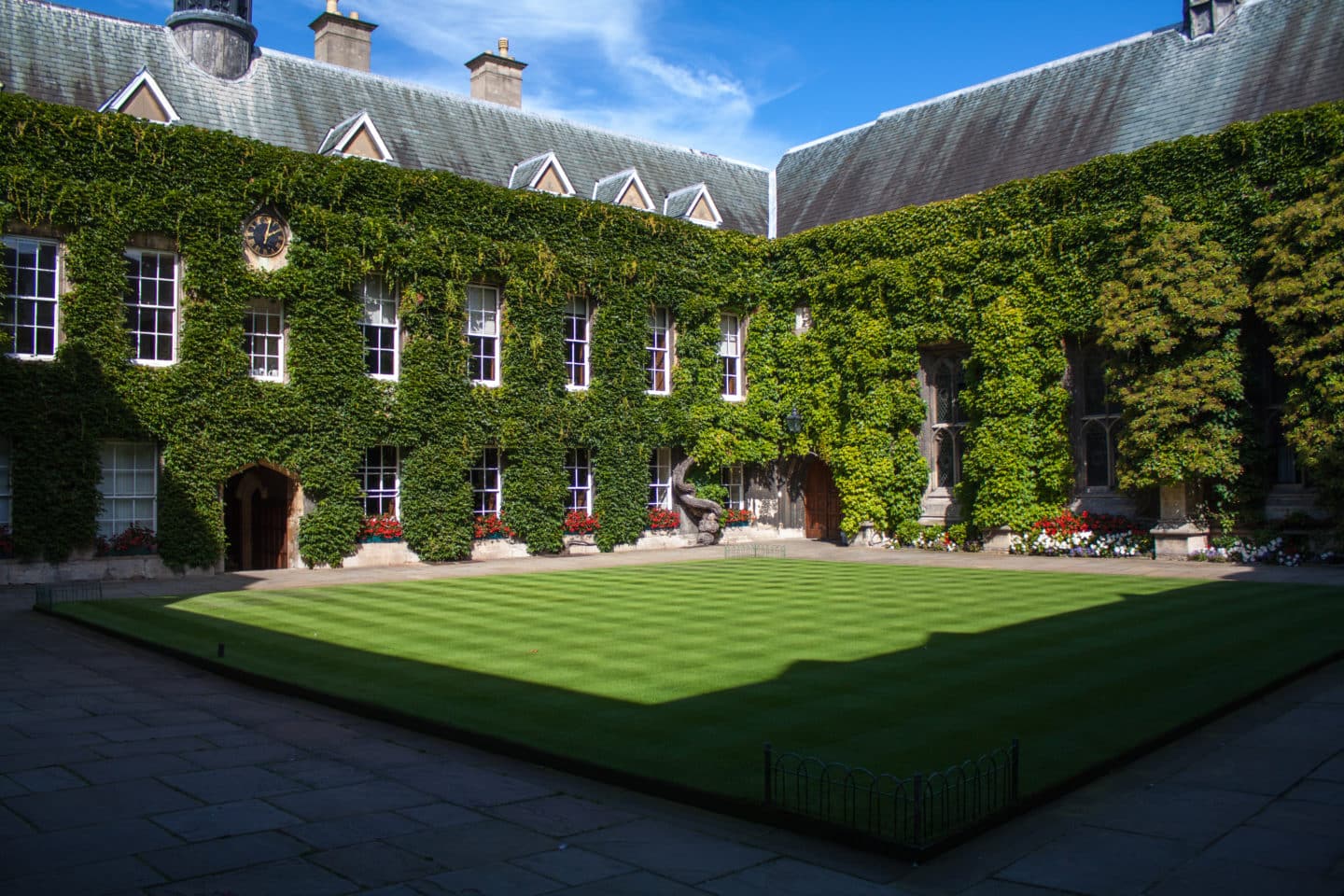 Ebrahim Hanifehpour
Ebrahim Hanifehpour
Third-year undergraduate, History
Profile
Hi, I'm Ebrahim. I grew up on the Wirral, in north-west England, where I attended a Catholic Grammar school. Studying BA History at Lincoln has honestly been one of the best experiences of my life. Studying at Oxford was a long-standing ambition for me, but I'd never really given a great deal of thought to which college to aim for, choosing Lincoln mainly for practical reasons: a great library, a good reputation for history, and a central location. So when I arrived, I was struck by the community atmosphere. Lincoln isn't one of the larger colleges, but this gives you the opportunity to get to know the people you live and study with, and it is certainly one of the most welcoming. In your studies, you'll find people with whom you can share ideas about the subject you love, and in this regard, Lincoln really helps to make the most of the Oxford tutorial system – it works best when discussion flows, and can produce real creative insights into the subject. But outside your studies too, you'll be able to follow your interests in student-led initiatives – charities, sport, arts – and feel the same sense of community (I spend much of my spare time on the football pitch!).
The History course itself is brilliant. Few things beat looking at a historical problem, or a set of confusing sources, and coming away with a new understanding of the past. History is all about discovering, as accurately as we can, the interconnections between occurrences – then explaining these connections to make the past, and hence the present, intelligible. This course ensures you're always learning new ways to do so: you'll deal with the paucity of sources of medieval topics, the multi-media abundance of modern topics, and the new methodologies you'll learn in historiography. Then, when you come across topics that catch your interest, you'll be able to focus your studies towards those areas – with the Lincoln tutors always there to help. By your 3rd year, you will be working towards your thesis – your opportunity to make an original contribution to the understanding of the past.
For anyone thinking of applying, I would urge you not to be put off by any doubts, or any misconceptions about Oxford. Lincoln, and the wider University, are fantastic places to study and live. Find a topic you're passionate about, and try to articulate why it is that it interests you. When you read about it, try to uncover the evidence and assumptions beneath the literature. Both will stand you in great stead for the application process and beyond.
So go on, apply, and change the way we look at history.