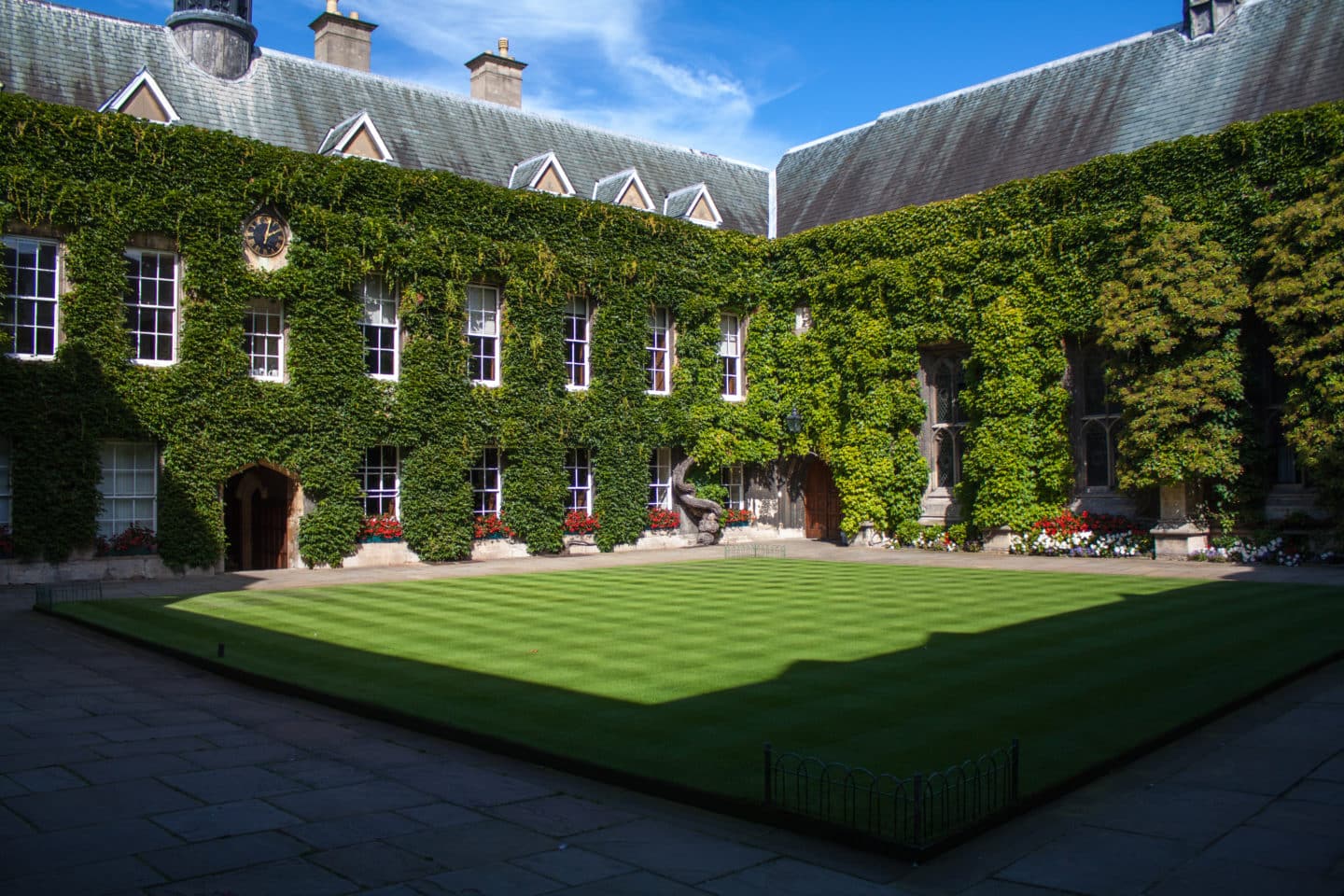 Dr Timothy Michael
Dr Timothy Michael
Tutorial Fellow in English Literature
Profile
I have been a Fellow of Lincoln College since 2013, when I moved to Oxford from the United States. After undergraduate studies in English and Philosophy at New York University (BA, 2002) and graduate studies at Harvard University (PhD, 2009), I spent three years as a member of the Society of Fellows at the University of Chicago.
College teaching
At Lincoln, I have the pleasure of teaching literature in English from 1760 to the present.  This consists mainly in offering classes and tutorials for the 'Romantic' (1760-1830), 'Victorian' (1830-1910), and 'Modern' (1910-present) papers.  I also give a number of lectures on Romantic literature throughout the year. At the postgraduate level, I offer MSt courses in eighteenth-century and Romantic literature and supervise DPhil students working in those areas.
In my tutorial teaching, the focus is on the art and craft of criticism: for first-year students, this entails an emphasis on formal analysis and literary history; for second- and third-year undergraduates, it entails greater awareness of literature's engagement with political and philosophical contexts.
Research

My research rests broadly at the intersection of literary and intellectual history in the long eighteenth century. My first book, British Romanticism and the Critique of Political Reason (JHUP 2016), examines how figures such as Burke, Wollstonecraft, Godwin, Wordsworth, Coleridge, and Shelley responded to a set of questions that very much remain with us: What role should reason play in the creation of a free and just society? Can we claim certain knowledge in a field as complex as politics? How can the cause of political rationalism be advanced when it is seen as having blood on its hands? The argument of the book is that much of the literature at the heart of British Romanticism is a trial, or a critique, of reason in its political capacities and a test of the kinds of knowledge available to it.

I am currently at work on two projects: a scholarly edition of Alexander Pope's late prose and a critical history of criticism in the long eighteenth century.

Select publications

'Keats and Uneasiness', Romanticism and the Forms of Discontent, Wissenschaftlicher Verlag Trier, Studien zur Englischen Romantik 21, 2017

British Romanticism and the Critique of Political Reason, JHUP, 2016

'Wordsworth's Boswellian Life-Writing,' The Wordsworth Circle, 44:1, Winter 2013

'Coleridge, Hume, and the Principles of Political Knowledge,' Studies in Romanticism, 49:3, Fall 2010

'Knowledge and Power in The Convention of Cintra,' The Convention of Cintra. Edited by W. J. B. Owen, with a Preface by Richard Gravil and Essays by Simon Bainbridge, David Bromwich, Timothy Michael and Patrick Vincent, Tirril, 2010