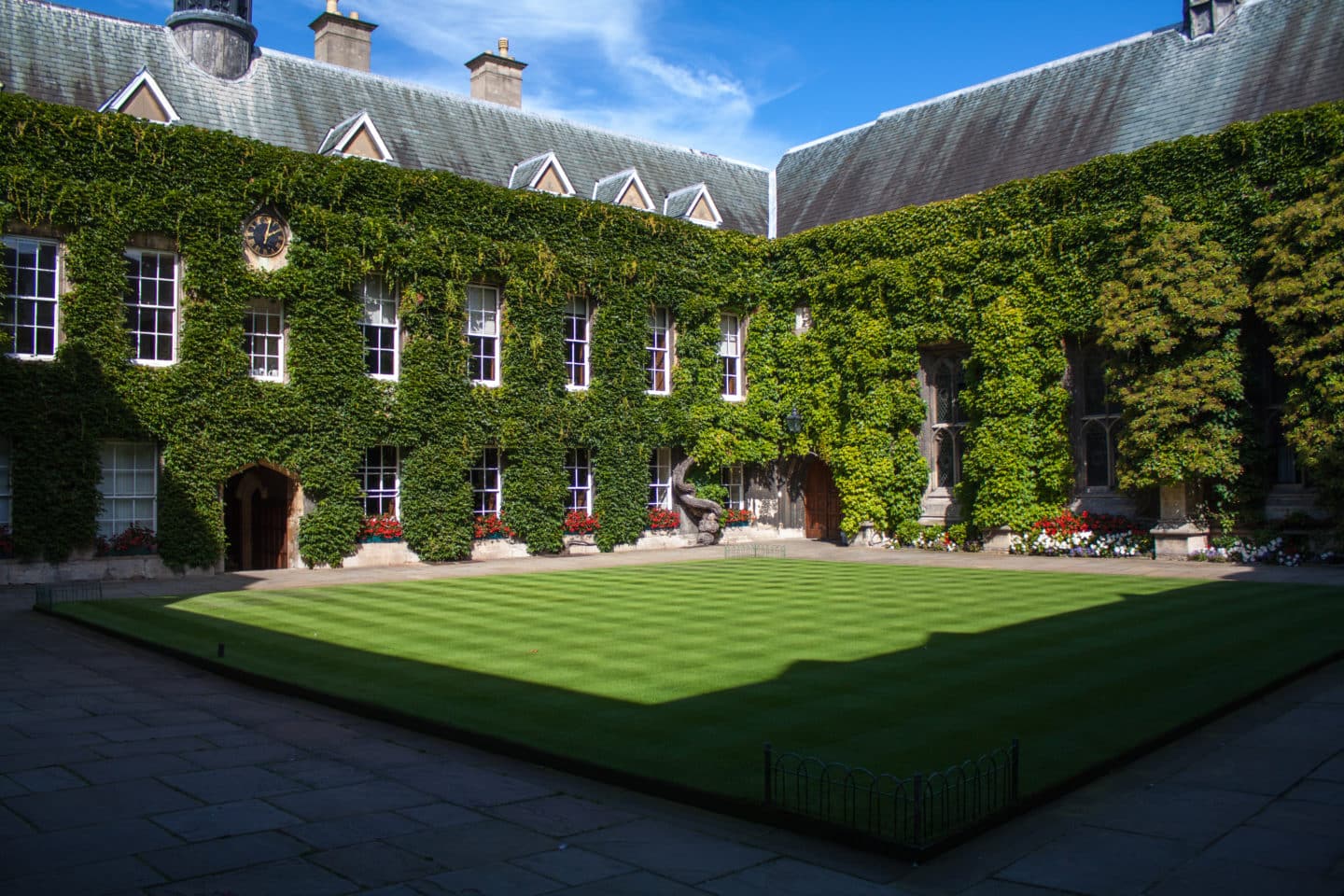 Dr Maryanne Saunders
Dr Maryanne Saunders
Access and Career Development Fellow
Profile
I grew up on the Sussex coast attending my local state school. I participated in a UNIQ summer school before coming up to Oxford to study History of Art at St Catherine's College where I was in the first cohort of Moritz-Heyman Scholars (now the Crankstart Scholarship).
I completed my Masters degree in the same department before moving to London for a PhD in Religious studies at King's College London. I successfully defended my thesis, 'In-between: Gender and Sexuality in Contemporary Religious Art' in March 2021. Prior to joining Lincoln I held Access positions at Regent's Park College and St John's College, Oxford.
Research

My research is interdisciplinary, encompassing Art History, Art Criticism, Religious Studies, Gender and Sexuality Studies. My primary focus is on contemporary art and I am currently writing my first monograph, Theologizing Queer Art, which is under contract with Brill and due in 2024. I am also interested in how religious imagery is utilised, reclaimed, and/or weaponised in art and activism. For example, I have presented work on the Annunciation and notions of consent and plan to develop this more in the future.

Select publications

Rosen, Aaron and Saunders, Maryanne. "Art (modern)" In Encyclopedia of Jewish-Christian Relations.
Berlin, Boston: De Gruyter, 2023. (https://doi.org/10.1515/ejcro.17674427)

Exhibition Review: 'Feminine power: the divine to the demonic' British Museum, Art and Christianity (2022)

'Women as Witness: Gender and Participation in Encounters' in Encounters: The Art of Interfaith Dialogue by Nicola Green. Edited by Aaron Rosen. Brepols Publishing, 2018 (https://doi.org/10.1017/hor.2020.24)

"I Am The Lord's Servant": Consent And Bodily Autonomy In Depictions Of The Annunciation. Shiloh Project Blog (2020)

'If Eve ain't in your garden: Queering Eve in Modern and Contemporary Art' in The Routledge Handbook of Eve eds. Caroline Blyth and Emily Colgan (forthcoming 2023)

Theologizing Queer Art, Brill Publishers, (forthcoming 2024)

Redeeming the 'Sinful Woman', The Visual Commentary on Scripture

Book Review: Modern Jewish art. Definitions, problems, and opportunities, Journal of Modern Jewish Studies, (2022).