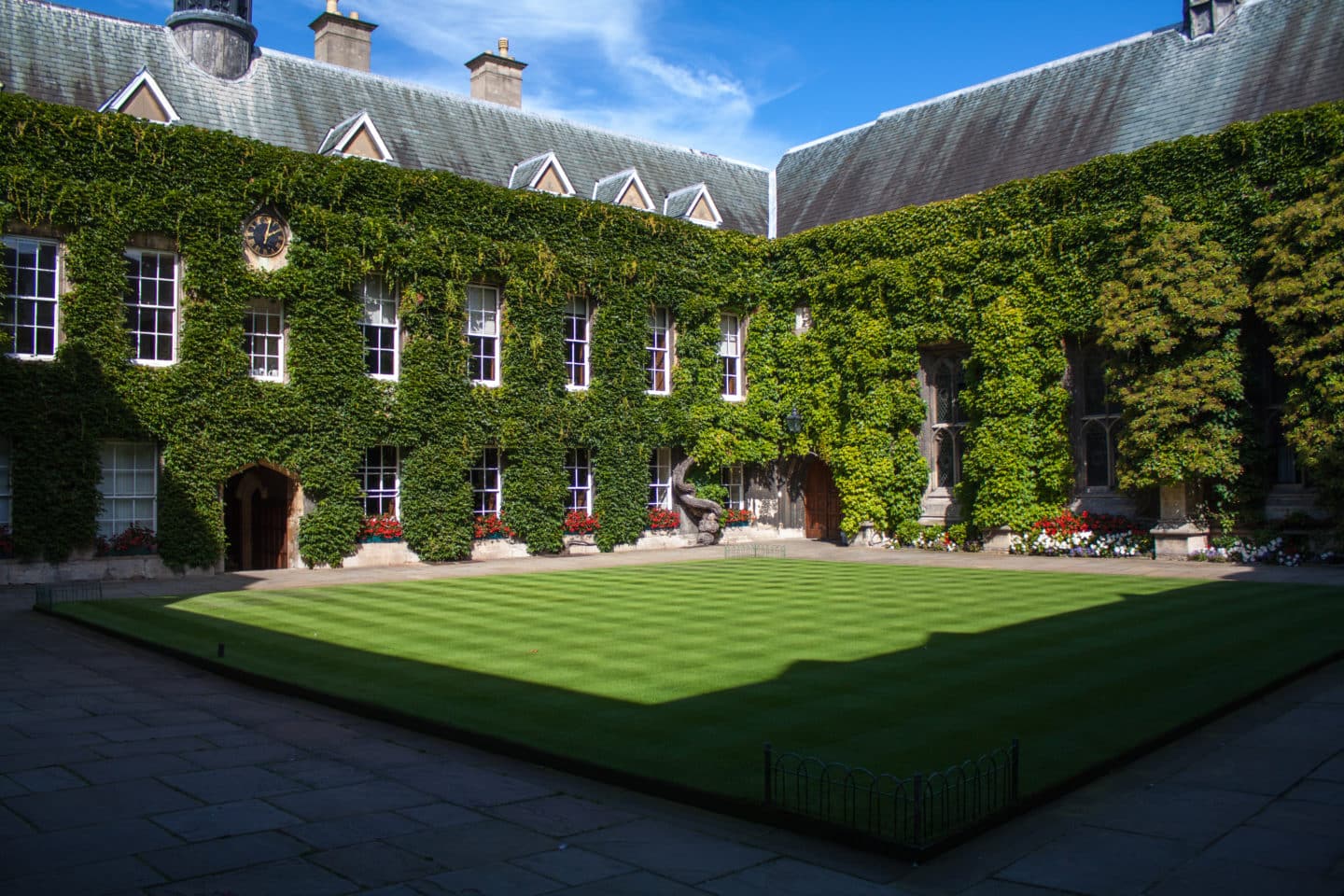 Dr Karl Kinsella
Dr Karl Kinsella
Shuffrey Junior Research Fellow in Architectural History
Profile
I studied Art History and Biblical Studies at Trinity College, Dublin before coming to Oxford where I did my MSt (Medieval Studies) and DPhil at Keble College. Soon after finishing my studies I took up a lectureship at the Art History department at the University of York for two years, where I enjoyed the opportunity to teach in the Minster and around the city. Afterwards, I came back to Oxford to begin my current role as Junior Research Fellow in Architectural History at Lincoln.
Research

My research examines ideas of architecture in the central Middle Ages (11th-13th centuries), and especially representations of buildings from that time. Representations of architecture are always interpretative acts and can tell us about how buildings were perceived and experienced during the Middle Ages. My DPhil examined three forms of architectural representation, but I have focused especially on Richard of St. Victor's twelfth-century architectural drawings for his commentary on the Book of Ezekiel. These are some of the earliest plans and elevations that exist and are the source of the word 'plan' when referring to a drawing. I am in interdisciplinary scholar, at home working with manuscripts as well as buildings. My current work examines medieval liturgical commentaries as a means of using architecture as a teaching tool and to give a Christian audience a sense of what buildings and their individual parts should mean.

Select publications

'A Medieval Architectural Vision', Thinking 3D Exhibition Catalogue (Oxford, Bodleian Publishing, 2019): 144-149.

'Honorius Augustodunensis: Teaching with Architecture in the High Middle Ages' in Horizontal Learning within High Medieval Religious Communities, ed. by Micol Long, et al. (Amsterdam: Amsterdam University Press, 2019): 141-162, doi: 10.2307/j.ctvnb7nbt.10

'Richard of St. Victor's Solutions to Problems of Architectural Representation in the Twelfth Century', Architectural History, 49 (2016): 3-24, doi: 10.1017/arh.2016.1

'Doors as Liminal Structures in the Late Anglo-Saxon Period', Leeds Studies in English 48 (2017): 43-55.

'"Preference for Round Windows": Hobbits and the Arts and Crafts Movement', in Tolkien: The Forest and the City, ed. by Helen Conrad O'Briain and Gerard Hynes (Dublin: Four Courts Press, 2013): 87-97.