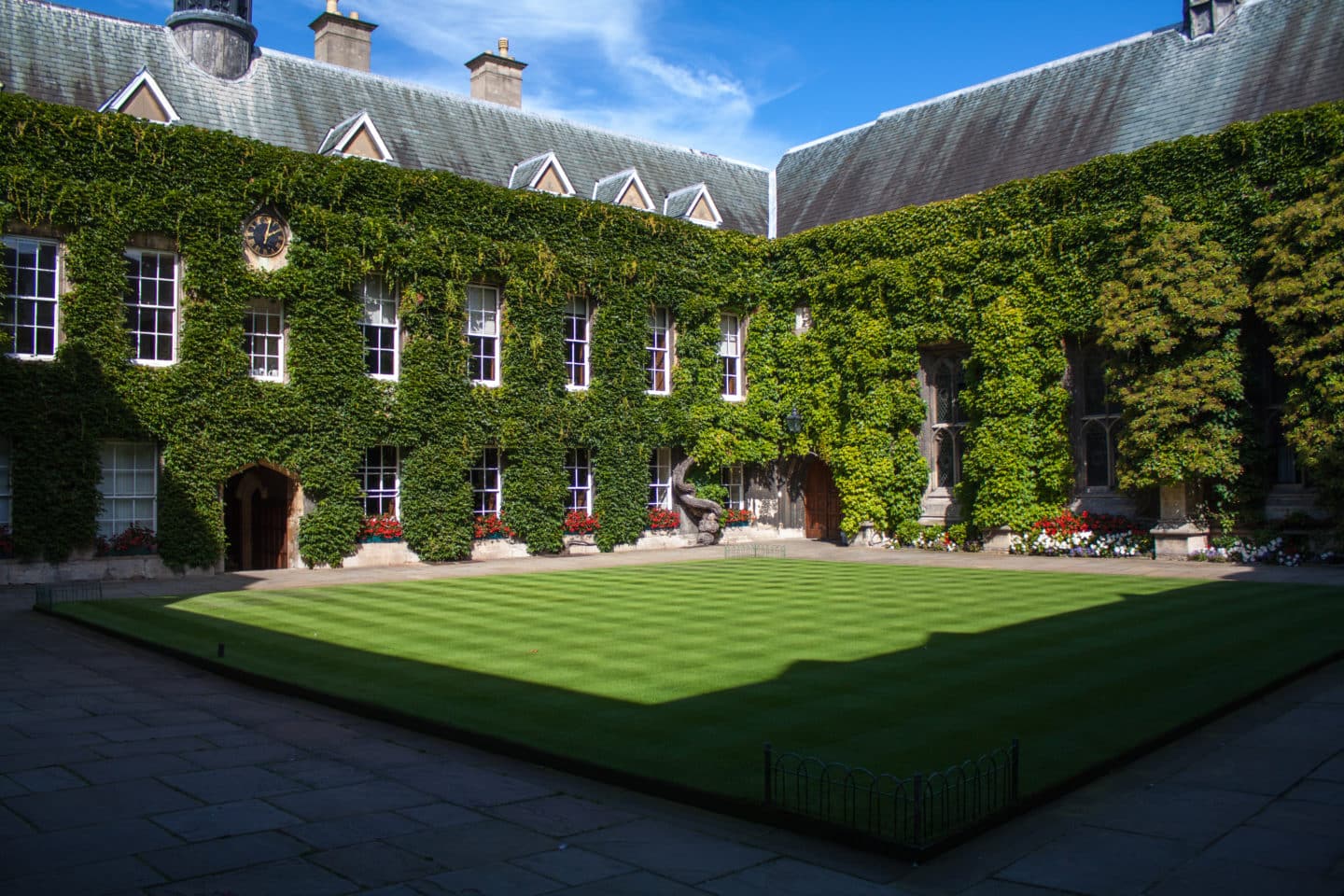 Dr Gabrielle Watson
Dr Gabrielle Watson
Shaw Foundation Fellow in Law
Profile
I am the Shaw Foundation Fellow in Law at Lincoln College, Oxford. I was formerly a Leverhulme Early Career Fellow in the Faculty of Law and Postdoctoral Research Fellow in Law at Christ Church, Oxford. I hold an LLB with First Class Honours from the University of Edinburgh and MSc, MA, and DPhil degrees from the University of Oxford. I work on topics at the intersection of criminal law, criminal justice, and jurisprudence.
In 2019, I was elected to the Inaugural Visiting Fellowship in Law at the newly instituted Cambridge Centre for Criminal Justice. In 2021, I will return to Cambridge to take up Visiting Fellowships at the Centre for Penal Theory and Penal Ethics and at Downing College.
College teaching
At undergraduate level, I teach the core papers in Criminal Law, Constitutional Law, and Jurisprudence, and convene the optional paper on the Philosophy of Punishment. At postgraduate level, I contribute to the new course in Advanced and Comparative Criminal Law. I am strongly committed to access and widening participation at Oxford, and welcome enquiries from Law applicants from non-selective state schools and colleges, and those with no prior exposure to the system.
Research

My first book, Respect and Criminal Justice, was published in June 2020 by Oxford University Press. It offers the first sustained examination of 'respect' in policing and imprisonment in England and Wales, where the value is elusive but of persisting significance. Funded by the Leverhulme Trust, I am currently writing a second book entitled Just Words? Ethics and the Language of Criminal Justice. It charts the shift towards an ethical vocabulary in criminal justice in recent decades, and examines how terms such as 'fairness', 'humanity', 'hope', 'decency', 'dignity', and 'justice' shape the process of calling individuals to account for their alleged wrongdoing. I have given invited talks on these topics in Oxford, Cambridge, and Berlin. I was recently interviewed by Jurisprudence in Oxford as a Featured Scholar.

Select publications

In preparation (2020): a review article on Fassin's The Will to Punish for the Oxford Journal of Legal Studies and invited reviews for Criminal Law and Philosophy, and the Howard Journal of Crime and Justice.

Respect and Criminal Justice (2020). Oxford and New York: Oxford University Press.

'Reducing Female Admissions to Custody: Exploring the Options at Sentencing' (2017) Criminology and Criminal Justice 17(5) 546-567 (with Julian V Roberts).

'Review of Michael J Coyle, Talking Criminal Justice: Language and the Just Society' (2015) Theoretical Criminology 19(3) 445-448.