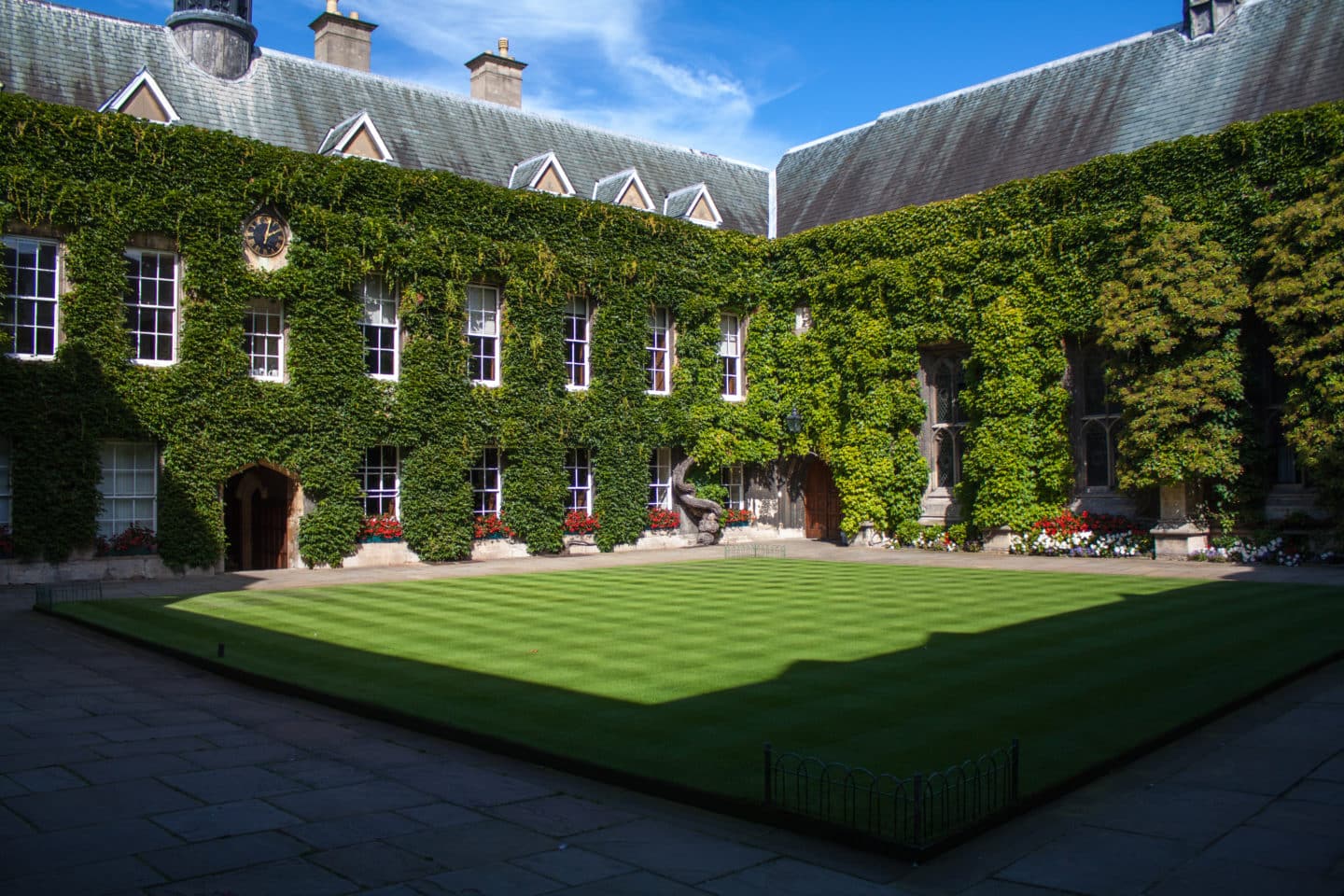 Arya Raval
Arya Raval
Second-year undergraduate, History of Art
Profile
Hello! My name is Arya Raval and I have just finished my first year in my undergraduate degree for History of Art at Lincoln. I am from London, but I grew up in both France and India as well, studying in both International and British schools. I started studying History of Art for my A-Levels, and really fell in love with it, especially because it incorporates so many of my interests, such as going to exhibitions and learning languages. This was one of the reasons I was interested in the Oxford History of Art course – it felt really diverse and broad, whilst also offering language courses. I was attracted to Lincoln in specific, due to the friendly feeling I immediately got upon visiting. My experience at Lincoln and with the course so far has been wonderful, even with the inevitable restrictions of Covid. The College's community has been such a welcome balance to the invigorating work of the course, and the people I've met this past year have truly made it a fantastic experience.
This year, the History of Art course has consisted mainly of the essential theories of the discipline, whilst also allowing you to discuss objects of your choosing in your essays each week, rendering it as a structured, but also individual, course outline, wherein the tutorial sessions each week consist of unusual and exciting object assortments. I really enjoyed the Introduction module, as it served as a way to sample a variety of Art History from different cultures, with a heightened focus on non-Eurocentric artworks and the challenges of these mindset shifts. Equally, the Challenging Antiquities module was really exciting due to the application of themes and writings from antiquity to present-day artworks and our current politics. Finally, I really appreciated the access to museums around Oxford that the course provided us with, especially with the willingness of the curators to really allow us to explore the displays.
My main advice for prospective students wanting to study History of Art is simply to go to museums and exhibitions and read up on artists, artistic theories or movements that interest you. There is no need to know specific things prior to starting the course, but a really exciting part of it is seeing everyone in the cohort's own individuality and interests shining through each week, so explore what interests you, and try, as much as possible, to see some art!
Aside from the genuine beauty and vibrancy of the College, the fact that Lincoln is a small community is my favourite thing about it. Everyone is really lovely, and it has a really inviting atmosphere – Its exciting and diverse, and has truly wonderful people at its heart!
In my spare time, I enjoy horse-riding, travelling, photography, sketching, pottery and painting, especially in oils! I have also really enjoyed Lincoln's fantastic programme VacProj, which works with children in the summer vacation in Oxford, a team I am very excited to be a part of this summer!