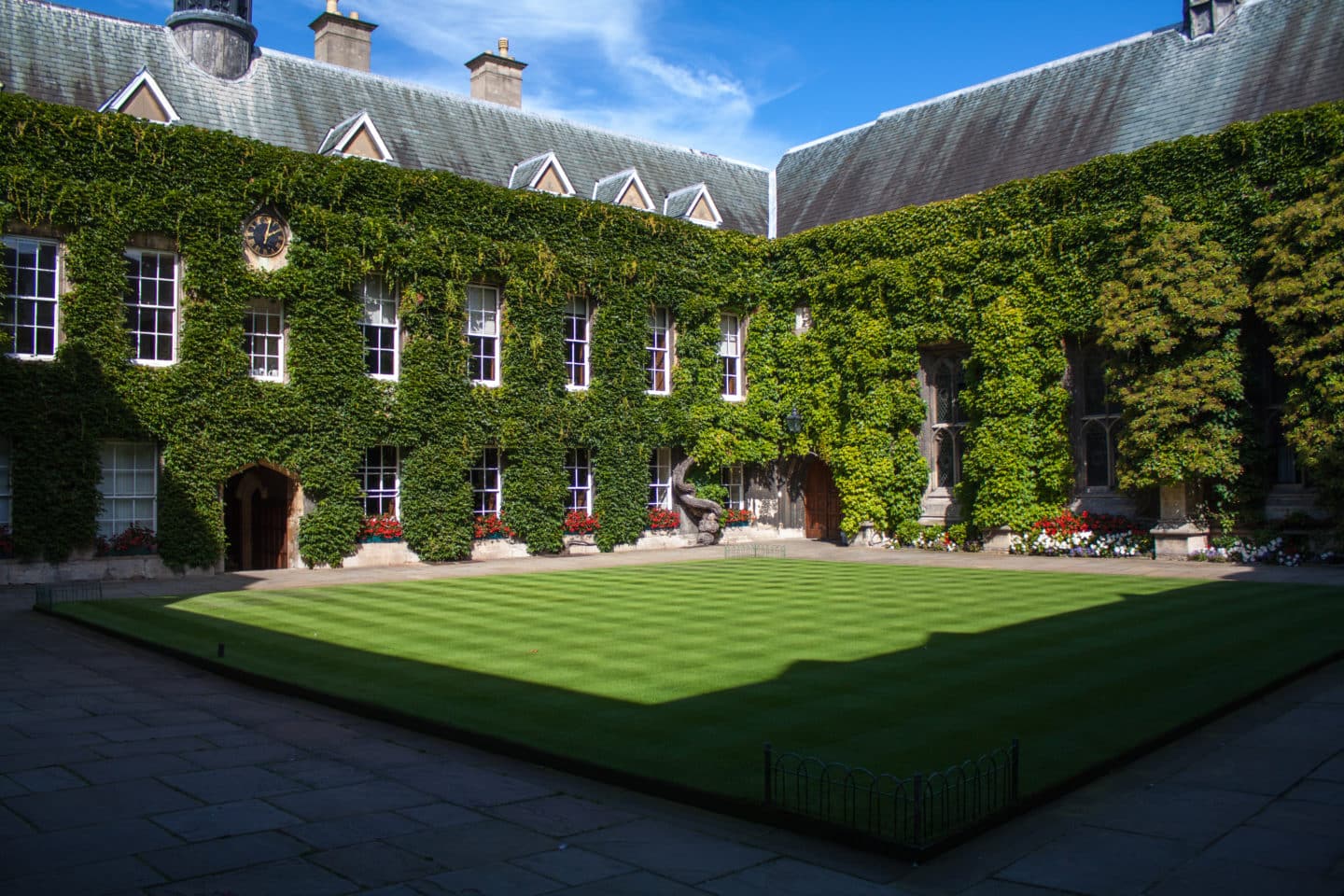 Anna Gunstone
Anna Gunstone
Third-year undergraduate, Music
Profile
Three things drew me to apply to study music at Oxford: the sense of community fostered by the collegiate system, the breadth and holisticness of the course, and a vibrant culture of enthusiasm surrounding learning. I was unsure of what to expect when I came to the University, considering the small number of students from my school who have attended Oxford, and the lack of any student studying music. I could not have asked for a friendlier or more welcoming college than Lincoln, which became home more quickly than I could have hoped. The College is small and intimate, lending a sense of cohesiveness to the community as a whole, with friendships spanning across subjects and years. Lincoln supports its students on an individual level, providing academic, welfare, and financial support where needed, and on a communal level through providing funding and facilities for projects and societies such as the Lincoln College Music Society and the annual musical production.
Although I spend a fair amount of time in the library, there is still time to pursue extracurricular interests. In my free time I sing in the College Chapel Choir, and play cello for various ensembles, including a piano trio, Oxford University Chamber Ensemble, and the Oxford University Orchestra for which I am also Secretary. Although the course is academically challenging and demands hard work, there is still time to pursue many other musical opportunities throughout the term. In November 2019 we even managed to produce a Lincoln College production of My Fair Lady!
The Music course is extremely eclectic and multidisciplinary, with a great variety of content ranging from studying world jazz to Strauss's representation of women. Furthermore, the course becomes more flexible as you progress. Whilst the first year is oriented towards a holistic foundation in music with a couple of optional modules, the final two years allow greater specialisation, with a wide selection of options. These options can alter the nature of the degree significantly. For instance, you could take more theoretically and scholarly-based modules perhaps or pursue more practical disciplines such as performance or conducting.
Prospective applicants should have a close look at the course, but also consider that the focus or approach to a module may be from an unexpected angle, so it is important to keep an open mind when considering what may or may not be of interest.
Studying Music at Oxford is a unique experience– the work is challenging yet rewarding, and stretches you academically and creatively. Lincoln provides a home for this – it is a college with a strong culture of community, and is a fantastic hub for accessing all of the opportunities the University can offer.