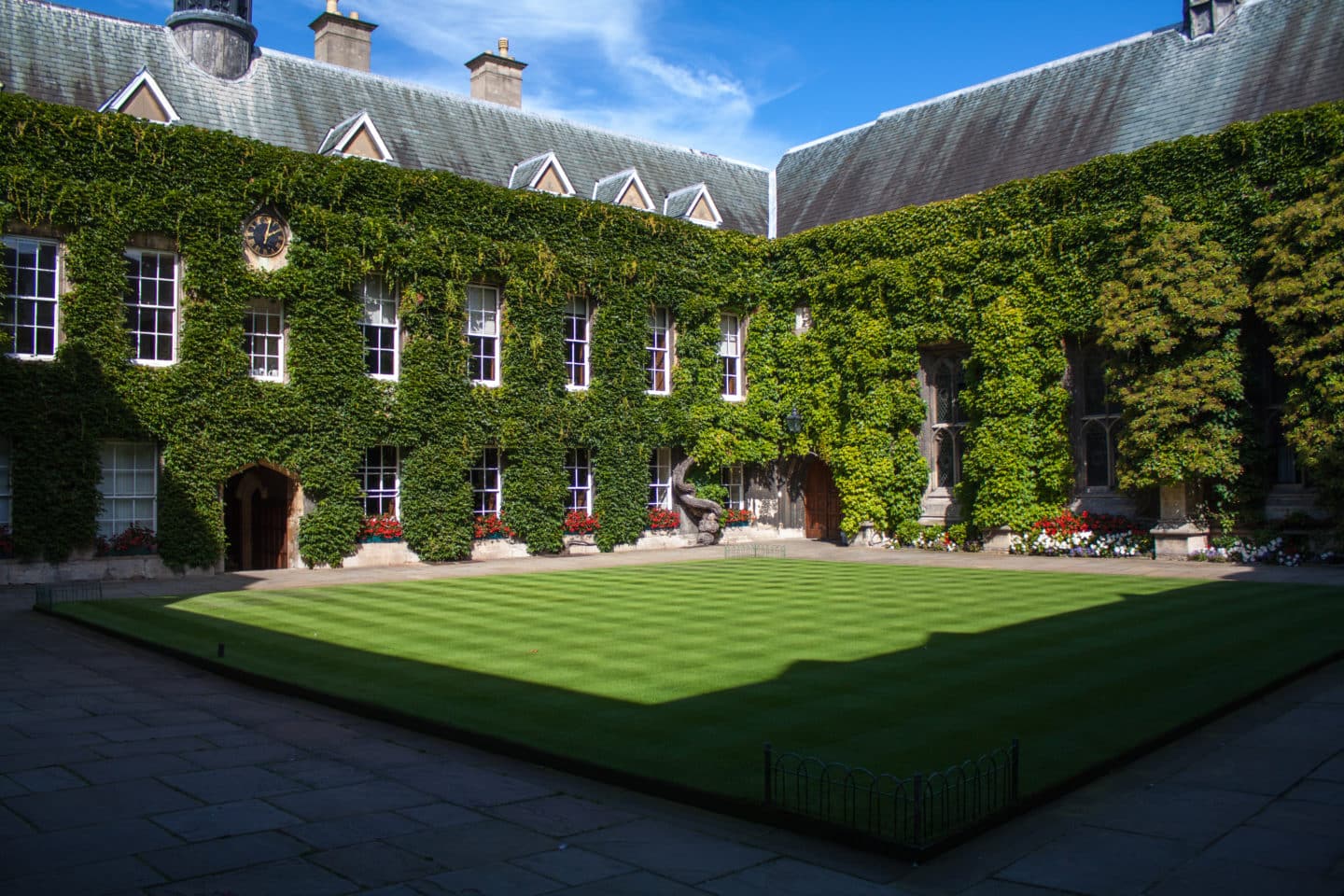 Alen Maguire
Alen Maguire
Third-year undergraduate, Chemistry
Profile
I'm Alen and I'm a third year undergraduate in Chemistry. I grew up in North London and attended a private school in Central London for my GCSEs and A Levels. I first developed an interest in Chemistry in secondary school and by the time I was doing A-levels I was sure I wanted to study it at university. Oxford had always appealed to me due to its amazing academic reputation, and after visiting the city I was certain it was where I wanted to apply. Lincoln was my choice of college because of its central location and its small and welcoming student population. I've loved my time at the College so far, there's great entertainment, a lively college bar, and a very friendly community.
My favourite part of the course so far has been the tutorial system. These teaching sessions are usually three-on-one for Chemistry and the level of attention you receive is far greater than you can get anywhere else. I'm able to ask all the questions I like, and they will always be answered. You're able to cover interesting material beyond the scope of the degree and it's a fantastic opportunity to gain from the knowledge of experts within their field. The tutors at Lincoln always make time to support students both academically and pastorally, which makes a massive difference to our student experience.
If you're a student thinking of applying to study Chemistry, I'd really recommend it! Chemistry is hard but rewarding work and is incredibly fun to study. In terms of advice for the application process, I'd really recommend exploring interesting chemistry as much as possible. I went to Royal Institution lectures and read the New Scientist magazine, but anything along those lines is great! Other ideas might be attending open lectures or reading interesting research papers. The tutors who interview you will love to be speaking to a student who has clearly pursued their interest in science.
The best thing about being part of Lincoln College is definitely the community. Ranging from fancy subject dinners to casual sporting events, there are always fun activities and friendly faces. I'd encourage anyone at Lincoln to get involved in college life in one way or another. I've been part of the College rowing and running clubs, and I always enjoy the bops (parties!) organised by the College entertainment team too!
In my spare time, I play water polo with the University team, as well as playing the guitar and reading for pleasure. Although the time commitment to any Oxford degree is pretty big, it's still possible to make time for all the extra-curriculars you want to be involved in, as well as having time to relax and see friends. I can't recommend Oxford and Lincoln College enough!