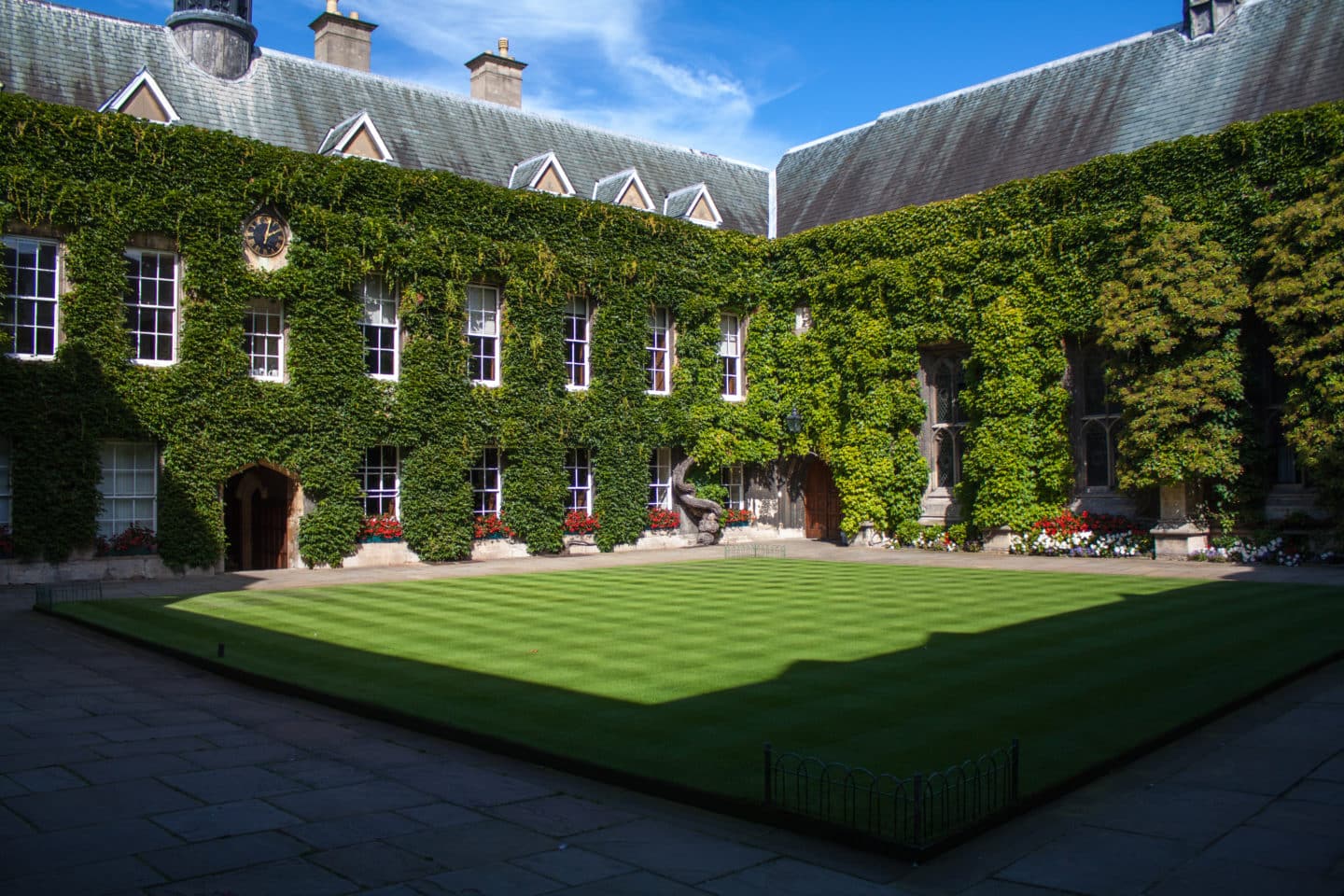 Graduation Information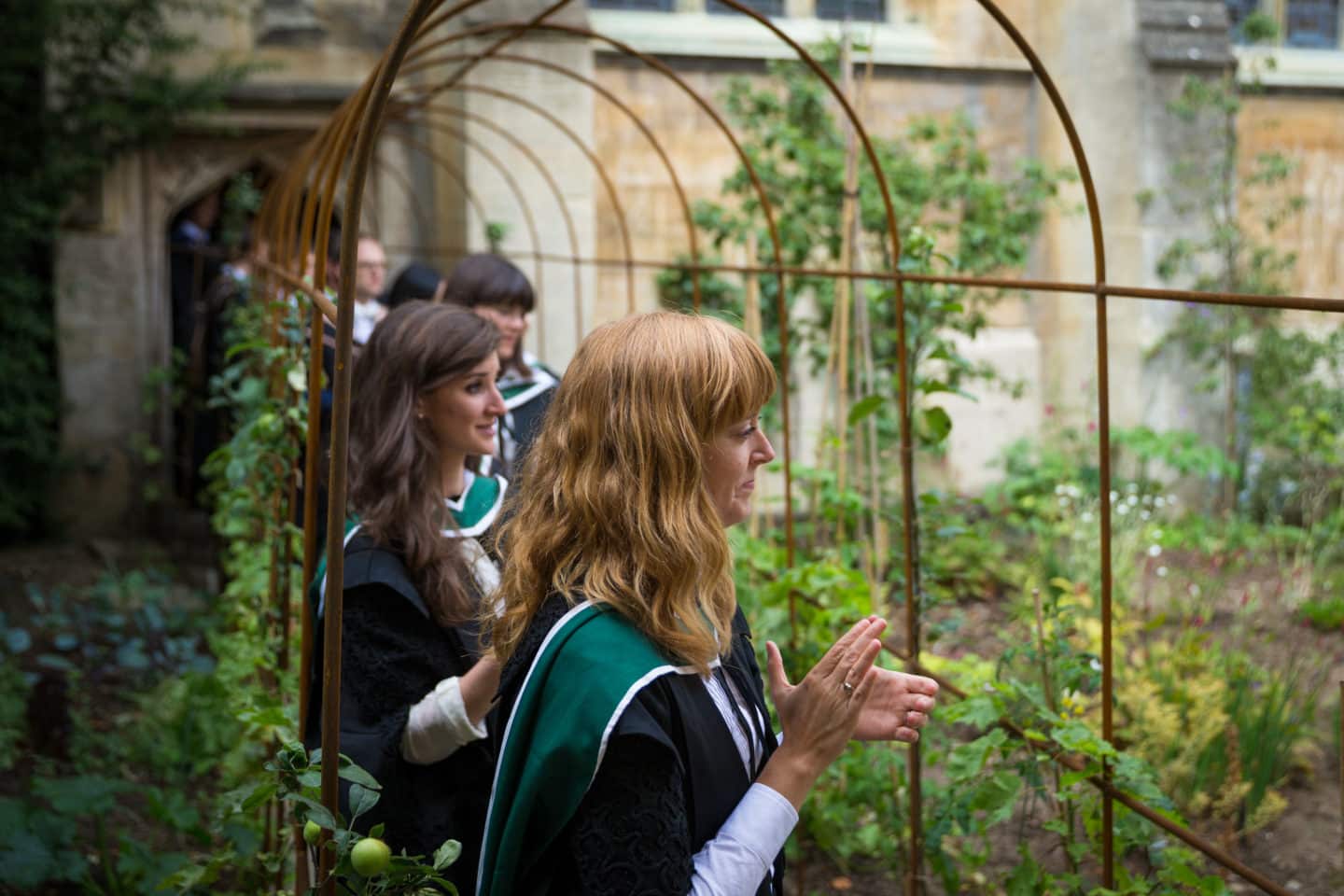 Students may graduate in person by attending a degree ceremony, or in absence. Morning degree ceremonies begin at 11am, and afternoon ceremonies at 2.30pm, and graduands are able to invite up to two guests. A luncheon, hosted by the Rector, is provided in College for graduands and their guests who would like to attend.
Only one degree can be conferred in person at a given ceremony. It is not possible to attend a Degree Day following completion of a Certificate or Diploma. If you have any debts outstanding to Lincoln College or the University you will not be permitted to graduate.
Finalists (undergraduates and graduates on taught courses)
Arrangements for degree ceremonies are made at the start of your final year. The College will send you an email which will explain the booking system, alert you to the dates of the degree ceremonies taking place the following summer/autumn, and invite you and up to two guests to lunch in College. The University will be in touch towards the end of Michaelmas term with a booking form and you must complete this by the deadline.
Bookings will be taken on a first come-first served basis.  If you miss the deadline, you will lose your priority status and will be counted as a 'historic graduand'.
Three months before the ceremony, the Rector's PA will be in touch with a form to complete relating to arrangements – gowns, lunch, guests, dietary requirements etc.
Research students
Research students will be invited to a degree ceremony when they have been granted Leave to Supplicate.
Degrees in absentia
If you are unable to attend a degree ceremony in person, you can take your degree in absentia (in absence). If you choose this option, your name can be put forward to the next available ceremony, after which your degree certificate will be posted to you.  Please contact the Rector's PA to book a place.
MAs
If you have completed a BA you will be eligible to take an MA in or after the 21st term since you matriculated (i.e. seven years after matriculation). This is not an automatic process and to obtain your MA you must apply to graduate at a degree ceremony (either in person or in absentia). You must have had your BA conferred in order to take your MA. They can be conferred at the same ceremony provided that sufficient time has elapsed since you matriculated.
You should book for a Degree Day in the usual way. You are not at any point eligible to take an MA if your undergraduate degree is an undergraduate Master's degree. Please note the Oxford MA is not an upgrade of your BA and has no subject or class.
The MA degree fee is £50.00, which must be paid at least 30 days prior to your degree ceremony. Please contact the Rector's PA to book a ceremony.
Historic graduands, MA conferrals, and Higher Degrees
It is expected that a proportion of the invited Finalist students will not take up their places to graduate in person and these spaces will be available to 'historic graduands' (those who have not yet had their degree(s) conferred) and candidates for the Master of Arts, or Higher Degrees.  If you fall into one of these categories then please contact the Rector's PA to put your name on a waiting list for a place at a graduation ceremony.
For more information please check the University's Degree Conferral website.
How many guests am I allowed to invite?

You are normally allowed to have up to two tickets for guests (this applies for both the ceremony and the lunch in College). Children aged seven and over are welcome to attend the ceremony, and they will require a ticket if they occupy their own seat.

What should I wear?

Full academic dress (sub fusc) must be worn at degree ceremonies. Students may wear their preferred items from the following list:

Dark suit with dark socks, or dark skirt with black tights or stockings, or dark trousers with dark socks or dark hosiery
 Dark coat if required
 Black shoes
 Plain white collared shirt or blouse
 White bow tie, black bow tie, black full-length tie, or black ribbon

'Dark' in this context means dark grey, dark blue or black. Clothing must be plain; pinstripes and similar patterns are not permitted.

When wearing sub-fusc, your clothing must not leave any part of your legs, ankles, or feet uncovered.

The mortar board may be worn out of doors but must be removed and carried indoors.

Ministers of religion may wear clerical dress, with a gown over, when attending ceremonies.

If you wear a head dress / scarf for religious reasons, a black scarf should be worn.

Members of the armed forces may wear service dress under their gown, in place of sub fusc. This is only applicable to members of The British Armed Forces in the UK. Uniform caps should be removed when indoors.

All students, except those having a doctorate conferred, can arrive at the Sheldonian wearing the gown of the degree which they are going to have conferred at the ceremony, and then add the hood at the appropriate time during the ceremony. It is important that all students should bring their mortarboards with them (or arrange to hire one).

Doctoral candidates must wear the gown (and hood) of their current Oxford status to the ceremony (if you have no other Oxford degrees, this means your graduate gown). Candidates then change into the DPhil gown once their degree has been conferred.

It is recommended to hire the necessary gowns which can be arranged through College (and should be paid for on collection - approximate hire cost £45 per gown). We assume that candidates can provide their own graduate gown and mortarboard unless they tell us otherwise.

What should my guest(s) wear?

There is no formal dress code, however most guests dress for a formal occasion.

Is there overnight accommodation available in College?

Lincoln offers bed and breakfast accommodation at the Lincoln EPA Centre (mostly single rooms) over the summer period. You can book online here. A 25% discount is available if you use the promotion code LINC1427.

Accommodation is also offered throughout the year by University Rooms Oxford.

What arrangements are in place for those with mobility difficulties?

Please indicate at the time of your booking if you have special requirements (for example due to a disability), and inform us of your guests' accessibility requirements, so that we can plan where to accommodate you most comfortably and conveniently.

The Sheldonian Theatre is a Grade I listed building. Please note that there are no lift facilities and the majority of seats are benches, some without back rests. Guests should be made aware that they may have to climb several flights of stairs to be seated.

Will there be photos/video?

By attending a degree ceremony at the University of Oxford, either as a graduand or as a guest, you may be captured in photography or film footage. Audio and visual images of the ceremony are publicly available via the sale of personalised DVDs of the ceremony. Further information can be obtained here.

The ceremony will also be streamed live so that any family or friends who cannot attend will be able to watch the ceremony as it is taking place.

Professional photographers will be available to take graduands' photos at the College on the day of the ceremony. Additional photography may take place during the reception and lunch at Lincoln College, and these images may be used on the College website. Please contact the Development Office if you do not wish to be photographed.

When will I receive my degree certificate?

Once you have your degree conferred at a degree ceremony either in person or in absence, you will automatically receive a degree certificate. This will either be presented to you by the College on the day of the graduation ceremony, or sent to you by post.
Due to the current situation with Covid-19, this information may not be applicable. Please check the dedicated page for Covid-19 for updates.