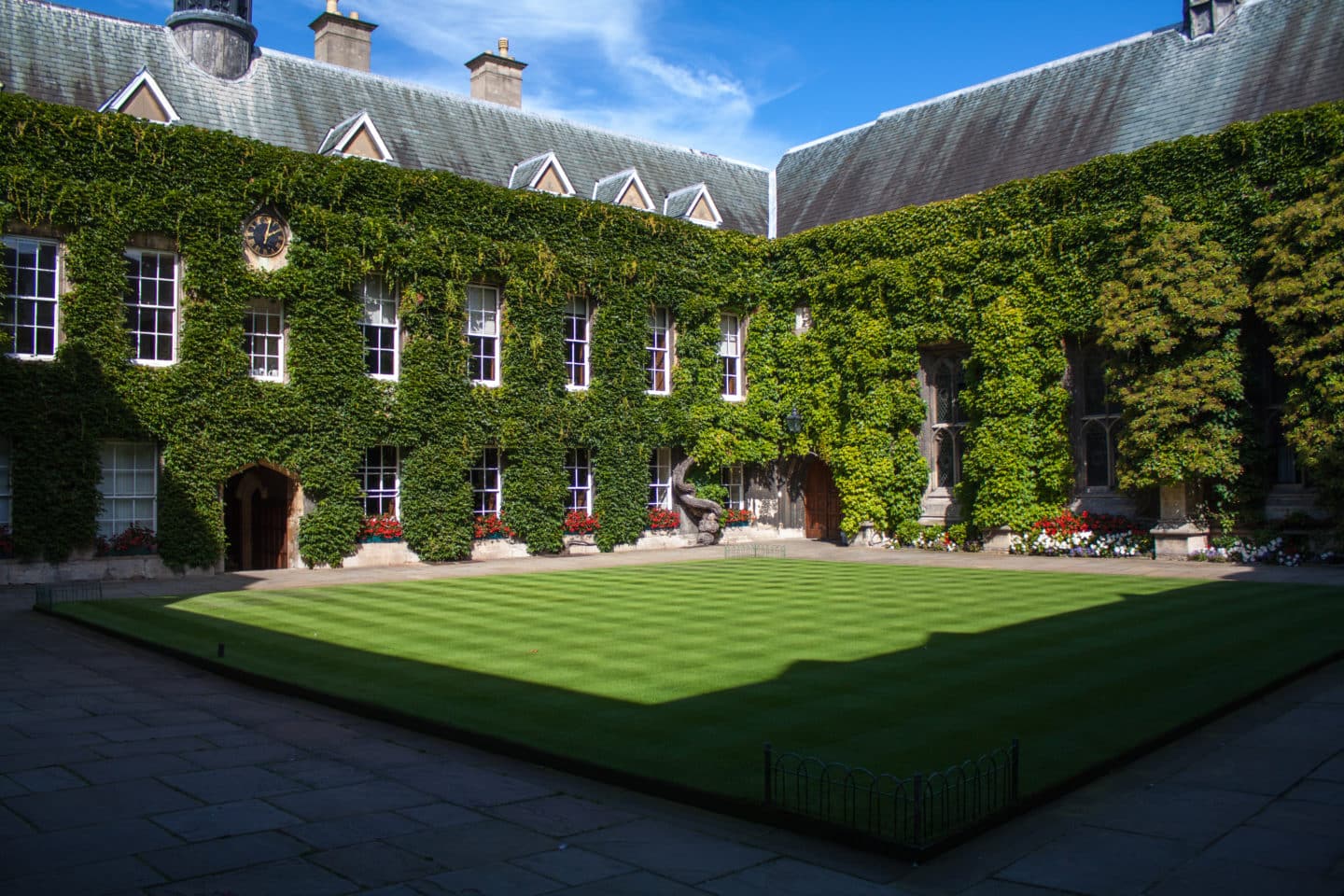 Dr Sarah Bennett
Dr Sarah Bennett
Profile
I went to school at a comprehensive in Berkhamsted before taking up a BA in English at the University of York. I came to Oxford in 2005, and completed my MSt (2006) and DPhil (2010) at Hertford College. Before joining Lincoln I was at Oriel College for eight years, as Lecturer, and Research Fellow in English.
College teaching
I teach on all three of the first-year Prelims papers: the literary theory element of Paper 1 (Introduction to Language and Literature), and Papers 3 (Literature in English 1830-1910) and 4 (Literature in English 1910-present). I also teach FHS Paper 5 (Literature in English 1760-1830) to second-years, and supervise dissertations in the period 1760-present.
Research

My current research focuses on Irish modernist poetry and the politics of literary style in the Free State and early Irish Republic. I have recently completed an edition of The Letters of Denis Devlin (Cork UP, 2020), Irish poet-diplomat. I have a longstanding interest in transatlantic influence and exchange in British, Irish and American literature from the nineteenth-century to the present day, and have published widely on modern and contemporary Irish poetry.

Select publications

The Letters of Denis Devlin (scholarly edition), Cork University Press, 2020.

'Heaney and America', in Seamus Heaney in Context, ed. Geraldine Higgins, Cambridge University Press, 2020.

'Between Revivalist Lyric and Irish Modernism', A History of Irish Women's Poetry, ed. Ailbhe Darcy and David Wheatley , Cambridge University Press, 2020.

'This Rough Magic: Late Derek Mahon and Late Shakespeare', Shakespeare and Contemporary Irish Literature, ed. Stanley Van der Ziel and Nicholas Collins, Palgrave Macmillan, 2018, pp. 99-123.

'Love, Sorrow and Joy: Aubade for the Irish Poetry Avant-Garde', Wave Composition, July 2012.