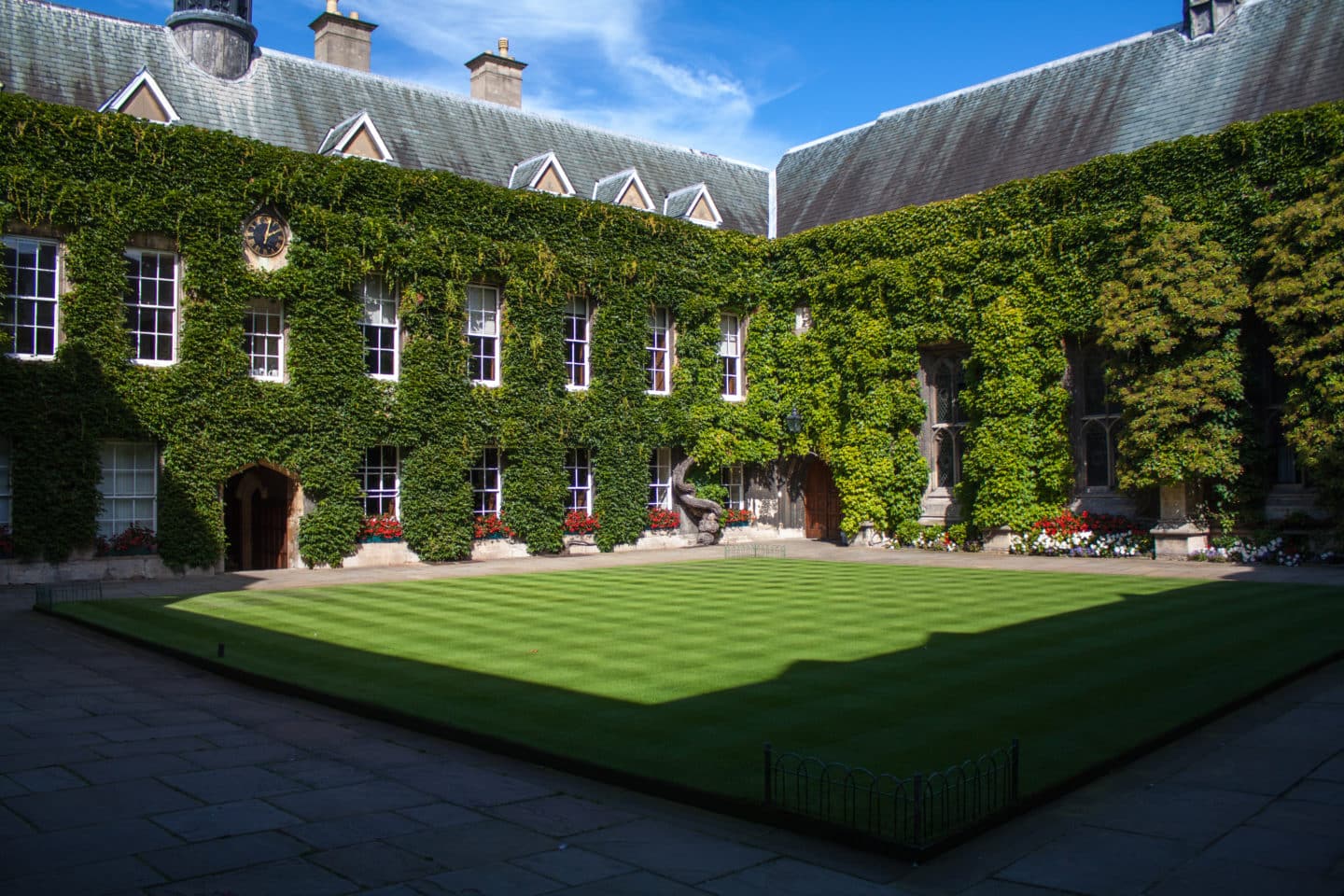 Lincoln College Telethon 2023
Thank you for your interest in joining the calling team for the Telethon. Lincoln has a strong and successful tradition of telethon appeals, with this year's telethon taking place in College from Monday 18th September to Monday 2nd October 2023. You will be phoning Lincoln alumni to update them on developments and news here at College, to say a big 'thank you' for their support of Lincoln, hear about their memories of student life, and learn about their career paths since graduation. You will also be fundraising for the Lincoln Annual Fund, raising vital funds in support of projects such as student support, gifts to the area of greatest need, extra-curricular projects and the tutorial system. The student calling team from our last telethon (in 2019) had a great time, raising £199,532 in support of Lincoln:
"The whole experience was so much more than trying to raise funds and was a lovely way to connect with and help the Lincoln community."
"I really enjoyed my experience as a telephone fundraiser, and I think that I've developed really important life skills."
"I have found the experience incredibly valuable and I am also pleased that we have collectively been able to raise so much for the college which is so close to my heart."
What are the benefits?
Student calling is a rewarding and worthwhile job, paying £12.00 an hour.
The chance to develop useful transferable skills and work experience for your CV.
You will be making a real difference to Lincoln's future by raising funds for the College in a fun and supportive working environment.
You will speak to inspirational and interesting Lincoln alumni about their careers and paths since studying at Lincoln.
What are we looking for?
Enthusiastic, reliable, flexible students with excellent communication skills and a passion for Lincoln!
You should be a team player and a good listener with an exceptional phone manner.
You must be a current Lincoln student with excellent spoken and written English.
The ability to deal with confidential information in a discreet and tactful manner.
No former experience of telethons is required as full training will be provided.
When and where will I work?
The 2023 telethon will take place from Monday 18th September to Monday 2nd October 2023.
The telethon will take place in College, where the campaign callers will work in an energetic call-room atmosphere with an enjoyable team spirit! You will receive a lot of advice and support during each calling session directly from the Campaign Manager, the Development and Alumni Relations Officer (Jo Campsall) and via the support software used.
If you have any further questions at this stage, please email Jo Campsall in the Development team on jo.campsall@lincoln.ox.ac.uk.
Applications close at 5pm on Wednesday 17th May.
Interviews will be held on 1st and 2nd June, in College.
Appointment of the successful candidate will be subject to a Right to Work check. Please note that, as the UK has left the EU, Europeans who were not resident in the UK before 31 December 2020 will most likely require a UK visa in order to have the Right to Work in the UK.
Equal Opportunities
The policy and practice of Lincoln College require that entry into employment within the College and progression within employment be determined only by personal merit and the application of criteria that are related to the duties of each particular post and the relevant salary structure. Subject to statutory provisions, no applicant or member of staff will be treated less favourably than another because of his or her age, disability, gender reassignment, marriage or civil partnership, pregnancy or maternity, race, religion or belief, sex, or sexual orientation. In all cases, ability to carry out the required duties of the post will be the primary consideration.
All applicants will be asked to complete a recruitment monitoring form, which will play no part in the selection process, and will not be seen by any member of the selection panel.
Data Protection
Personal data is processed in accordance with Lincoln College's Privacy Policy which is available at www.lincoln.ox.ac.uk/Privacy-Policy.