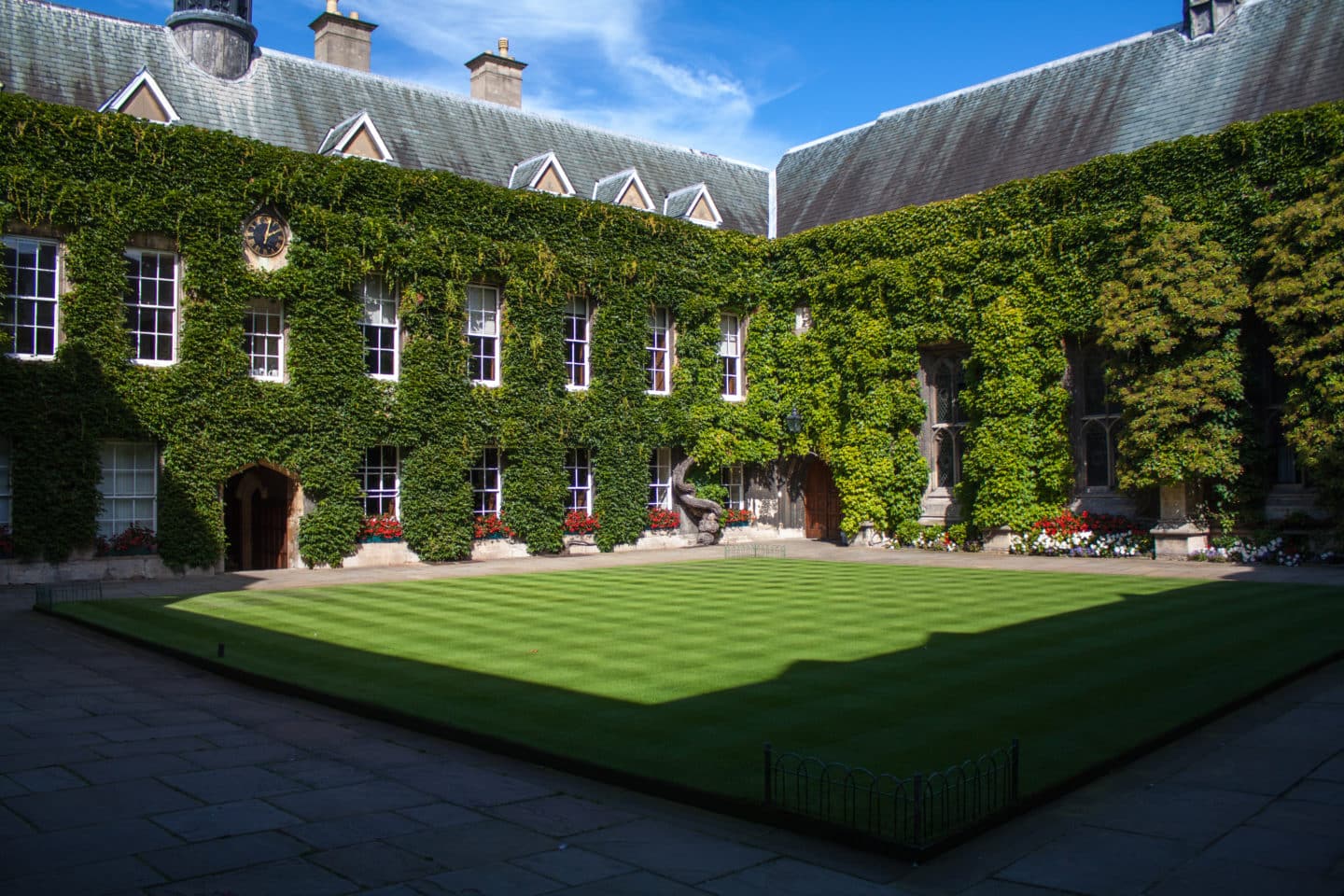 Covid-19 FAQs
You will no doubt be aware that the UK Government has now lifted all Covid restrictions and guidelines. The University and College are asking students and staff to exercise personal responsibility. Please find a FAQ below that we hope will address some of your questions.
The University has a dedicated student advice page here.
We want to keep all members of our College community safe and well. We ask that all College members:

Let fresh air in when indoors;
Respect those who choose to wear a face covering
Respect other people's space
Keep up to date with Covid-19 vaccinations.

Wearing a face covering is now a personal choice and our guidance on face coverings has therefore been retired (unless you are working in a hospital setting, in which case you should continue to follow the NHS guidance on face coverings). Please respect others who may wish to continue to wear a face covering in certain settings.

We strongly encourage all members of the Lincoln community to get vaccinated. That way we will all have the best chance of staying healthy, of protecting each other, and of keeping our college life as close to 'normal' as possible. Please remember you are only fully vaccinated two weeks after your second dose.

Overseas students are eligible to receive their vaccines in the UK. You just need to register with a GP, and then you can book an appointment online. Please be sure to have proof of any vaccines received outside of the UK.

Booster vaccinations are available to everyone in the UK aged 18+. We strongly recommend getting your booster vaccination as soon as you are eligible.

You can find more information about vaccines and boosters, and book an appointment on the NHS website here.

The University Early Alert Testing Service is now closed. You can no longer get free PCR tests or Lateral Flow Tests from the NHS. Instead, you can buy them from shops and pharmacies, including online.

Many people with mild respiratory symptoms will have other illnesses, such as a common cold or hay fever, rather than Covid-19. The University has issued the following advice if you are feeling under the weather:

If you test positive for Covid-19, you should remain away from on-site work for five days, as this is the most infectious period
If you have a fever or more severe illness, whatever the cause, and cannot be tested for Covid-19, you should stay away from on-site work until the fever subsides and you are asymptomatic
If you have minor respiratory symptoms, you can continue to work on-site, but, if possible, do a lateral flow test (LFD) to ensure you do not have Covid-19
If you have non-Covid respiratory symptoms (or are untested) you should consider wearing a face covering when working or studying on-site while you are symptomatic

If you test positive for Covid-19, please inform your tutors as they may wish to rearrange your tutorial or move it to Teams. You should avoid places where others congregate and should not use the Library as a working space.

You should inform your GP by email: the GPs need the information on file in case of later health conditions that may be related to Covid infections.

If you live in accommodation that is not self-catered, you can collect your meals from the servery and take them back to your room to eat. Please try to collect your meals at less busy times (e.g. 1.15pm for lunch, 6.25pm for dinner). If you feel too unwell to collect your food, please arrange for a friend to collect your food for you.

Please leave a note on your door to let Housekeeping know that you are ill so they know not to enter.

Please wear a face covering when you leave your room. There are disposable face coverings available at the Lodge.

There are no longer any Covid restrictions in place for travellers arriving in the UK. However, this is not the case for other countries and you should carefully check the travel guidance before you travel abroad.